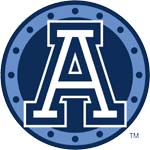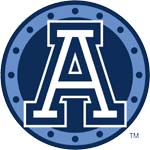 Jim Barker to Continue as Club's General Manager
At a media conference held Thursday in downtown Toronto, the Toronto Argonauts Football Club named Scott Milanovich the team's new Head Coach. With the announcement, Milanovich becomes the franchise's 42nd head coach as the team begins to prepare for the 139th season of Argos football in 2012. The club also announced today that Jim Barker will continue on as the team's General Manager.
Scott Milanovich is one of the youngest and brightest coaches in the Canadian Football League, and he is loaded with CFL experience on the offensive side of the ball. At 38 years old, he's already served five seasons with the Montreal Alouettes, one season with the Calgary Stampeders and even spent some time as a quarterback in the league. As offensive coordinator in Montreal, he was the mastermind behind the league's most explosive and exciting offence and implemented a game plan that led the Alouettes to back-to-back Grey Cup championships in 2009 & 2010.
Commented new Head Coach, Scott Milanovich, "It is a great honour to be entrusted with the responsibility of leading the Toronto Argonauts as their new Head Coach. Jim Barker introduced me to the CFL in 2002 and has been a friend and mentor ever since I played for him in the XFL. I am thrilled to be working for proven winners like David Braley and Bob Nicholson."
"I want to extend my sincere appreciation to the entire Montreal Alouettes organization for helping to cultivate my coaching career. Certainly there is a lot of work to be done but I can't wait to help return the 2012 Argonauts to the winning tradition that is the history of this franchise."
While leading the Als' offence, Milanovich flourished. His team scored more than 600 points in successive campaigns and quarterback Anthony Calvillo took home two CFL Most Outstanding Player awards. During his tenure, the Als appeared in three straight Grey Cup games and developed an array of offensive players including league all-stars RB Brandon Whitaker and WR Jamel Richardson.
Commented General Manager, Jim Barker, "When I got to the Argos, my main goals were to build a solid foundation and to establish the culture. Now that I have achieved those goals, I'm excited to bring in Scott Milanovich as our new Head Coach."
"He's a proven winner and is very bright; we have mutual understanding of each other. Having coached him as a quarterback, I've seen the tremendous leadership skills he possesses. His approach to people and his approach to the game blend perfectly with my philosophies."
In 2011, his Alouettes led the entire CFL in: scoring (515 points scored), first downs (429), average yards of offence per game (403.8), passing yards (5,562) and average yards passing per game (309). Impressively, they also scored the second-most touchdowns in the CFL (49) this season.
Bob Nicholson, President & CEO, remarked, "It is my goal to build a championship team for 2012 and a football organization that annually will be a strong contender for the Grey Cup. I believe the addition of Scott Milanovich as Head Coach is another important building block in the program started in 2010 by Jim Barker."
"Scott has an impressive track record and I am thrilled to have him join the Club. Jim has delivered some very key player and coaching talent to the organization since his arrival and will now be able to focus all his energies as General Manager on developing the long-term success of the Argonauts."
Milanovich also spent four years as a coach in NFL Europa, including two as an Offensive Coordinator. Before becoming a coach, Milanovich played several years in the NFL, NFLE, AFL, XFL and CFL. As a quarterback for the University of Maryland from 1992-1995, he broke several school records and was recognized as the top passer in Terrapin history.