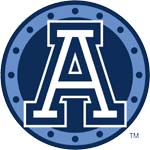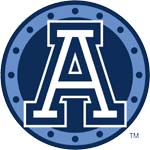 New Head Coach Scott Milanovich is already hard at work charting the course for the 2012 season as the Toronto Argonauts Football Club today introduced two new members to its coaching staff. Chris Jones has been named the club's new Assistant Head Coach/Defensive Coordinator/Assistant General Manager and Jonathan Himebauch has been appointed Offensive Coordinator.
Commented Milanovich, "The first priority for me as Head Coach is to assemble a top notch coaching staff to guide this team. I couldn't be more excited to have Chris Jones and Jonathan Himebauch on our staff. Chris has a great history of creating extremely aggressive, physical and challenging defences that create turnovers and are difficult for opposing offences to prepare for. He is a players' coach who forms excellent relationships and is a known motivator, getting the very best out of his players.
"Jonathan and I have both worked and played together many times before. I have a lot of faith, trust and familiarity with him and he knows how I like to operate. He is extremely intelligent, a strong teacher, and has a tremendous grasp of all aspects of offensive football. I look forward to working with both Chris and Jonathan in building on the foundation already in place."
Chris Jones has been patrolling CFL sidelines on defence for a full decade and, in that time, he has never missed the playoffs. He's been to seven division finals and coached in five Grey Cup games with Montreal and Calgary, winning Grey Cup rings in 2002 and 2008. Jones' defences have gained a reputation as been tough, stingy and aggressive.
In 2011, his unit led the league in interception return yards (423) and finished near the top of the CFL in fewest net yards allowed (6,088), fewest yards offence per game (338.2) and fewest first downs passing (193). Since he joined Calgary in 2008, his units have led the CFL, or finished among the upper echelon, in most significant defensive categories.
Jones remarked, "I truly value the personal relationships I have made through football, and believe it or not, the true friendships are very few. In joining the Argonauts, I am fortunate to work with several close friends, specifically Scott and Jim. These relationships truly made me want to become part of this organization. We plan to develop a well-prepared and well-schooled defence which runs and attacks.
"On the personnel side, we will identify great players and get them to sign with the Argos. Once signed, we will teach them technique and create schemes around their strengths, always working hard to win championships. I would like to thank the Toronto Argonauts organization for having me join their team, my family for uprooting to join me in Toronto and the Stampeders organization for allowing me to grow and take the next step in my career which is here with the Argonauts."
In a coaching career that began in 1998 at a high school in California, Argos' new offensive coordinator Jonathan Himebauch has now worked at nearly every level of football. After an outstanding playing career in the NCAA as a starting centre with the USC Trojans, he embarked on a professional career with stops in the CFL, as a member of the Argonauts, NFL, XFL and NFL Europa. He has since taken on coaching roles at the high school, NCAA and CFL levels with great success.
Most recently, he coached for the Montreal Alouettes where he won back-to-back Grey Cup championships as offensive line coach and his unit was responsible for protecting the league's premier quarterback, Anthony Calvillo. Since 2009, they have been among the best at preventing sacks and, in two of the last three seasons, the Alouettes have produced 1,000-yard rushers. Also under Himebauch, linemen Scott Flory (2009) and Josh Bourke (2011) both won CFL Most Outstanding Lineman awards.
Commented Himebauch, "I am excited and honoured for the opportunity to be a part of the Argonauts organization again. My relationships with both Jim and Scott were a major factor in coming aboard, as well as the opportunity to grow and be a part of creating the identity of this offence. We look forward to creating an offensive attack that will stimulate our players, one that will be difficult to defend and one that will be an exciting brand of football to watch.
"I would like to thank everyone who has supported me throughout my career; coaches who have empowered me, family that has provided for me and especially my wife and children who have believed in me throughout my playing and coaching career. I look forward to getting to work and to an exciting future with the Argonauts."