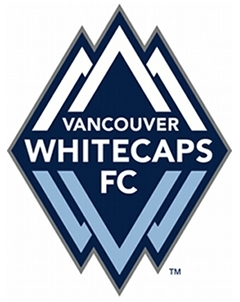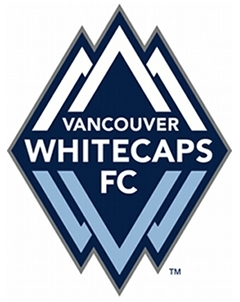 Vancouver Whitecaps FC announced today the re-signing of goalkeeper Joe Cannon and midfielder John Thorrington. As a result, both players will not be eligible for selection in the 2011 Major League Soccer Re-Entry Draft Process. Per league and club policy, terms of the contract were not disclosed.
"Joe and John are experienced MLS players that bring leadership, both on and off the pitch," said Whitecaps FC head coach Martin Rennie. "Both players enjoyed strong second halves of last season and we are excited to have them back for year two."
Cannon, 36, joined Whitecaps FC last November after being selected in the eighth round (16th overall) of the 2010 MLS Expansion Draft from San Jose Earthquakes. In 2011, the product of Los Altos Hills, California, started 20 regular season matches for 1,800 minutes of action. This included his 300th league appearance on September 17 against LA Galaxy. Cannon posted a 1.60 goal-against average and recorded three shutouts. Cannon also started the second leg of the 2011 Nutrilite Canadian Championship final.
Prior to joining Vancouver, the two-time MLS Goalkeeper of the Year had two spells in San Jose that spanned over eight seasons and included an MLS Cup title in 2001. He also spent four seasons with Colorado Rapids and one season with LA Galaxy.
Thorrington, 32, joined Vancouver last November after being selected in the tenth round (20th overall) of the 2010 MLS Expansion Draft from Chicago Fire. The United States international made 11 appearances for 740 minutes of action during the 2011 season.
Born in Johannesburg, South Africa, the native of Palos Verdes Peninsula, California, spent six seasons with the Fire after joining the Illinois outfit prior to the 2005 MLS season. A former Manchester United FC trainee, Thorrington also had spells in Europe with German Bundesliga outfit Bayer Leverkusen and English clubs Huddersfield Town FC and Grimsby Town FC.
Joe Cannon
Position: Goalkeeper
Height: 6-02
Weight: 200
Born: January 1, 1975, in Sun Valley, Idaho
Last Club: San Jose Earthquakes
College: Santa Clara University
Citizenship: United States
How Acquired: Expansion Draft on November 24, 2010
John Thorrington
Position: Midfielder
Height: 5-08
Weight: 150
Born: October 17, 1979, in Johannesburg, South Africa
Last Club: Chicago Fire
Citizenship: South Africa/United States
How Acquired: Expansion Draft on November 24, 2010