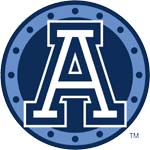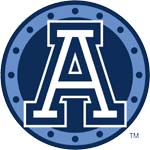 New Argos' head coach Scott Milanovich isn't wasting any time in building his 2012 coaching staff on strong leadership and experience. With that, the Toronto Argonauts Football Club is excited to announce that Orlondo Steinauer will return to the team as Defensive Backs Coach and Steve McAdoo will be back as Offensive Line Coach.
Commented Head Coach Scott Milanovich, "These two men embody the philosophy we are installing in our coaching staff. They are proven mentors who prepare their players to attack the opposing team. One of the top young defensive minds in the CFL, Orlondo brings a championship pedigree to the Argos. He will bring an energy and enthusiasm that will permeate through our organization. Steve McAdoo is one of the top coaches in the CFL. He has a reputation of being a demanding coach that loves to develop offensive linemen. His attention to detail and command of offensive football will serve the Toronto Argonauts well as we continue to build our team for the 2012 season."
After an all-star playing career, primarily with Toronto, Orlondo Steinauer first joined the Argos' coaching staff as defensive backs coach before the 2010 season. On August 5, 2011, he was promoted to defensive coordinator. Over two seasons, his units were among the best in the league, and the East, at stopping touchdowns and aggressively tracking the ball. In 2010, Safety Willie Pile and DB Lin-J Shell were named East All-Stars under Steinauer. In 2011, the Argos' defence put three players on the East All-Star team (DT Kevin Huntley, DB Lin-J Shell and CB Byron Parker). Parker also set a CFL interceptions return career record and was named a CFL All-Star.
As a player, Steinauer was one of the only men in CFL history to win all-star awards at every position on the secondary. He played 13 years in the league, won two Grey Cups and first gained experience coaching defensive backs at his alma mater, Western Washington University.
Commented Defensive Backs Coach Orlondo Steinauer, "I look forward to continuing to be a part of the Argonauts organization, particularly in a year when we have the potential to host the Grey Cup at home. Scott Milanovich's resume speaks for itself and Chris Jones' defences are always among the top in the league. When they approached me to join them, I was excited by what I heard and the passion they displayed. They are assembling a young, fresh staff. I believe we will be able to reach players and help bring out the best in them. Toronto has been my home for a decade and I intend to make the most of this opportunity."
Before Steve McAdoo first took over the as Argos' offensive line coach in 2010, the team ranked last in most significant rushing categories and allowed a staggering number of sacks. The Argos improved drastically during his tenure and by the end of the 2011 campaign, the team led the CFL in most rushing categories (Most Yards Net Rushing, 2275, Most Avg. Yards Net Rushing, 126.4, Avg. Gain per Rush, 6.3) and had improved dramatically at protecting the quarterback – the unit allowed just 40 sacks in 2011 despite an abundance of injuries that kept key players out of the lineup. With McAdoo at the helm, Rob Murphy was named a 2010 East All-Star and Centre Dominic Picard was named to the 2011 East All-Star team.
Prior to joining the Double Blue, McAdoo spent four seasons with the Montreal Alouettes where he served as Offensive Line/Running Backs Coach from 2003-2005 and Co-Offensive Coordinator/Offensive Line and Running Backs Coach in 2006. During that span, Montreal played in three Grey Cup championships.
Commented Offensive Line Coach Steve McAdoo, "After considering offers from other organizations, my decision to remain with the Double Blue was fueled by the friendships and bonds I have made with players and staff. I am excited to continue those relationships and build new ones. The life of a coach means the possibility of changing addresses and I am humbled that new Head Coach Scott Milanovich respects my body of work enough to want me to be a part of his staff. I know the drive and potential to win the 100th Grey Cup is here and I'm excited to be a part of it."