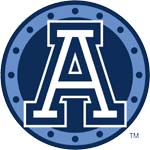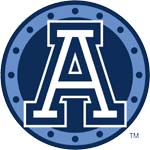 The month of December continues to infuse excitement into the Toronto Argonauts Football Club. Head Coach Scott Milanovich has added former CFL quarterback Jason Maas to the team's coaching ranks as Receivers Coach. Maas played 11 CFL seasons and was a two-time Grey Cup champion as a member of the Edmonton Eskimos.
Commented Head Coach Scott Milanovich, "On behalf on the Toronto Argonauts, I would like to welcome Jason Maas to our coaching staff. I was fortunate to have the opportunity to coach Jason in Montreal in 2007. It became immediately apparent to me that he had tremendous future as a coach. His leadership qualities are off the charts. He understands football, is extremely competitive and has a love for the game that will be felt by everyone in our organization."
Jason Maas became a household name during parts of nine seasons in Edmonton. He was the team's outstanding player in 2001 and 2004 and was named a West All-Star in 2001. He worked closely with new Argos quarterback Ricky Ray to bring two CFL titles (2003 & 2005) to the City of Champions. 2004 was considered to be Maas' finest CFL season statistically. That year, he became just the second Eskimos quarterback to pass for 5,000+ yards in a season, threw 31 touchdowns and also ran for eight more. He still holds the league record for most consecutive pass completions in a game with 22, also set as a member of the Esks.
Maas remarked, "I am truly excited to begin my coaching career with the Toronto Argonauts. It allows me to once again work with Scott Milanovich who is not only a great person but one of the best offensive coaches I have had a chance to work with. I hope my experiences of playing and dealing with players will help enhance the overall production of the Toronto Argonauts Football Club. The move also brings me closer to Indiana where my family resides."
Maas joined the Eskimos in 2000 where he remained until 2005. Edmonton dealt him to Hamilton where he played just over one season (2006-07), was then traded to Montreal for part of one season (2007) and returned to Edmonton in 2008 until his retirement just before 2011 training camp.