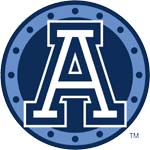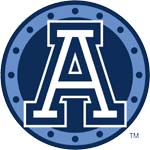 The Toronto Argonauts Football Club announced that Canadian linebacker Jason Pottinger has elected to re-sign with the club. Pottinger, who grew up in Whitby, Ontario and is currently working toward his MBA at York University's Schulich School of Business, will be an Argo through the 2013 season.
Commented Argonauts General Manager, Jim Barker, "We are happy to be able to keep Jason in his hometown of Toronto. His athleticism, intelligence and leadership make him a valuable asset to our team. His dedication to the Argos was never more evident than last season, when he played through an ACL injury, where many others would have not have even attempted to play. He represents everything an Argo should be and it was important for us to keep him here."
Following a strong 2010 campaign when he secured the Argos' starting middle linebacker position, Pottinger suffered a serious knee injury in the opening game of the 2011 season in Calgary. He persevered and played through the serious injury, returning to the field by week 10 of the 2011 regular season.
Commented Jason Pottinger, "I'm absolutely ecstatic to re-sign in my home town of Toronto. I now have one less thing to worry about and I can focus on my Corporate Finance midterm tomorrow. I love the direction that the Argos front office staff and coaches are taking and I'm happy they want me to be a part of it. It's about time we bring pride back to the Double Blue and a Grey Cup to our dedicated fans. It's great to be able to continue to play in front of my family and friends and nothing would be sweeter than competing for a Grey Cup on home soil this year."
Pottinger arrived in Toronto in March 2009 in a trade with the B.C. Lions. In three seasons with the Argonauts, the former Oshawa Hawkeye has played in 45 games, made 111 defensive tackles, 14 special teams tackles, forced two fumbles and made three quarterback sacks. He's played in two playoff games for the Double Blue
The second pick overall in the 2006 CFL Canadian Draft out of McMaster University, in six CFL seasons, has played in 99 career games, accumulated 162 defensive tackles, 78 special teams tackles, four quarterback sacks, three forced fumbles and 10 tackles for a loss. He won a Grey Cup championship as a member of the B.C. Lions in 2006.