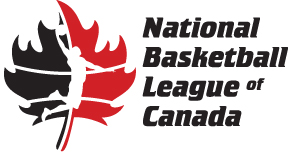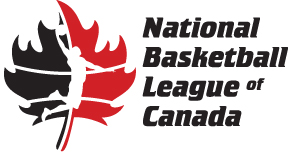 The National Basketball League of Canada tips-off its 2012 All-Star selection process today. The 2012 All-Star Weekend will be held March 31-April 1 in Halifax, Nova Scotia.
"We're excited to include our fans in the All-Star voting process," said John Kennedy, NBL Canada Commissioner. "All-Star weekend is not only about showcasing the talent of the league, but celebrating our fans and partners who have supported us in our inaugural season."
2012 NBL All-Stars will be chosen through a fan vote and fantasy draft. Beginning today, fans can cast their votes here daily for their top 20 players to participate in the inaugural All-Star weekend. Players not currently on the list are still eligible to be selected, so fans can enter the name of a player not on the list to be considered.
This list is complied of each team's top picks for All-Star contenders. The top 20 players, along with 10 alternates will be revealed in early March.
All seven NBL Canada Head Coaches will then choose a Captain for each team. Captains will be responsible for selecting their teams through a Fantasy draft, alternating their selections from the top 20 pool.
Each team will consist of ten players and include a minimum of 3 Canadians. To ensure there is representation from all markets, Captains will need to choose a minimum of 1 player from each team and a maximum of 3 players from their respective regular season teams.
NBL Canada All-Star Watch List (by team in alphabetical order):
1. Taliek Brown, Halifax Rainmen
2. Eric Crookshank, Halifax Rainmen
3. Joey Haywood, Halifax Rainmen (Canadian)
4. Justin Johnson, Halifax Rainmen
5. Tyrone Levett, Halifax Rainmen
6. Lawrence Wright, Halifax Rainmen
7. DeAnthony Bowden, London Lightning
8. Shawn Daniels, London Lightning
9. Tim Ellis, London Lightning
10. Gabe Freeman, London Lightning
11. Michael King, London Lightning (Canadian)
12. Eddie Smith, London Lightning
13. Boubcar Coly, Moncton Miracles
14. Trayvon Lathan, Moncton Miracles
15. Nick Lother, Moncton Miracles (Canadian)
16. Sylvania Watkins, Moncton Miracles
17. Darrell Wonge, Moncton Miracles
18. Paul Campbell, Oshawa Power (Canadian)
19. Marcus Johnson, Oshawa Power
20. Omari Johnson, Oshawa Power
21. Morgan Lewis, Oshawa Power
22. Brandon Robinson, Oshawa Power
23. Tut Ruach, Oshawa Power (Canadian)
24. Jermaine Blackburn, Quebec Kebs
25. Ralphy Holmes, Quebec Kebs
26. James 'Boo' Jackson, Quebec Kebs
27. Royce Parren, Quebec Kebs
28. Aaron Spears, Quebec Kebs
29. Rick Volcy, Quebec Kebs (Canadian)
30. Anthony Anderson, Saint John Mill Rats
31. Antonio Burks, Saint John Mill Rats
32. Steve Deluca, Saint John Mill Rats
33. Darren Duncan, Saint John Mill Rats
34. Greg Plummer, Saint John Mill Rats
35. Kevin Francis, Saint John Mill Rats (Canadian)
36. Julien Allen, Summerside Storm
37. Chris Cayole, Summerside Storm (Canadian)
38. Eric Gilchrese, Summerside Storm
39. Stephen McDowell, Summerside Storm
40. Al Stewart, Summerside Storm
41. Mike Williams, Summerside Storm
2012 All-Star weekend will consist of two-days of exciting events from an All-Star breakfast, family activities, to a three-point shoot out, slam-dunk contest, legends game and of course the All-Star Game.