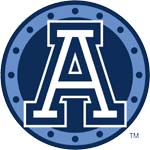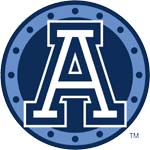 The Toronto Argonauts announced its 2012 schedule on Friday. Fans can look forward to a good balance of weeknight and weekend games, as well as four of the final five games of the season at home, three of which are against divisional opponents.
After opening the season in Edmonton, Ricky Ray and the boys in blue will face the Calgary Stampeders for the 2012 home opener on Saturday, July 7 at 3:00 p.m. The Labour Day Classic will once again see the Ticats host the Argos in a home-and-home series which features a rematch between the storied rivals at Rogers Centre on Saturday, September 8 at 1:00 p.m. The 2012 Argos schedule is highlighted by a series of three Monday games, two of which will be held on long weekends.
Commented Argonauts' Executive Chairman and CEO Chris Rudge, "We are pleased to bring our fans a home schedule with competitive matchups and variety. The intermingling of weeknight and weekend dates accommodates the many needs of our audience and we are thrilled once again to close the home regular season against the Tiger-Cats on Fan Appreciation Night. Overall, the 2012 schedule affords our football team a regular training schedule and the competitive advantage of playing at home down the final stretch. We look forward to Toronto residents joining us to cheer on the Double Blue as we strive to win the Grey Cup at home for the first time in 60 years."
The following is the 2012 Toronto Argonauts home game schedule at Rogers Centre:
Date Opponent Eastern Time
Pre-season
Tuesday, June 19 Montreal Alouettes 7:30 p.m.
Regular Season
Saturday, July 7 Calgary Stampeders 3:00 p.m.
Wednesday, July 18 Winnipeg Blue Bombers 7:30 p.m.
Monday, August 6 B.C. Lions 5:00 p.m.
Monday, August 27 Edmonton Eskimos 7:30 p.m.
Saturday, September 8 Hamilton Tiger-Cats 1:00 p.m.
Monday, October 8 Saskatchewan Roughriders 4:30 p.m.
Sunday, October 14 Montreal Alouettes 1:00 p.m.
Friday, October 19 Winnipeg Blue Bombers 7:00 p.m.
Thursday, November 1 Hamilton Tiger-Cats 7:30 p.m.