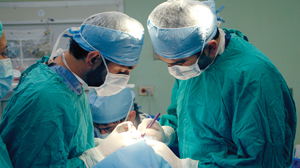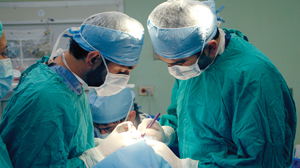 It has been an off-season of recuperation for a number of NFL quarterbacks who underwent surgery in recent months. With training camps now getting into full swing, all eyes will be on these recovering stars, whose health is critical to their teams' success in the upcoming NFL season.
Carolina Panthers QB Cam Newton underwent surgery in late March to repair an ankle injury suffered in the Panthers' 23-10 NFC Divisional Playoff loss to the San Francisco 49ers. While Newton has undergone extensive rehab prior to training camp, and is medically cleared for full workouts, he is expected to need all of camp to regain his form ahead of the start of the regular season.
Last season, Newton led the Panthers to a 12-4 record and their first NFC South title since 2008. But with their offense undergoing a major overhaul in the offseason, Carolina currently sit as +200 longshots in NFL betting to return to the post-season in 2014.
Tony Romo is coming off his second back surgery in less than a year. The Dallas Cowboys veteran QB underwent surgery in December to repair a bulging disc that ended his 2013 NFL campaign. That surgery came just eight months after Romo went under the knife to have a cyst removed from his back.
After limited participation in 2014 OTAs, Romo has been cleared for full participation in training camp. That's good news for the Cowboys, who are coming off their third straight 8-8 season in 2013, have failed to make a playoff appearance since 2009, and have odds of -285 in NFL props betting to miss the playoffs again this season.
who underwent surgery
for a sports hernia. Houston coach Bill O'Brien said on Friday that Clowney flew to Philadelphia to undergo a medical examination for a lingering groin issue. Following the exam, the injury was determined serious enough to warrant immediate action and the decision to have the surgery was made. This decision will no doubt work out in the long run if Clowney stays fit for the regular season.
It was a miserable NFL season for Eli Manning in 2013. The New York Giants QB was sacked a whopping 39 times, while tossing for just 18 touchdowns against 27 interceptions. Things only got worse for the younger Manning when he was felled with an ankle injury in the Giants' season finale against the Washington Redskins. Manning underwent arthroscopic surgery in April, and a mere seven weeks later was working out full tilt at Giant OTAs.
Since their unlikely victory as a Wild Card in Super Bowl XLVI, the Giants have struggled. The G-men, a +225 NFL props wagering longshot to make the postseason, will need Manning to return to his Super Bowl MVP form to have any chance to return to playoff contention.