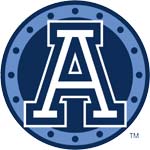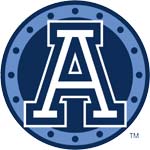 The Toronto Argonauts Football Club continues to stabilize its roster as offensive team captain and 10-year CFL veteran receiver Jeremaine Copeland has avoided free agency and signed a contract extension with the club.
Argonauts General Manager & Head Coach, Jim Barker commented, "We originally traded for Copeland to bring us veteran leadership and a winning attitude to Toronto and he did both. He is another key piece of our puzzle as we move forward and I'm thrilled to have him back as an Argonaut. He and I have won three championships together and we both came to Toronto to make it four."
Despite missing four games due to injury, the ten-year CFL veteran led the Argos with 639 receiving yards on 48 catches (2nd most for the club) and three receiving touchdowns in his first season with Toronto. Copeland's veteran leadership was instrumental in mobilizing an offence full of youth and talent. His value to the team was no more evident than during the Argos' playoff 2010 playoff run. In two games, he led all Argos receivers with 11 catches for 121 yards and one touchdown. His efforts came complete with late game heroics in both matches.
Copeland remarked, "It's great to sign back with the Double Blue. I think Mr. Braley, Bob Nicholson, and Coach Barker have brought pride back to the Argos. I know that we as a team have the chance to be Grey Cup Champions and that's what this game is all about – being champions. We surprised a lot of people last year and we were a young team. Now we have another year to come together and be better than we were last year and give the Argos fans a reason to wear their Double Blue around town. I know that's what we have in our team and that's why I signed back. The Argos, with the support of our great Argos fans, will be championship contenders. Let's go get it!"
Copeland is one of the savviest receivers in the Canadian Football League. His career numbers are extraordinary having caught 579 passes for 9,382 yards and 75 touchdowns. Copeland is in striking distance of becoming the 14th player in league history to catch for at least 10,000 career yards. The product of the University of Tennessee has notched five 1,000+ yard campaigns, his most recent in 2009.
Copeland has missed the CFL playoffs only once (as a rookie in 2001) and has competed in eleven playoff games, while also starting in three Grey Cup championship games. A two-time CFL All-Star (2003 & 2009), Copeland has earned divisional all-star on three occasions (2003, 2004 & 2009).