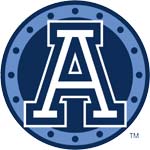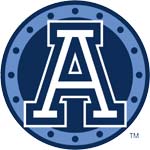 The Toronto Argonauts Football Club is thrilled to announce that K/P Noel Prefontaine has extended his contract with the club through 2013. Prefontaine is an eight-time East Division All-Star and six-time CFL All-Star at both punter and kicker.
Commented Noel Prefontaine, "I'm happy to sign an extension in the city where my CFL career started. I always wanted to stay in one place for my entire career and although I do value my time in Edmonton, it felt right when I was traded here last year and I look forward to playing the rest of my career as an Argonaut. I enjoy being in the city where my wife is from, that is home to me now. I have great relationships and a great amount of respect for Coach Barker and Coach O'Shea, both of whom are class acts. Barker has started something special here in Toronto and I wanted to be a part of what he is creating and help the team win championships."
Noel Prefontaine has played 11 seasons (1998-07, 2010) and 175 regular season games for the Argonauts. He is the club's second-leading scorer all-time (935 points), all-time-leading punter (58,134 yards), and the team's all-time kickoff yards leader (37,091 yards). The 2004 Grey Cup champion entered the CFL in 1998 with Toronto, as a punter, and blossomed into an all-star at both punter and kicker. Today, he's the only Argo in team history to earn six CFL all-star nominations.
Commented Argonauts GM & Head Coach, Jim Barker, "I was with the Argos when we first signed Prefontaine and he has since evolved into being the top dual punter/kicker in the league. Toronto is where he belongs. His punting has always been outstanding and he understands how to kick under every different playing condition. His longevity speaks for itself and I believe he still has many good years left in his leg. He is a great mentor and team player. Most importantly, Noel Prefontaine isn't just a kicker; he's a football player first. This is what distinguishes him from others in his position and is why he is what we need on this team."
'Pre' retuned to Toronto on October 12, 2010 in a trade with Edmonton for non-import DT Etienne Legare and the negotiation rights to import DB Damaso Munoz. He handled kickoff, punt and field goal duties in three of the Argos' final four games and started both playoff games. He was in all-star form as soon as he returned to the Double Blue, hitting 6 of 7 in field goals, achieving a 42.3 punting average and averaging 59.0 yards on kickoffs.