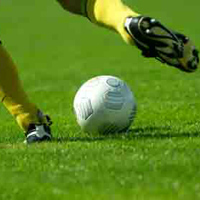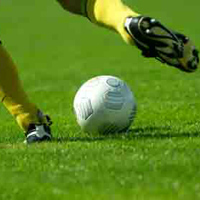 UEFA president Platini calls for pan-Gulf World Cup in 2022
Thursday, January 13, 2011
The 2022 FIFA World Cup should be played across the Arabian Gulf rather than just in Qatar, according to UEFA chief Michel Platini.
In December, FIFA president Sepp Blatter revealed that several nations in the Middle East were interested in staging games during the tournament and said he had met officials in Oman, Bahrain and Kuwait to discuss the issue, although Qatar would have to make the first move on the matter.
Platini, who also said a winter World Cup should be considered, called for the World Cup to be opened up to other countries. "I hope it will be a World Cup of the Gulf. It could be the World Cup of Qatar but played in the Gulf," said Platini, who also called for a winter World Cup to be considered. "I think we need political people (for it to happen), but I think so."
Neither the winter tournament suggestion nor the cross-Gulf idea was discussed in public during last year's World Cup bidding process, but Platini added: "Who will remember the words in 12 years? In 12 years everybody will be happy to have a very well-organised World Cup and not remember what's happened before. When I organised the World Cup in France we did (things) differently from what we proposed in the bid."
Source: SoccerEx Business Daily

ROGGE: IOC, FIFA SHOULD HOLD TALKS TO AVOID '22 SCHEDULING ISSUES
IOC President Jacques Rogge today said his organization and FIFA should hold "sensible discussions" to avoid scheduling conflicts between the '22 Winter Games and the '22 Qatar World Cup, which may be moved to winter. Rogge said relations with FIFA President Sepp Blatter are "excellent." Rogge also "hailed progress" in talks with the USOC on a new revenue-sharing deal and said that the IOC "will begin talks soon with American broadcasters" on Olympic rights (AP, 1/13).
Source: www.sportsbusinessdaily.com
Qatar Made Investments In FIFA Exec Countries Prior To WC Vote
Qatar Official Claims Country Did Nothing Wrong In Pursuit Of '22 World Cup
Internal documents revealed that Qatar's winning bid to host the '22 FIFA World Cup "was marked by a spending spree that included investments in the home countries of several executives who were responsible for choosing the host nation," according to Matthew Futterman of the WALL STREET JOURNAL. The spending "sheds light on how FIFA regulations … left the door open for hopefuls to open wallets to exert indirect influence on international soccer's small circle of decision-makers." Qatar bid committee documents and e-mails showed that the country also "paid soccer-world luminaries" who publicly endorsed its bid. A source said that some were paid "more than a million dollars." The documents, however, "don't show that Qatar violated the rules set down for World Cup host-nation bidding" by FIFA. Rather, they "highlight how Qatar worked within FIFA's broad guidelines to win what was initially seen as a quixotic quest to host" the World Cup. FIFA bidding rules "bar prospective host nations from promising favors or gifts to FIFA executives or their representatives." But the rules "don't address whether would-be hosts can invest in the home countries of these executives." A Qatar bid committee spokesperson said that the country "did nothing wrong throughout the bid process." Qatar officials added that the "criticism is a result of misconceptions and prejudices against the Middle East." A FIFA official said that its "regulations ensured a fair and ethical competition." Futterman notes Qatar bid committee documents "outlined how the emirate expanded the activities of a Qatar-based soccer-training academy … into a total of 15 countries world-wide." One bid committee document from '09 details plans to "build a football academy in Thailand," home to FIFA Exec Committee member Worawi Makudi. Sources said that Makudi "voted for Qatar in the final round." He declined to say which country received his vote, but said that it has "nothing to do with the Thailand Football Dreams program referred to in Qatar's bid documents" (WALL STREET JOURNAL, 1/13).
SHARE THE CUP: In London, Martyn Ziegler reports UEFA President Michel Platini has called for the '22 World Cup to be "played across the whole of the Arabian Gulf rather than just in Qatar." His call is "likely to fuel the controversy sparked by FIFA president Sepp Blatter when he said he expected the tournament to be played in the winter." Neither of the proposals were "suggested during last year's World Cup bidding process." Platini said, "I hope it will be a World Cup of the Gulf. It could be the World Cup of Qatar but played in the Gulf. I think we need political people (for this to happen), but I think so." Asked why such changes could be considered when they were never mentioned during the bidding, Platini said, "Who will remember the words in 12 years? In 12 years, everybody will be happy to have a very well-organised World Cup and not remember what's happened before" (LONDON INDEPENDENT, 1/13).
Source: www.sportsbusinessdaily.com
Tottenham unveils Olympic Stadium plans
Thursday, January 13, 2011
Tottenham Hotspur has confirmed it would demolish most of the 80,000-seat Olympic Stadium and replace it with a 60,000-capacity football venue if the Barclays Premier League club receives the go-ahead to take over the London 2012 centrepiece.
As part of the plans, which were revealed on Wednesday, Tottenham also stated the club would revamp the Crystal Palace athletics stadium to fulfil the legacy commitment made when London was awarded the 2012 Games. London rival West Ham United, which has the support of UK Athletics and London 2012 chairman Lord Sebastian Coe, is also in the running for the Olympic Stadium.
In just over two weeks' time, the Olympic Park Legacy Company will select its preferred bidder, and the final decision will be announced by the end of March. "The debate, such as it is, has been one-sided because we've not entered into this," said Tottenham vice-president David Keirle, who is also chairman of design firm KSS. "It's been very ill-informed."
Keirle also criticised West Ham's plans to retain the Olympic Stadium at a reduced capacity of 60,000, claiming there was a risk of turning the venue into a 'white elephant'. He added: "There would be nothing worse than, five years down the line, for a failing club not being able to meet its obligations because it's not getting 60,000, and fans saying there is no atmosphere."
Source: SoccerEx Business Daily
Maracana revamp could be delayed
Thursday, January 13, 2011
Rio de Janeiro city officials have confirmed they will investigate possible structural failures that could delay renovation work at the Maracana stadium, the venue earmarked to stage the 2014 FIFA World Cup final.
Renovation work at Brazil's most famous stadium was scheduled to be completed by the end of 2012, although the project started about six months behind schedule in August 2010. The planned $420 million redevelopment would have seen the roof extended to cover all seats and a new lower tier introduced, bringing new access ramps with it.
However, the city's department in charge of the revamp released a statement to confirm it would conduct a study to determine whether part of the structure has been compromised, according to The Associated Press. The statement added that the department had found deterioration in some materials used in the structure, but there was not enough evidence to find out whether it had been compromised.
The statement was released after the O Globo newspaper reported that structural problems could delay the renovation by six months and increase its cost to nearly $600 million.
Source: SoccerEx Business Daily
CONCACAF.COM TO STREAM ENTIRE COPA CENTROAMERICANA
NEW YORK (Thursday, January 13, 2010) – Soccer fans won't have to leave their computers to watch the seven Central American nations battle to qualify for the 2011 CONCACAF Gold Cup at the Copa Centroamericana. Each game of the tournament, which begins Friday, January 14, will be streamed live for free on CONCACAF TV at www.concacaf.com.
The tournament, which concludes January 23, will be played exclusively at Rommel Fernandez Stadium in Panama City, Panama.
"This year's Copa Centroamericana is shaping up to be the best to date," said Italo Zanzi, Executive Vice President of CONCACAF Marketing & TV. "We are thrilled to provide fans worldwide the opportunity to catch the action live and on-demand for free on CONCACAF TV."
The biennial tournament's media and marketing are managed exclusively by CONCACAF Marketing & TV, which has worked with UNCAF to re-brand and expand the profile of the competition.
The competition, which began in 1991 and was previously known as the Copa de Naciones de UNCAF, will qualify five teams to the 2011 CONCACAF Gold Cup, the Confederation's biennial premier national team tournament.
Host Panama is the tournament's defending champion, overcoming Costa Rica in the 2009 final on penalty kicks. Costa Rica leads all participants with six Central American titles.
2011 Copa Centroamericana Schedule
All times Eastern
Friday, January 14
El Salvador vs. Nicaragua 17:00
Costa Rica vs. Honduras 19:00
Panama vs. Belice 21:00
Sunday, January 16
Belize vs. El Salvador 15:00
Guatemala vs. Costa Rica 17:00
Panama vs. Nicaragua 19:00
Tuesday, January 18
Nicaragua vs. Belize 17:00
Hondura vs. Guatemala 19:00
Panama vs. El Salvador 21:00
Friday, January 21
Third Place Group A vs. Third Place B 16:00
First Place Group B vs. Second Place Group A 18:30
First Place Group A vs. Second Place Group B 21:00
Sunday, January 23
Semifinal Loser 1 vs. Semifinal 2 15:00
Winner Semifinal 1 vs. Winner Semifinal 2 18:00
Source: CONCACAF
Tottenham Hopes To Rebuild Olympic Stadium As Soccer Venue
Tottenham's Plan Involves Rebuilding London's Olympic Stadium Into 60,000-seat Soccer Venue
EPL club Tottenham Hotspur yesterday "revealed their plans to rebuild the Olympic Stadium as a football-only venue" following the '12 London Games, according to Hart & Burt of the London TELEGRAPH. Club officials "made public their ambitious plans to demolish the existing structure in Stratford, east London, and replace it with a new 60,000-seat venue capable of hosting Premier League football and concerts staged" by AEG. The club has confirmed that there "will be no place in the new stadium for an athletics track." Instead, "to honour the promise" made by the London bid team to the IOC in '05 to provide an athletics legacy, the Tottenham-AEG consortium "has offered to pay for an upgrade of the Crystal Palace athletics stadium, providing 9,500 extra permanent seats to raise its capacity to 25,000 with the option of adding a further 15,000 seats to stage a World Championship." The consortium "has also offered to complete the stadium bowl to improve the atmosphere and to provide a permanent four-lane warm-up track near the venue." But U.K. Athletics Chair Ed Warner, "who has publicly backed West Ham's alternative plan for a multi-use stadium in Stratford complete with a running track," described the Crystal Palace option as a "minimal consolation prize." Warner: "They've come up with the bare minimum that they hope will pass muster with the legacy company when the decision is made, but it's nothing like the sort of legacy that was envisaged in 2005 in the London bid." Architect David Keirle, who is advising Tottenham, said that the Olympic Stadium site "would need substantial alteration if it were to be used for football." Keirle: "This stadium is designed for an athletics event. It's not like a football stadium. There are no permanent toilets, no suites or boxes. It's 80,000 bums on seats to watch athletics" (London TELEGRAPH, 1/13).
COMPARE & CONTRAST: The GUARDIAN's Owen Gibson reports it is believed that it will cost Tottenham around $395M (all figures U.S.) "to tear down the Olympic Stadium, build a new one and refurbish Crystal Palace." The cost of rebuilding Tottenham's White Hart Lane stadium is estimated at around $710M. West Ham's bid would use around $63M "raised from the sale of Upton Park" and about $63M borrowed by Newham Council "but underwritten by the club." West Ham officials are "confident their proposal … stacks up financially even if they are relegated" from the EPL after this season (GUARDIAN, 1/13). In London, Ashling O'Connor reports this is the first time Tottenham officials "have outlined their offer for athletics in the teeth of growing opposition from athletes … to their plan to demolish two thirds of the Olympic arena and construct a purpose-built football stadium." Tottenham and West Ham are "in the final stages of submissions" before a Jan. 21 deadline. A "preferred bidder could be selected" at an Olympic Park Legacy Company meeting on Jan. 28 and "contracts with the new tenant signed by the end of March" (LONDON TIMES, 1/13).
TRACK SHOULD STAY: IOC Athletes' Commission Chair Frankie Fredericks yesterday said that the athletics track at London's Olympic Stadium "should be kept after the Games." Fredericks said that the "idea of the track being ripped up left him with the same 'empty feeling' as the transformation of the 1996 Atlanta Olympics stadium … into a baseball venue." Fredericks: "Being an Olympian I would say that I would like that they continue to keep the legacy and hopefully that the track can stay" (AFP, 1/12).
Source: www.sportsbusinessdaily.com
Rogers Media Rebrands Sports Radio Stations In Toronto, Calgary
Rogers Media yesterday announced the rebranding of its sports talk radio stations in Toronto and Calgary, effective immediately. Toronto's The Fan 590 (CJCL-AM) and Calgary's The Fan 960 (CFAC-AM) will be rebranded Sportsnet Radio Fan 590 and Sportsnet Radio Fan 960 (Rogers). The GLOBE & MAIL's Bruce Dowbiggin cited Rogers sources as saying that Sportsnet Radio "will speak to the Rogers brand … and help with a much-needed integration of the image." Industry insiders "have described Rogers as a silo operation where the various arms of the company — TV, radio, publications, cable, cell phones — have traditionally had little co-operation with one another." The "challenge for the new management of Rogers Media under president Keith Pelley is to allow for cross-promotion and co-operation — long a strong suit of CTV" (GLOBESPORTS.com, 1/12). Rogers Media President of Broadcasting Scott Moore: "We're basically knocking down the walls between the media lines" (TORONTO STAR, 1/13). The move comes as TSN earlier this week announced it was considering starting its own sports radio network to compete with Rogers.
Source: www.sportsbusinessdaily.com