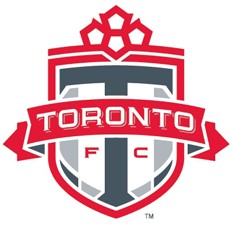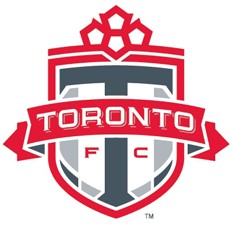 Toronto FC selected four players at the 2011 MLS SuperDraft in Baltimore, Maryland on Thursday. The team also traded veteran goalkeeper Jon Conway to Chicago Fire in exchange for a Third Round pick (49th overall).
With their first pick Toronto FC selected defender Demitrius Omphroy from the University of California in the Second Round, 26th overall.
Omphroy, 21, played in 70 games during his four seasons at California, scoring four goals and registering 12 assists. "I want quality defenders and that's why I took him", said Toronto FC Head Coach and Technical Director Aron Winter. "He is one of the players that I saw at the MLS Combine and he was on my ranking list so I am happy to get him."
Joining Omphroy are Matt Gold (43rd overall), Junior Burgos (44th overall), and Joao Plata (49th overall). Gold is a 22 year old defender from Ohio State University who appeared in 87 games during his career with the Buckeyes. Burgos, 22, is a midfielder from California Polytechnic Institute, San Luis Obispo. He is a dual citizen of the United States and El Salvador and has been called up to the El Salvador National Team on three occasions, making one appearance against Peru in 2009. Joao Plata, 18, hails from Ecuador where he played for LDU Quito.
In 2010 he appeared for the club's First Team, Reserves and Under 18 team.
"We are very pleased with what we got today," said Toronto FC Director of Player Development Paul Mariner. "We've done background checks on the character of the players and we're hopeful they will respond very well."
To acquire the 49th pick in the SuperDraft, Toronto traded Jon Conway to Chicago. The 33-year-old goalkeeper joined Toronto FC ahead of the 2010 MLS season and made his debut for the club against the Vancouver Whitecaps in the Nutrilite Canadian Championship last May. Conway made one MLS appearance for Toronto, starting the final home game of the 2010
season against Columbus Crew.
Toronto FC 2011 MLS SuperDraft Selections
Demitrius Omphroy
Position: Defender
D.O.B.: May 30, 1989
Hometown: Alameda, California
Height: 5-10
Weight: 165
College: University of California
Citizenship: USA
Acquired: Selected by Toronto FC in the second round (26th overall) of the 2011 MLS SuperDraft
Matt Gold
Position: Midfielder
D.O.B.: June 14, 1988
Hometown: San Antonio, Texas
Height: 5-9
Weight: 165
College: Ohio State University
Citizenship: USA
Acquired: Selected by Toronto FC in the third round (43rd overall) of the 2011 MLS SuperDraft
Junior Burgos
Position: Midfielder
D.O.B.: August 14, 1988
Hometown: San Bruno, California
Height: 5-11
Weight: 167
College: California Polytechnic Institute, San Luis Obispo
Citizenship: El Salvador/USA
Acquired: Selected by Toronto FC in the third round (44th overall) of the 2011 MLS SuperDraft
Joao Plata
Position: Forward
D.O.B.: March 1, 1992
Hometown: Guayaquil, Ecuador
Height: 5-2
Weight: 140
College: LDU Quito (Ecuador)
Citizenship: Ecuador
Acquired: Selected by Toronto FC in the third round (49th overall) of the 2011 MLS SuperDraft