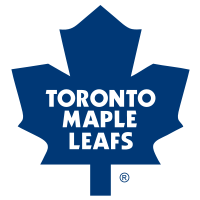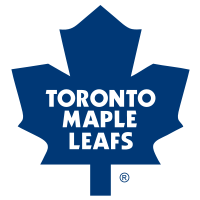 The Toronto Maple Leafs announced Thursday that the team's prospect camp, held from July 4-to-7, will feature 42 players. The group will consist of four goaltenders, 24 forwards and 14 defencemen. All nine of the Maple Leafs' 2011 draft choices will be in attendance, including Toronto's two first-round selections Tyler Biggs and Stuart Percy.
The camp will include on-ice practice sessions at MasterCard Centre and seminars on conditioning, education, media awareness, personal development and nutrition. The camp will open with on-ice workouts on Monday at MasterCard Centre. The week will be highlighted with three inter-squad games which will take place from Tuesday to Thursday.
On Thursday afternoon, all 42 prospects will travel to the Toronto Police Academy to participate in seminars and learn police protocol.
Jim Hughes, Director of Player Development for the Maple Leafs, will oversee the five-day camp. In addition, the Leafs' two new assistant coaches, Scott Gordon and Greg Cronin, will be in attendance for the camp.
Below is the full list of all 42 players invited to prospect camp.
TORONTO MAPLE LEAFS 2011 PROSPECT CAMP ROSTER
PLAYER POS 2010-11 CLUB
Will Acton, F, Toronto (AHL) / Reading (ECHL) / Lake Superior State (NCAA)
Nick Bailen, D, R.P.I. (NCAA)
Tyler Biggs, F,USA U-18 (USHL)
Jesse Blacker, D, Owen Sound (OHL)
Tyler Brenner, F, Toronto (AHL) / R.I.T. (NCAA)
Dan Brodin, F, Djurgardens (SEL)
David Broll, F, Erie (OHL) / Sault Ste. Marie (OHL)
Martin Buchwieser, F, Munich EHC (DEL)
Tony Cameranesi, F, Wayzata (High-MN)
Sam Carrick, F, Brampton (OHL)
Brett Cook, D, Erie (OHL)
Andrew Crescenzi, F, Toronto (AHL) / Kitchener (OHL)
Jerry D'Amigo, F, Toronto (AHL) / Kitchener (OHL) / USA (WJC)
Jamie Devane, F, Plymouth (OHL)
Taylor Dickin, F, North Dakota (NCAA)
Max Everson, D, Edina (High – MN)
Jake Gardiner, D, Toronto (AHL) / Wisconsin (NCAA)
Petter Granberg, D, Skelleftea (SWE-Jr.)
Myles Harvey, D, Providence (NCAA)
Mitchell Heard, F, Plymouth (OHL)
Florian Kettemer, D, Augsburg (DEL)
Eric Knodel, D, New Hampshire (NCAA)
Josh Leivo, F, Sudbury (OHL)
Andrew MacWilliam, D, North Dakota (NCAA)
Mike McKee, F, Kent (High – CT)
Greg McKegg, F, Erie (OHL)
Conor Morrison, F, Harvard (NCAA)
Josh Nicholls, F, Saskatoon (WHL)
Tom Nilsson, D, Mora (J-20) / Sweden U-18 (WJC-18)
Sondre Olden, F, Modo Jr. (SWE-Jr.) / Modo (SWE-E) / Norway (WJC)
Mark Owuya, G, Djurgardens (SEL) / Djurgardens (ET) / Boras (SWE-2)
Stuart Percy, D, Mississauga (OHL)
Matthias Plachta, F, Mannheim (DEL) / Heilbronn (2.GBun)
Calle Ridderwall, F, Notre Dame (NCAA)
Dennis Robertson, D, Brown (NCAA)
Grant Rollheiser, G, Boston (NCAA)
Brad Ross, F, Portland (WHL)
Kenny Ryan, F, Windsor (OHL)
Garret Sparks, G, Guelph (OHL)
Dan Sullivan, G, Maine (NCAA)
Kevin Tansey, D, Cumberland (CCHL)
Mark Zengerle, F, Wisconsin (NCAA)