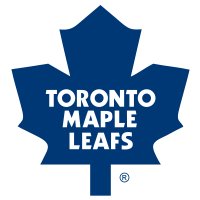 This article was last updated on April 16, 2022
Canada:

Oye! Times readers Get FREE $30 to spend on Amazon, Walmart…
USA:

Oye! Times readers Get FREE $30 to spend on Amazon, Walmart…
Phil Kessel Paces Leafs Attack with a Hat Trick and an Assist

The wheels didn't quite fall off but the nuts and bolts came loose as the Toronto Maple Leafs barely hung on for a 6-5 win over the Ottawa Senators.
The Leafs were up 4-0 heading into the third period and had complete control of the game. But a spirited effort by the Ottawa Senators in the final frame fell just short of a comeback as both teams combined for seven goals in a wild third period.
Phil Kessel had a four point night and scored the game winning goal to complete his first hat trick as a Leaf to go along with an assist.
"It feels good. The most important thing is we battled and got a win," said Kessel.
"That's not the way we want to play at the end of a game. Obviously it's our second game and as a team we'll get better. I think we got comfortable – we were up a bunch of goals and they poured it on us quick there and fortunately we stuck that one out."
Mikhail Grabovski, Joffrey Lupul and Colton Orr added the other goals for the Leafs (2-0-0) while the top line of Tyler Bozak, Lupul and Kessel combined for eight points on the night.
Senators captain Daniel Alfredsson scored a pair of goals with Colin Greening, Jason Spezza and Stephane Da Costa adding the others. Alex Auld came on relief to start the third period and was credited with the loss despite allowing only two goals on 11 shots. Starter Craig Anderson allowed four goals in 20 shots through two periods.
Ottawa (0-2-0) had a similar start in its season opener on Friday night in Detroit. The Red Wings built up a 5-0 lead early in the third, but the Senators battled back to score three goals to make it interesting, losing 5-3.
Leafs goaltender James Reimer, who had a another shutout bid going after 40 minutes, said his team was fully aware of what happened the night before, but still got complacent.
"You have to be prepared," said Reimer who stopped 27 of 32 shots to earn his second win. "And we were talking about it in the room, how they came back last night against Detroit – a really, really good team. They could have tied it up and we're aware of it and talked about it maybe it didn't quite set in.
"When you're up by a lot, complacency sometimes does seep in and it takes a lot mental toughness to be able to stay even-keeled. I know we tried it here but a lesson learnt and we'll grow from it…Expect the unexpected – that's what we're going to learn tonight. The great thing is we won. We got to learn a key lesson and we're fortunate to come out with two points."
Kessel, who is not known for defensive abilities, was rewarded by Coach Ron Wilson and on the ice to help his team close out the game.
"He did an outstanding job," said Wilson. "I put him out there – probably everybody questioned my sanity but I rewarded him for his three goals, he worked hard all night – and he showed a lot of determination in that situation so it was great for Phil, great for his confidence.
"I think he's continuing where he left off (last season) and we've asked him to be a little more aggressive on the fore-check and he's doing that. Tonight he was getting in there pretty quick…there's no reason for him not to be a good fore-checker and did a great job tonight."
Leafs captain Dion Phaneuf thinks Kessel has been one the team's best forwards so far this season.
"I think Phil has been extremely good for us both games," said Phaneuf. "He's been one of our best forwards, if not best forward, not only offensively but battling on the walls, getting pucks out. You look at the end he was down there and helmed them in their zone with the net empty."
Added Kessel, "It's 6-5 and you got to do whatever you can do to get the win. We battled hard at the end and we got the 'W'
"Hopefully I can keep going. I played with some good linemates and got some good passes tonight and fortunately I was able to bury them."
Phaneuf's Big Hit
With every hit and body check under the microscope so far this season, a lot of attention was placed on Phaneuf's thunderous second period hit on Da Costa. The Senators forward was carrying the puck over the Leafs blueline with his head down and the Leafs defenceman lined him up with his shoulder. The hit knocked Da Costa hard to the ice and his helmet flew off on impact, but he quickly got up and was ok.
Nick Foligno took exception to the hit and went after Phaneuf to start a fight but Phaneuf refused to drop his gloves.
"There was no penalty, I don't even know why we're talking about it to tell you the truth," said Phaneuf. "It's a hockey hit, it's part of the game and like I said, I'm going to make that hit everyday if it's there. It's been that way for awhile. You make a big hit guys are going to come after you so it is what it is."
The consensus around the Leafs' dressing room was that the hit was good and clean.
"I thought it was great hit – that's the way our league plays – a good clean hit," said Wilson. "The guy has his head down, lowered the boom on him, shoulder right to his chest."
Added Lupul, "I was on the ice and it looked like a great hit to me. I know they're reviewing all these hits but a fact of the matter is you got to have your head up when you come through the middle. So even if they're giving out a lot of suspensions, that one looked good to me, but I'm sure they'll review it."
Wild Third Period
The game started off slowly for the Leafs who did not register a shot on goal until after the midway mark of the first period. However, the Leafs capitalized on a two-man advantage when Nikolai Kulemin centred to Grabovski and his one-timer beat Anderson to open the scoring.
Kessel added another goal with 1:09 left in the period when he took Lupul's cross-ice pass and shot high over Anderson's glove to make it 2-0.
In the second period, shortly after Phaneuf's big hit, Senators enforcer roughed up Leafs defenceman Luke Schenn in a fight. Neil got the worst of the penalties however, with two minutes each for roughing and instigating and 10-minute misconduct while the five minute majors cancelled each other out.
On the ensuing powerplay the Leafs increased its lead to 3-0. Lupul was standing in front of the net and tipped in a point shot from John-Michael Liles' shot from the point. Kessel added another late goal with just 11 seconds left in the period when he took a pass from Bozak and drove to the net, sliding the past Anderson to make it 4-0.
Early in the third period, Greening ended Reimer's shutout bid and scored his first NHL goal. Just over a minute later, Colton Orr banged in the rebound while being knocked down to restore Leafs four-goal lead.
Midway through the period, the Leafs were on another two-man advantage, but Alfredsson came out of the penalty box and caught up to a loose puck to beat Reimer on a breakaway. The shorthanded goal closed the gap to 5-2.
With less than five minutes left, the Senators were on its own two-man advantage and Spezza was able to bang in a rebound to make it 5-3. Just eight seconds later and still on the powerplay, Erik Karlsson's shot from the point was tipped in the air by Alfredsson in front and suddenly it was a one-goal game.
Leafs coach Ron Wilson immediately called a 30-second timeout to calm down his team with only minutes to play in the third period. It seemed to work as the Leafs went back up by two with just 2:18 left. Kessel gathered speed in the neutral zone, found some space down the right wing and fired a snapshot just inside the far post past Auld to complete the hat trick.
But 24 seconds later the Senators closed the gap again as Da Costa banged in a rebound from the side of the net to make it 6-5.
The Leafs now have a week off and will travel to Trenton to spend three days practicing and spending time with the Canadian military. The team returns to Toronto Thursday to prepare for its game against the Calgary Flames on Saturday. Meanwhile, the Senators will return to Ottawa and will play the Minnesota Wild in its home opener on Tuesday night.
You can publish this article on your website as long as you provide a link back to this page.