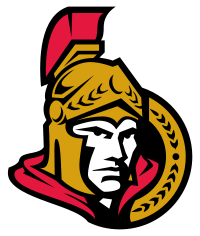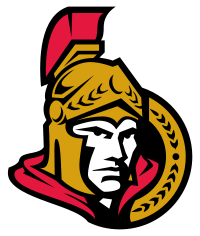 The Ottawa Senators , in partnership with the Sens Foundation , will host their fifth annual Hockey Fights Cancer Awareness Night in support of the Ottawa Regional Cancer Foundation at Scotiabank Place on Tuesday, Oct. 18, when the Senators take on the Philadelphia Flyers.
Hockey Fights Cancer, part of the National Hockey League's cancer awareness program, is a joint charitable initiative founded in December 1998 by the NHL and NHL Players' Association. It is supported by players, NHL member clubs, NHL alumni, the NHL Officials' Association, professional hockey athletic trainers and equipment managers, corporate marketing partners, broadcast partners and fans throughout North America. The goal of Hockey Fights Cancer is to raise money and awareness for national and local organizations involved in cancer care and research. To date, the Hockey Fights Cancer initiative has raised more than $12 million.
In support of the initiative, Senators players have been wearing Hockey Fights Cancer decals on the backs of their helmets for all games during the month of October.
On Tuesday, Senators president Cyril Leeder, general manager Bryan Murray and all members of the coaching staff will be wearing lavender Hockey Fights Cancer ties during the game to show support for the initiative. Lavender, which represents awareness for all types of cancer, is the designated colour for this year's initiative.
Prior to the start of Tuesday night's game, Senators wives and girlfriends will join Leeder and Sens Foundation president Danielle Robinson to sell Hockey Fights Cancer ties ($50), key chain and money clip packages ($30), along with Reflections on a Hockey Season photo books ($35), autographed Hockey Fights Cancer mystery pucks ($20) and t-shirts ($20). There will be 500 mystery pucks signed by Senators and Flyers players. In addition, there will be five unsigned pucks, which will entitle the lucky purchaser to meet Sens defenceman Matt Carkner along with Flyers forward Jody Shelley and Senators alumni Denny Lambert and Dennis Vial during the second period intermission.
Fans attending the game can support Hockey Fights Cancer by text messaging SENS to 45678 for a $5 donation and SENATORS to 45678 for a $10 contribution. The NHL will match funds raised up to a total of $5,000. All proceeds from the sale of Hockey Fights Cancer merchandise and in-arena donatons will go to support the Sens Foundation and its Hockey Fights Cancer partnership with the Ottawa Regional Cancer Foundation.