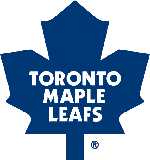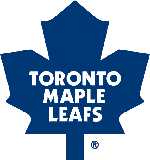 Free fan-centric event will feature Blue vs. White intrasquad game
In appreciation of their fans, the Toronto Maple Leafs will be opening the doors to Air Canada Centre for a free unique game experience next month. The Maple Leafs announced Monday that they will host their inaugural Leafs Nation Fan Night on December 20, 2011 at Air Canada Centre beginning at 7 p.m.
This free fan-focused event will be a combination of the best elements of a Maple Leafs' in-game experience and will be highlighted by an intrasquad game.
Starting November 7 and through December 7, tickets for the Leafs Nation Fan Night will be distributed through a variety of channels including contests, events, promotions and giveaways. Fans can obtain passwords by following the Toronto Maple Leafs on Twitter or Facebook. Once a password is obtained, fans can visit mapleleafs.com/fannight, follow the contest link and enter the password for a chance to win tickets.
The evening will see the Maple Leafs roster split into two teams – Blue and White. Team Blue and Team White will showcase their skills by participating in a hardest shot and target shooting
competitions followed by an intrasquad game. The game will have the look and feel of a regular Maple Leafs game and will include a half time show, prize giveaways, fun contests and other exciting activities. The night will conclude with a full-team elimination shootout.