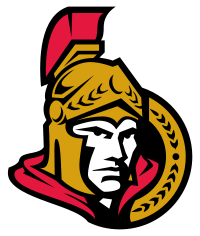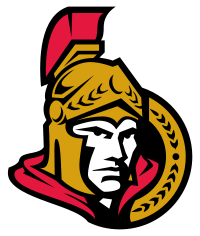 The Ottawa Senators today sent defenceman Matt Carkner to the club's American Hockey League affiliate, the Binghamton Senators, on a conditioning assignment.
Carkner, 31, is in his third full season with the Senators, but has yet to play in a regular-season contest this year following a procedure he underwent on his right knee in September.
Originally signed by Ottawa on July 3, 2007, Carkner has played 134 career games with the B-Sens, recording 46 points (13 goals and 33 assists) while picking up 428 penalty minutes. In 133 career NHL games (132 with Ottawa), he has registered 19 points (three goals, 16 assists) and 328 penalty minutes. Carkner made his NHL debut with San Jose in a game against Calgary on Feb. 6, 2006, and tallied his first professional point in that contest, recording an assist on a goal by current teammate Milan Michalek.
The B-Sens, in fifth place in the AHL's East Division with a 7-12-1-1 record, next see action on Friday when they host Manchester at 7:05 p.m.