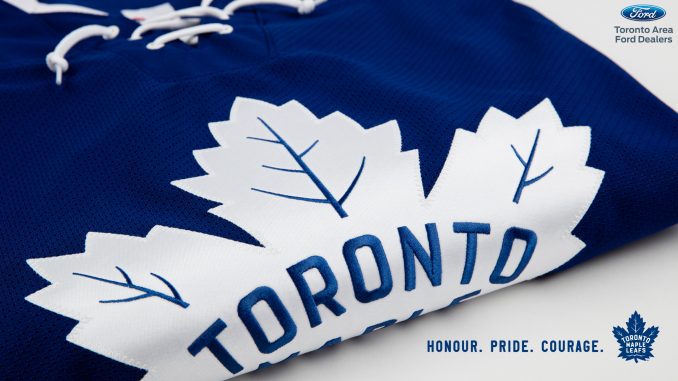 Toronto Maple Leafs slam Columbus Blue Jackets 5-2. Below are the highlights from the game played on Wednesday, March 22, 2017
| | | | | | |
| --- | --- | --- | --- | --- | --- |
| | 1 | 2 | 3 | OT | FINAL |
| TORONTO | 2 | 1 | 2 | – | 5 |
| COLUMBUS | 0 | 2 | 0 | – | 2 |
GAME SUMMARY | EVENT SUMMARY | FACEOFF SUMMARY

ON THE SCORESHEET
Leo Komarov opened the scoring with his 12th goal of the season at 8:55 of the first period. Komarov completed his fourth multi-point game of the season by adding an assist in the third period.
Auston Matthews registered his 33rd goal of the season at 10:54 of the first period, moving him within one goal of tying Wendel Clark's team record for most goals scored by a rookie (34 in 1985-86). Matthews has collected a point in three consecutive games (2-1-3) and leads the Maple Leafs with 58 points this season.
Nazem Kadri extended his career-best point total to 54 (30-24) with a first period assist and a third period goal, his 11th multi-point game of the year. Kadri's goal was his 30th of the year, the first time he has reached the 30-goal mark in his career.
William Nylander
extended his point streak to nine games (2-7-9) with a goal and an assist, matching the Maple Leafs rookie point streak record (tied with Gus Bodnar (1943), Bob Nevin (1960) and Dan Daoust (1983). The powerplay assist was Nylander's 24
th
powerplay point of the season, one shy of Dan Daoust's rookie record of 25 set in 1982-83 (per Elias Sports Bureau).
Nikita Zaitsev scored an empty net goal at 17:13 of the final frame and collected a third period assist to give him 32 points (4-28) this season. Tonight's effort marked the fourth time the rookie defenceman has registered a multi-point game.
Jake Gardiner collected a pair of assists in his sixth multi-point effort of the season. Gardiner leads all Maple Leafs defencemen with 35 points this year.
Tyler Bozak registered his 49th point of the season, matching his single-season career-high (2013-14 and 2014-15).
Frederik Andersen made 32 saves en route to his 30th victory of the season. Andersen has now reached the 30-win plateau twice in his career (35 in 2014-15).
SHOTS FIRED
The Maple Leafs were outshot by the Blue Jackets by a 34-32 margin in all situations and by a 30-26 margin at 5-on-5.
Toronto had a 65-55 disadvantage in shot attempts in all situations and a 55-46 lead in shot attempts at 5-on-5.
Nikita Zaitsev and Leo Komarov led all Toronto skaters with five shots on goal. Komarov registered a team-high seven shot attempts.
ROAD SCHOLARS
The Maple Leafs are 16-13-8 on the road this season and 10-3-3 in the first leg of back-to-backs.
Toronto's all-time record is 10-8-1-2 in 21 games against the Blue Jackets and 6-3-0-1 in games played in Columbus.
Toronto is 25-13-7 against the Eastern Conference this season and 10-6-4 against the Metropolitan Division.
The Maple Leafs wrap up the back-to-back tomorrow (March 23) when they host the New Jersey Devils at Air Canada Centre.
MAPLE LEAFS LEADERS
| | |
| --- | --- |
| Faceoff Wins | 12 (Bozak) |
| Faceoff Win Percentage | 100% (Fehr) |
| Hits | 4 (Fehr) |
| Blocked Shots | 4 (Rielly) |
| Takeaways | 1 (Six players tied) |
| TOI | 21:43 (Zaitsev) |
| Power Play TOI | 2:24 (Five players tied) |
| Shorthanded TOI | 4:00 (Hunwick) |
| Shifts | 28 (Rielly, Zaitsev) |
| 5-on-5 Shot Attempt Percentage | 66.7% (Komarov – 20 for, 10 against) |
RECORD WHEN…
The Maple Leafs were 1-for-1 on the penalty kill and 1-for-3 on the power play tonight. Toronto is 24-9-6 when not allowing a power play goal and 15-12-6 when scoring a power play goal] this season.
Toronto is is 26-6-9 when scoring first this season
The Maple Leafs are 21-1-9 when leading through a period and 26-1-9 when leading through two periods.
Toronto has a 22-11-8 record when outshot by their opponent.
The Maple Leafs are 3-3-3 on Wednesday nights.
OF NOTE…
Eric Fehr made his Maple Leafs debut tonight, registering four hits, one shot, one blocked shot and a perfect 4-4 record in the face-off circle in 10:44 of ice time. Fehr was acquired in a trade with the Pittsburgh Penguins on March 1.
Leo Komarov was on the ice for a team-high 20 Toronto shot attempts. Komarov had a 5-on-5 shot attempt percentage of 66.7 percent (20 for, 10 against).
The Maple Leafs are 6-1-1 in their last eight games and have collected a point in four straight contests.
The Maple Leafs have scored a first period goal in 10 consecutive games and 13 of their last 14 contests.
At 15:46 of the third period, Columbus requested a Coach's Challenge to review if Toronto's Nazem Kadri was off-side prior to his goal. After NHL Hockey Operations staff reviewed all available replays and consulted with the linesman, the call on the ice was upheld – good goal for the Maple Leafs.
UPCOMING GAMES:
Thursday, March 23 vs. New Jersey Devils, 7:30 p.m. (Sportsnet Ontario, TSN 1050)
Saturday, March 25 at Buffalo Sabres, 7:00 p.m. (Hockey Night in Canada, FAN 590)
Tuesday, March 28 vs. Florida Panthers, 7:30 p.m. (TSN 4, TSN 1050)
Thursday, March 30 at Nashville Predators, 8:00 p.m. (TSN 4, FAN 590)
Saturday, April 1 at Detroit Red Wings, 7:00 p.m. (Hockey Night in Canada, FAN 590)
POSTGAME QUOTES:
HEAD COACH MIKE BABCOCK
On the penalty kill that was extended because there wasn't a player serving the penalty:
"I have to say I'm doing better now. Can you just imagine if you had done that, and we laughed on the bench, but it's all my fault. Let's not kid ourselves. It's me, and you've got two assistants on the bench and two in the video room and you got 15 players sitting on the bench and you can't get that done right. Now, often it happens and you just fire a guy in but obviously it went the whole time and we didn't do anything about it. In hindsight if that had cost you it'd be terrible right? So that will never happen in my lifetime again, I can tell you. I will never wait to put a guy in or any of that. You're going whether you like it or not. Anyway, our penalty kill was really good. [Andersen] was really good. I thought our team played good here today."
On what players go through while sitting in the penalty box:
"Well, you just think. I've been that player when you've taken a dumb one and the game is on the line, I've been that guy before, so I know what it's like to sit there and suffer. You go in there and feel shame a little bit. Our team played good and we got ourselves a big win on the road here. We go back now, obviously we've got to get prepared for New Jersey because that's a big game for us tomorrow."
On bouncing back after surrendering a two-goal lead:
"I thought the shift after they got the second goal, Matthews' line came on and dominated in the offensive zone and kind of got our feet under us again. They're a good team so if you give them time in your own zone it's going to go in the net. I thought we played a pretty good game here tonight against a good team. We scored some timely goals. I thought Nazem's line was really good. I thought [Eric Fehr] played really well, it was unfortunate to lose him in the game but that's the way it goes."
On the past three games:
"To be in the playoffs all of the time you've got to have good players and you've got to play good. That's just the reality of it. For a team like us that's trying to find our way and figure it out and learn… I don't know if you remember the play in the game where the puck came up the wall to Fehr, and Boyle stayed underneath it and he popped it and gave it to Hunwick. It was a poise play by veteran players in our zone that allowed everyone on the bench to say 'hey, it's okay just to make plays.' I thought that was an important part of today's game. To me, when I look at our group, we're improving every day and we're getting better and the guys' confidence has got to be growing. We're going to enjoy the flight and get some rest because there's a big game for us tomorrow."
On if the physicality of tonight's game was part of the message:
"We wanted that because last time we came in here they abused us, so we didn't like that very much and so we thought it was important to respond."
On Nazem Kadri reaching the 30-goal mark:
"I just think Naz has gotten to be a better player. I say it all the time when you guys ask me about Naz, he's got a long way to go to be as good as he can be but the spot on the powerplay really helps. He can score, he's brave, he can score from in tight and around the net so that helps him there. Him and Leo and [Connor Brown], him and Leo and [William Nylander], or Leivo, whoever we play there, that's a good line for us."
On what he's seen from William Nylander during his nine-game point streak:
"Obviously he's got better. He's a young player and we still want him to get better. We want him to get way more competitive without the puck and to do more without the puck so he has the puck more, but he can flat out shoot it. Tonight, he got the two points, made a nice play to [Matthews] on the powerplay and obviously shot the puck really well on the third goal."
NAZEM KADRI (1 GOAL, 1 ASSIST)
On what has been working for the team recently:
"Just being persistent, staying with it, trusting the process. We had a tough stretch there for a little bit and fell a little behind but we believed in the dressing room and this is just a start for us."
On the importance of a good start:
"That's huge. Coming into a hostile building. It's a great team we're facing in Columbus and they do a lot of things well so we had to play a structured game. Obviously we had one on the powerplay, took advantage of our chances and got the win."
On the significance of killing off the (extended) major penalty in the third period:
"Huge. I think that took a lot of momentum away from them. They started the second and third periods off pretty well. That PK just came up huge for us and essentially just killed an extra powerplay for them that we didn't necessarily need to give up so kudos for us."
On what it was like on the bench as the major penalty extended beyond five minutes:
"It's frustrating because you just want to throw somebody out there but it was our mistake, we had to live with it, and we're glad it didn't cost us."
On scoring goal number 30:
"It feels good for sure. I definitely don't want to stop there. I want to continue growing as a player. A lot of hard work has gone into those 30 goals. My teammates have been with me ever since, I feel like they not only make me a better teammate but a better person as well."
WILLIAM NYLANDER (1 GOAL (GWG), 1 ASSIST)
On his goal:
"I just saw there was a guy sort of backchecking on me and I was tired so I just wanted to get it to the net and it went in so I was happy. Great pass by Tyler, very good pass."
On where he got his shot from:
"I don't know. It was maybe just standing and shooting outside in the summer with my brother. My dad got us pucks and a net to shoot at."
On getting to 20 goals:
"Yeah, it's pretty fun. But it doesn't really affect anything, just want to keep going. I mean the win is what's important so we'll build off of this and keep going here."
On his nine-game point streak:
"Yeah, I mean I've been lucky sometimes, got an empty net goal against Boston. I don't really think about that. I just want to play well and we want to win the game, that's what is most important"
BRIAN BOYLE (12:15 TOI)
On the team's resiliency:
"You're going to have mistakes in the hockey game and I think the way we've responded has been huge. Tonight, prime example. Things are going to happen, bounces are going to go against you and I think tonight we did a great job staying together, staying positive and working for a result."
On Frederik Andersen's performance:
"It should go without saying, but it's not very fair to Freddy, he's got to play well and he has. He's played great. We're going to go as far as he's going to take us, pretty much."
On his line establishing a physical presence early on:
"I think that plays into our strengths. That's what going to give us success as a line if you're asking me about our unit. That's what's going to give us the most success so when we're doing it and we're doing in consistently it's going to be beneficial for our club but I think for our line, we want to produce. We want to contribute. We want to get chances, we want to get some momentum on our side and we want to be hard to play against."
AUSTON MATTHEWS (1 GOAL, 3 SHOTS)
On facing a heavy team like Columbus:
"They're a big, fast, physical team and I thought we played fast as well tonight. We got the puck in behind them and just got to work and, definitely, a big two points for us."
On the team's resilience:
"It's been huge. Being able to close out a game like this, we've had a number of games like this as of late so being able to close them out is spectacular for us. We just want to continue to keep that going. This is a really good hockey club."
On what was going through his mind as the major penalty kill extended beyond five minutes:
"We were just losing our minds on the bench trying to get a whistle, just trying to stop play so we could get our guy out there. We kind of gave them an eight minute power play, but our PK was huge. We gave them nothing. They came up pretty big there."
On Nylander's goal:
"That guy's blessed out there. He's taking three minutes shifts and they ice the puck and then he buries one. He's been playing unreal for us. He's been skating. When he's skating and moving he's a tough guy to stop. We definitely want that to keep going."
On being one goal shy of Wendel Clark's rookie goal-scoring record:
"That's a pretty big honour to be in the same sentence as Wendel. He's obviously a Leafs legend. He's a guy we see around the rink a lot and there's a lot of respect for him in the Leafs organization."
MORGAN RIELLY (21:10 TOI)
On why the penalty kill was successful:
"Just the pressure we put on them. We were able to take away their time and space and make their entries tough. Whenever you can do that on the PK, I think it's good. Their powerplay has been one of their strengths for a big part of the season so for us to step up, block some shots and help our goalie out and get that big kill was important and played a big role in the outcome of the game."
On if he's ever seen a penalty kill extended because no player was in the box:
"I'm not sure why we didn't have anyone in the box. That may have to be addressed at a later time. Regardless, it was a big kill for us and we're happy we were able to do it."
On his team's resiliency:
"A big one for us, we were able to answer. We got away from our game a little bit there when they got the two quick ones but I think we were able to get back to what was making us play offence earlier in the game and I think that was important for us."