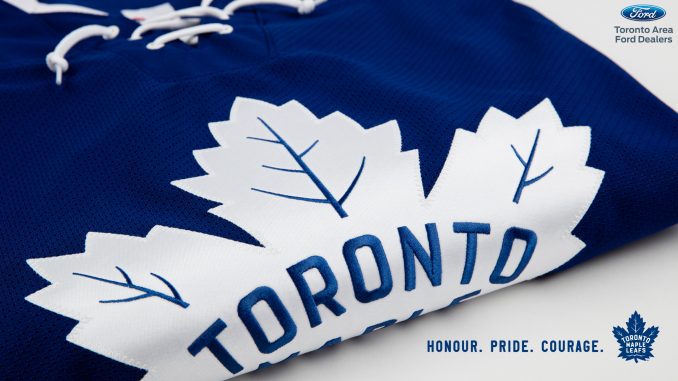 Tampa Bay Lightning blank Toronto Maple Leafs 2-0. Here is the summary of the game played on Tuesday, January 2, 2018
| | | | | | |
| --- | --- | --- | --- | --- | --- |
| | 1 | 2 | 3 | OT | FINAL |
| TAMPA BAY | 0 | 2 | 0 | – | 2 |
| TORONTO | 0 | 0 | 0 | – | 0 |
GAME SUMMARY | EVENT SUMMARY | FACEOFF SUMMARY

ON THE SCORESHEET
The Maple Leafs were held scoreless for the second time this season (Dec. 14 at Minnesota).
Frederik Andersen stopped 34 shots in the loss.
SHOTS FIRED
The Maple Leafs were outshot by the Lightning by a 36-30 margin all situations and a 31-19 margin at 5-on-5.
Tampa Bay had a 65-54 lead in shot attempts in all situations and a 54-38 lead in shot attempts at 5-on-5
Morgan Rielly recorded a team-high six shots and 10 shot attempts.
SHOTS ON GOAL
| | | | | | |
| --- | --- | --- | --- | --- | --- |
| | 1st | 2nd | 3rd | OT | TOTAL |
| TAMPA BAY | 12 | 13 | 11 | – | 36 |
| TORONTO | 10 | 7 | 13 | – | 30 |
SHOT ATTEMPTS
| | | | | | |
| --- | --- | --- | --- | --- | --- |
| | 1st | 2nd | 3rd | OT | TOTAL |
| TAMPA BAY | 25 | 23 | 17 | – | 65 |
| TORONTO | 12 | 17 | 25 | – | 54 |
HOMECOMING
The Maple Leafs are 11-6-0 at home this season.
Toronto's all-time record is 52-30-2-6 in 90 games against the Lightning and 27-15-1-3 in games played in Toronto.
Toronto is 12-9-1 against the Eastern Conference this season and 5-3-1 against the Atlantic Division.
Tonight's attendance was 19,344.
The Maple Leafs continue their homestand on Thursday, Jan. 4 when they host the San Jose Sharks at 7:00 p.m.
MAPLE LEAFS LEADERS
| | |
| --- | --- |
| Faceoff Wins | 11 (Bozak) |
| Faceoff Win Percentage | 73% (Bozak – 11 won, 4 lost) |
| Hits | 3 (Borgman) |
| Blocked Shots | 3 (Polak) |
| Takeaways | 2 (Rielly) |
| TOI | 25:30 (Rielly) |
| Power Play TOI | 2:30 (Rielly) |
| Shorthanded TOI | 5:03 (Hainsey) |
| Shifts | 31 (Rielly) |
| 5-on-5 Shot Attempt Percentage | 60.9% (Kadri – 14 for, 9 against) |
RECORD WHEN…
The Maple Leafs were 3-for-3 on the penalty kill and 0-for-2 on the power play tonight. Toronto is 15-7-1 when not allowing a power play goal this season and 10-11-2 when not scoring a power play goal.
Toronto is 4-11-2 when their opponent scores the first goal of the game.
The Maple Leafs are 8-3-2 when tied after one period and 1-14-1 when trailing after two periods.
Toronto has a 16-9-0 record when outshot by their opponent.
The Maple Leafs are 3-2-0 in Tuesday games.
OF NOTE…
At 17:16 of the second period in tonight's game, the Situation Room requested play be stopped because the puck entered the Toronto net at 16:54. Therefore the clock was reset to show 3:06 (16:54 elapsed time) and good goal Tampa Bay.
Tyler Bozak won 71 percent (5 won, 2 lost) of his faceoffs when matched up against Tampa Bay centre Brayden Point.
Jake Gardiner and Morgan Rielly were each on the ice for a team-high 17 Toronto shot attempts-for at 5-on-5. Gardiner finished the game with a 5-on-5 shot attempt percentage of 47.2 percent (17 for, 19 against), while Rielly finished the game with a 5-on-5 shot attempt percentage of 51.5 percent (17 for, 16 against).
Leo Komarov started 28.6 percent of his 5-on-5 shifts in the offensive zone, which was the lowest percentage among Toronto skaters tonight.
UPCOMING GAMES:
Thursday, Jan. 4 vs. San Jose Sharks, 7:00 p.m. (Sportsnet Ontario, FAN 590)
Saturday, Jan. 6 vs. Vancouver Canucks, 7:00 p.m. (Hockey Night in Canada, TSN 1050)
Monday, Jan. 8 vs. Columbus Blue Jackets, 7:00 p.m. (TSN4, FAN 590)
Wednesday, Jan. 10 vs. Ottawa Senators, 7:30 p.m. (Sportsnet, TSN 1050)
Tuesday, Jan. 16 vs. St. Louis Blues, 7:00 p.m. (TSN4, FAN 590)
POSTGAME QUOTES:
HEAD COACH MIKE BABCOCK
On tonight's game:
I liked lots of things about the game. I didn't like their first goal, we made a mistake behind the net. Even their second goal was a line change by us and I didn't like that. In saying that, we had lots of opportunity and their goalie was real solid, to say the least. They're a veteran team that knows how to play, they play well and they can really score, but they can defend as well. I thought they did that tonight. I didn't think there was tons of space. I think we can learn a lot by playing against them. I think it's good we have three more times or four more times and that's good, you want to play good teams. We've still got to do more things right and be a little more patient, shorter shifts at times, all the little things – you need winning habits. I thought tonight was a good game.
On taking pride in holding Tampa Bay's top line without a point:
Yeah, in saying that, they probably look over there – they kept our big line contained too, right? Point's line against Matthews, our line against Stamkos. Stamkos and those guys got a few chances there at the end when we were really pushing. They've got a real good hockey team, they've got good depth. I thought it was a good game.
On Marner's performance tonight:
I thought the first period for him and that line was not very good. Then I thought he dominated the game in the second and third. That's one of the – and I'll talk to him about that tomorrow – when you're going to be a driver on our team like he's going to be, it's every night. You've got to be ready to go right from the get-go and you've got to push. He'll leave tonight thinking, 'Jeez, I should have scored on that chance, it was a good chance.' That's great, but if you get the chances, you're going to score. To me his work ethic, his deception, his speed, his tenacity, all those things, for him you're leaving the rink feeling good, I think. You want to win, but you feel good.
On the pre-game ceremony for Johnny Bower:
I thought it was outstanding. When you're in hockey, you're in something with notoriety, people think about your career and the Hall of Fame and all of that. The measure of a man is the family he raises. Did you see all those people coming out? It was unbelievable to me. That's what stood out in my mind is if he touched the Leafs and Leaf fans the way he has, can you imagine what he did for that family and that foundation he probably built with his wife for those people? I was moved to say the least. It was spectacular.
On Gauthier:
I liked [Gauthier]. I thought he skated, he worked, he was good on the penalty kill. That's the best team in the League and he was out there and looked good to me, didn't cause any trouble, knows how to play. Even there on one shift he got hemmed in against their top line, I didn't think he – he had a few mistakes from wingers but none from him, he just did his job. I liked him. Now, everybody comes out and everyone's great and then the level water mark usually sets in. If you're ready, the level water mark is good enough. If you're not, it's not.
FREDERIK ANDERSEN (34 SAVES)
On taking confidence from tonight's performance:
Of course, it was a good team that came in here. We want to measure ourselves against them and I think we did a good job of distributing our passing down there. Some tough plays around their goals, but that's what happens. I think we can look positive on this and move forward.
On the play that led to the first Tampa Bay goal:
A little miscommunication and execution. He just came a little faster. I had been feeling good playing the puck, but it's one of those where maybe it's safer to stay in the net. It happens.
On playing Tampa Bay three more times this season:
It's good to see what they can do and I think we did a really good job today. I think we were closer to tying it up and having a shot. It was close but some positives. We'll build off this.
On the success of the penalty kill:
We know they kind of want to give it to those big shots they have. Sometimes you've got to take that away, but obviously we can't take it away so much we give up anything else. I think we did a really good job down the ice too. That's key to our penalty kill, to make them work and skate with them in that regard so they don't enter too easy.
FREDERIK GAUTHIER (2:11 SHORTHANDED TOI)
On being back in the NHL after his injury in the Calder Cup playoffs last summer:
It felt great. I think it was a long road back to get back on the ice and I'm glad to be here and getting a chance to play. It's good to be here, good to be helping the team.
On recent goals with the Marlies as a confidence boost:
I think every time you score, whatever level, it just helps your confidence. It really helped me last game and I'm just trying to keep going like I did last game before getting called up. I think tonight was a good game, I'm just trying to keep going.
On getting chances to score:
I just tried to fire some pucks on net and I think our line got a few chances. I think everybody tonight played a good game overall, it just didn't go our way. Lots of chances.
On holding Tampa Bay's top line off the score sheet:
I think that was a big goal and our line did a pretty good job of shutting them down throughout the game, the PK did a good job. It was good.
On the value of his penalty killing experience with the Marlies:
I think every time you get a chance to go on the PK you've got to take pride in it and it's just getting into the same system, down there and up here. It's just easier to get into it a little bit faster, a little bit quicker. Other than that, it's great.
NAZEM KADRI (7 SHOT ATTEMPTS)
On first game back from injury:
Felt great actually, had fresh legs. Felt like I was in on a lot of chances, just couldn't get them to go.
On how he thought they stacked up against Tampa:
I think we played well. I don't think we got outplayed at all. Kept their big line off the scoresheet and that's tough to do sometimes, but they got a couple breaks. Their second goal, a bit of a lucky bounce in terms of crossing the goal line and we just got unlucky at the end. Just kind of went opposite ways for us. They're a great team, can't take credit away from them. It's a good road game from them but I don't think we got outplayed.
On holding the Lightning's top line without a point:
Like I said, that's hard to do. You don't keep them off any game, let alone one, so they're a great team, great players. They find ways to get scoring chances even when they're maybe not as involved as they'd like to be, so I think we did a good job at that.
MITCH MARNER (5 SHOT ATTEMPTS)
On tonight's game:
They're an exciting team to play against. They've got a lot of skill and talent but, at the same time, they've got a hell of a well-rounded game so those are the games that you wake up wanting to play. Our last two opponents, obviously the two best in the league right now, obviously we want to come away with better results but I think we're kind of getting back to the way we want to play.
On the goaltender's duel tonight:
Definitely. Both goalies were unbelievable. I mean, Fred kept us in there all night again. Just bad luck. It happens, nothing you can do about it. We're just going to forget about it now and get ready for practice and get ready for the next game:
On if the team is still learning lessons, especially in the last two games:
Definitely. I thought we played the game we wanted to. We got a lot of great chances but nothing really went in for us. That's how it goes sometimes. Like I said, we've just got to regroup here and get ready to play the next game.