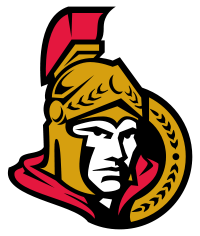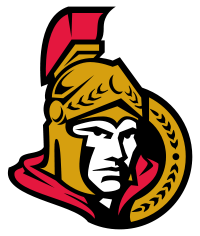 Chris Neil, Chris Phillips to serve as alternate captains
The Ottawa Senators announced today that Jason Spezza has been named the eighth captain in franchise history. Spezza, who is preparing to begin his 11th NHL campaign, has spent his entire NHL playing career with the Senators and ranks among the club's all-time leaders in all major statistical categories.
"Jason has been a integral member of this franchise for the duration of my time as owner of the club and his passion for the game, his teammates and, above all, his desire to see this team attain ultimate success makes him a great fit to be our next captain," said Senators owner Eugene Melnyk. "Jason and his family have shown a great commitment to this team and this community and I know that he will be a wonderful representative as captain of our franchise."
A native of Mississauga, Ont., Spezza has appeared in 611 games (seventh among all franchise players) over the past 10 seasons, recording 228 goals, 393 assists and 621 points over that span. His goals, assists and points totals each see him rank second among franchise leaders.
"Jason's leadership skills, both on and off the ice, have continued to grow and develop throughout his tenure in Ottawa," said Senators general manager Bryan Murray. "He has developed into more than just a player with tremendous skill, to a player who can provide direction in all facets of the game. In conjunction with Paul and the entire coaching staff, we're confident that Jason, along with the support of leadership group, will provide the strong commitment to excellence that will to lead this young team going forward."
Spezza, 30, was the Senators' first first-round pick (second overall) in the 2001 NHL Draft. He has represented Canada on six different occasions, and has earned five medals at various international tournaments throughout his career. He has registered four 30-goal seasons and two 90-plus point campaigns while having surpassed 70 assists on one occasion in 2005-06.
A long-time community ambassador, Spezza succeeds Laurie Boschman (1992-93), Gord Dineen, Mark Lamb and Brad Shaw (1993-94 rotation), Randy Cunneyworth (1994-95 to 1997-98), Alexei Yashin (1998-99) and Daniel Alfredsson (1999-2000 to 2012-13) as team captain and could wear the 'C' for the first time as early as this Sunday when Ottawa visits the Jets at Winnipeg's MTS Centre to kick-off the 2013-14 pre-season at 8 p.m. EST.
Chris Neil, 34, and Chris Phillips, 35, will serve as the team's alternate captains. Both Neil and Phillips were drafted by Ottawa and have spent their entire NHL careers with the Senators. Phillips is the active leader in games played by a Senator, with 1,073, while Neil has played in 779 career regular-season games.