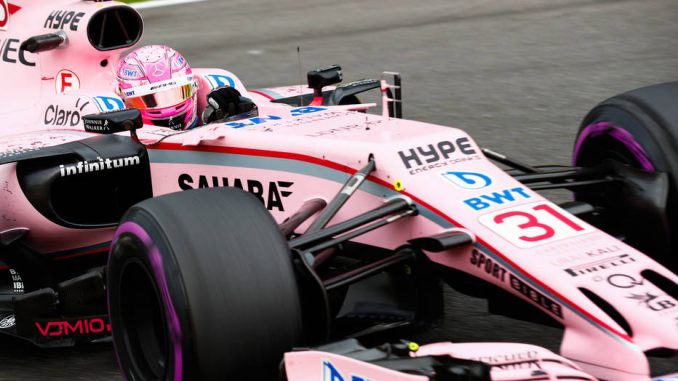 You can publish this article on your website as long as you provide a link back to this page.
This article was last updated on April 16, 2022
94,000 Formula 1 fans attended the racing action and nightly concerts at the FORMULA 1 2018 AZERBAIJAN GRAND PRIX in Baku over the course of 4 days at the third successive street race to be hosted in the Azerbaijani capital.
This figure represents a 31% increase in attendance – and a 21% increase in ticket sales – from last year's unforgettable race on F1's fastest street circuit. In a sign of the event's growing popularity in the sport's newest market, local sales accounted for 77% of all tickets sold this year.
International visitor numbers once again showed a marked increase from the previous year with a 31% hike in foreign visitors to Baku for the 4th round of this year's F1 championship. Indeed, guests arrived from over 78 different countries to witness what turned out to be another incredible installment of what is turning out to be one of the most unpredictable and exciting F1 seasons in recent memory. Indeed, international fans accounted for just under a quarter of all ticket sales.
Fans certainly weren't disappointed as Baku City Circuit played host to a third successive race so thrilling it will once more live long in the memory of everyone present as well as the millions of people watching on television across the globe. After an explosive opening lap which saw Force India's Esteban Ocon and Williams' Sergey Sirotkin retire and McLaren's Fernando Alonso having to briefly negotiate the circuit on two wheels, the race was subsequently dominated by the intense battle between Red Bull Racing's Daniel Ricciardo & Max Verstappen which resulted in a spectacular collision that changed the course of the race. The ensuing safety car proved disaster for Haas' Romain Grosjean whose error saw him smash into the hoardings, further delaying the resumption of all-out racing. Once the green light was finally given with a few laps to go, an audacious move at Turn 1 by Ferrari's Sebastian Vettel failed to pay off and saw the four-time champion lose ground to the Mercedes duo of Lewis Hamilton and race leader Valtteri Bottas, as well as his teammate Kimi Raikkonen and Force India's Sergio Perez. Just when the final five positions seemed settled, Bottas' incredible tyre explosion handed the race to a hugely grateful Hamilton and ensured a second podium finish in Baku in three years for Perez with Raikkonen taking the final spot on the podium.
Force India Formula 1 driver Sergio Perez has kept his third-place finish in the Azerbaijan Grand Prix, having escaped punishment following a stewards' investigation.
Perez delivered his and Force India's first F1 podium since the race at the same venue in 2016, the Mexican recovering from an opening-lap hit from Sergey Sirotkin to bring the car home in third behind Lewis Hamilton and Kimi Raikkonen.
1 Lewis Hamilton Mercedes
2 Kimi Raikkonen Ferrari
3 Sergio Perez Force India
Canadian Lance Stroll Williams finished 8th