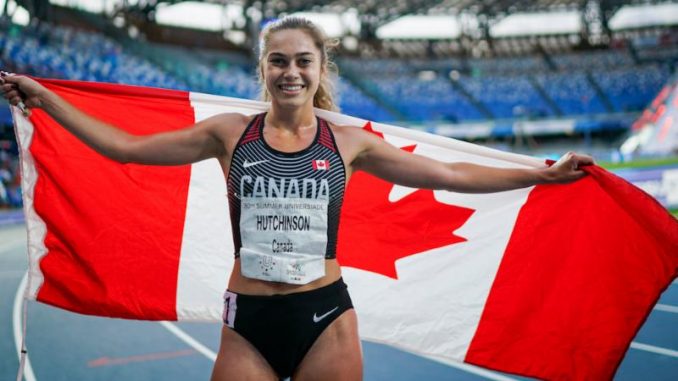 Distance runner Nicole Hutchinson won Canada's fifth medal of the 2019 Summer Universiade, winning silver in the women's 5,000 metres at San Paolo Stadium.
As the laps wound down Hutchinson moved from fourth to third, to second as the bell rang for the final lap. The West Vancouver native was able to pull away from her challenger for second place, mining silver in a time of 15:48.06.
It's Canada's first silver medal of the Games and the second of the meet for the track and field team after Sarah Mitton's gold medal performance in the shot put a night earlier.
Elsewhere around the Campania region, the Canadian water polo team fell 15-7 in the first of two semifinals Friday night and will play for bronze Saturday, while the tournament came to a close for women's soccer, and a taekwondo medal hopeful went down in the quarter-final round.
The FISU Summer Universiade is a biennial international multi-sport event open to competitors who are at least 17 and less than 25 years of age as of January 1 in the year of the Games. Participants must be full-time students at a post-secondary institution (university, college, CEGEP) or have graduated from a post-secondary institution in the year preceding the event.​