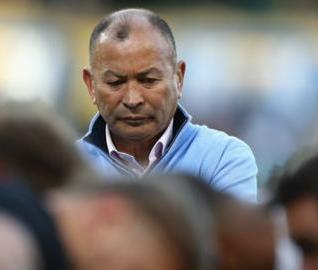 England head coach Eddie Jones retains the support of the Rugby Football Union (RFU) despite his team losing a fifth successive match on Saturday.
Jones said the 2nd defeat against South Africa was "like a horror movie".
Some England players got into an argument with SA fans after the game while Jones suffered another blow with the loss of key forward Billy Vunipola to a broken arm.
As it stands, Jones will be given until after the autumn internationals to turn England around.
England face South Africa, New Zealand, Japan and Australia at Twickenham in November.
An RFU spokeswoman said: "The RFU supports Eddie Jones and his coaching team."
The 23-12 defeat in Bloemfontein saw South Africa seal the series with a game to spare.
England have not lost six Tests in a row since 2006, when their losing streak reached seven matches, though they made the World Cup final the following year, being beaten by South Africa.
"It's a tough period at the minute. No-one likes to lose five games in a row," Jones said on Saturday.
"We have been through an exceptional period and now we're going through this tough period.
"The players and coaches are putting in plenty of effort but for some reason are just not handling key moments of the game well.
"We wanted to get out of the poor run after one game. Unfortunately it has gone on a bit longer, but we'll get out of it."


Loading ...