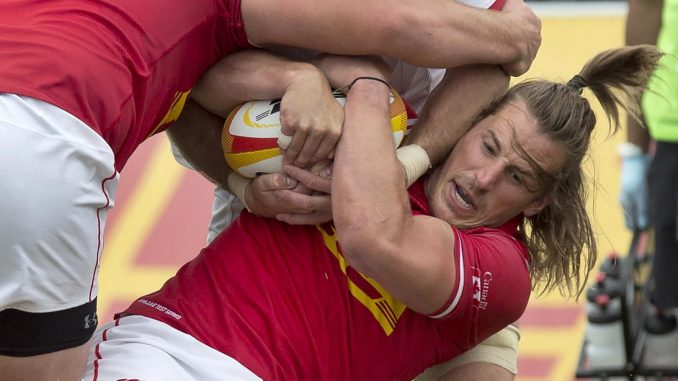 It wasn't an easy road for the Canadian men's rugby team to grab the last spot in the 2019 Rugby World Cup tournament in Japan, it went down to the wire beating Hong Kong in a last-chance chance qualifying game on that really had great financial implications.
Canada in the past has always qualified for the World Cups and that is a record for a nation ranked 20th the World.
The World Rugby Hall of Fame recognised special achievement and contribution to the sport of rugby union by three Canadians.
Women's rugby Heather Moyse a two-time Olympic gold medalist, representing Canada in international competition as a bobsledder, rugby union player, and track cyclist and competing at the Canadian intercollegiate level in rugby, soccer and track and field.
Al Charron is a former Canadian rugby union footballer. He played 2nd row and all three loose forward positions at club and international level back-row forward and was capped 76 times for the Canadian national team, the Canucks. In fact, he also played briefly in a game at prop when his team was shorthanded after injuries and send-offs suffered by his teammates. He played club rugby for the Ottawa Irish (amateur), Bristol and Pau and Dax and also Moseley in England. Represented the Eastern Ontario union for many years winning the National interbranch championship in 1992 and winning the National provincial championships twice with Ontario in 1995 and 1996.
Gareth Lloyd
Rees a
former Canadian international rugby union footballer who played at fly-half and full back positions.[1] Rees played for several British club sides, including Wasps and Harlequins. He won 55 caps for Canada, captaining them on 23 occasions and scoring 487 test points. In October 2011, Rees received arguably his greatest honour with induction to the IRB Hall of Fame.
There was roughly $10-million funding hanging in the balance.
The path to this point has not been an easy one for Rugby Canada. Earlier this year, the organization raised fees for players across the country and combined its formerly separate player pools into one for both the 15s and the sevens, in a bid to raise funds for the World Cup bid.
Centralizing the pool came alongside several other changes to the men's rugby sevens player contract, including a significant drop in their appearance bonus for the Canada Sevens tournament in Vancouver — from $5,000 to $500.
The moves sparked a backlash and a now-ended boycott from several men's rugby sevens players, who claimed the changes marginalized their team.
Canada was the last team to qualify for the World Cup and will face a tough pool in the tournament, facing off against the top-ranked New Zealand team and 5th-ranked South Africa.
The 2019 World Cup will take place in Japan in September next year.