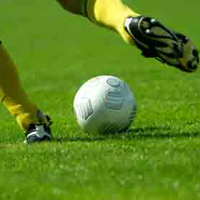 USA FINISHES GROUP C PLAY IN WOLFSBURG:
The U.S. Women's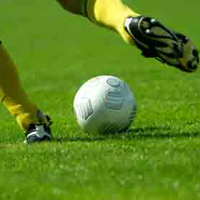 National Team will face Sweden on July 6 at the Women's World Cup Stadium in Wolfsburg to finish Group C play. Wolfsburg has been a cold and rainy venue so far but temperatures are forecast to rise over the next few days with no rain on the horizon for game day.
WINNER TAKES GROUP C: The USA will have trained in Wolfsburg for three days before the Sweden match, the result of which will determine the Group C winner. The USA needs a win or a draw to take to the top spot while Sweden needs to win. Both teams won their first two matches by shutouts, but the USA scored five goals while Sweden scored two, giving the USA the edge in goal differential which is the first tie-breaker to determine placement in the group.

U.S. GROUP C SCHEDULE
Date Opponent Result/Time (ET) U.S. Goalscorers/TV Venue
June 28 Korea DPR 2-0 W Cheney, Buehler Rudolf-Harbig Stadium; Dresden
July 2 Colombia 3-0 W O'Reilly, Rapinoe, Lloyd Rhein-Neckar-Arena; Sinsheim
July 6 Sweden 2:30 p.m. ESPN, ESPN3.com, Galavision World Cup Stadium Wolfsburg; Wolfsburg

U.S. ROSTER BY POSITION
GOALKEEPERS (3): Nicole Barnhart (Philadelphia Independence), Jill Loyden (magicJack), Hope Solo (magicJack)
DEFENDERS (8): Rachel Buehler (Boston Breakers), Stephanie Cox (Boston Breakers), Ali Krieger (out of contract), Amy LePeilbet (Boston Breakers), Heather Mitts (Atlanta Beat), Christie Rampone (magicJack), Becky Sauerbrunn (magicJack)
MIDFIELDERS (7): Shannon Boxx (magicJack), Tobin Heath (Sky Blue FC), Lori Lindsey (Philadelphia Independence), Carli Lloyd (Atlanta Beat), Kelley O'Hara (Boston Breakers), Heather O'Reilly (Sky Blue FC), Megan Rapinoe (Philadelphia Independence)
FORWARDS (4): Lauren Cheney (Boston Breakers), Alex Morgan (Western New York Flash), Amy Rodriguez (Philadelphia Independence), Abby Wambach (magicJack)

QUARTERFINAL OPPONENT AND VENUE STILL TBD: While the USA and Sweden are both through to the quarterfinals, their opponents and venue are still to be determined based on the result of the final Group C match. Should the USA win the group, it will travel to Augsburg near Munich to face the second place team in Group D. Should the USA finish second, it will travel back to Dresden – site of its first match of the Women's World Cup – to face the winner of Group D. Brazil is almost certain to win Group D while Norway and Australia will play on July 6 for second place. Australia needs just a tie to claim second while Norway, which suffered a 3-0 loss to Brazil that badly impacted its goal differential, needs to win. No matter where the USA finishes in Group C, its quarterfinal will take place on July 10.

QUICK HITS

U.S. in the World Cup
Through two rounds of group games, the USA fired the most shots in the tournament so far with a total of 46 (21 on target). France has 34 (16) and Germany has 31 (15).
The USA's two matches have been watched in-stadium by a total of 47,334 fans, including a sellout in Sinsheim for the second Group C game against Colombia.
The USA-Sweden match, the fourth all-time meeting in Women's World Cup play between the two countries, will tie the record for most meetings between teams at the FIFA Women's World Cup (the USA has also played Korea DPR and Norway four times each).
U.S. head coach Pia Sundhage played 146 times for Sweden and scored 71 goals. She played for Sweden in the 1991 and 1995 Women's World Cup tournaments and in the 1996 Olympics, which was her last major tournament for her country.
Against Sweden, the USA will be wearing all white uniforms for the third straight match.
U.S. goalkeeper Hope Solo earned her fifth Women's World Cup shutout against Colombia.
With the start against Colombia, Solo tied Mary Harvey for second most games ever played by a U.S. goalkeeper in a Women's World Cup.
Solo has posted a shutout in each of her last eight starts dating back to March of 2010. Solo's current scoreless streak of 781 minutes is 62 short of the longest streak in team history, a record that has stood for 20 years. Kim Maslin-Kammerdeiner played 843 minutes without allowing a goal from 1988 to 1991, which were the first 843 minutes of her international career.
The USA's five goals in the tournament have been scored by five different players and four of those players – Lauren Cheney, Rachel Buehler, Megan Rapinoe and Carli Lloyd – scored their first Women's World Cup goals.
Buehler become the fifth defender to tally a goal, following Joy Fawcett, Carla Overbeck, Brandi Chastain and Cat Whitehill.
Nine players have made their Women's World Cup debuts: Ali Krieger, Amy LePeilbet, Rachel Buehler, Lauren Cheney, Amy Rodriguez, Alex Morgan, Megan Rapinoe, Tobin Heath and Lori Lindsey.
The referee for USA-Sweden will be Etsuko Fukano of Japan.
QUOTABLE

U.S. midfielder CARLI LLOYD

On the USA's next opponent:
"Sweden's a great team and we have to give them a lot of respect. They have a good midfield. They're good in the air and have two great forwards up top. We're not worried and we've been through this before. We'll continue to focus on what we have to do attacking them and defending as well."

On the familiarity between the USA and Sweden, compared to the first two games in group play:
"Coming out and facing North Korea in the first game we didn't know what to expect. Same thing with Colombia and they did a great job of hanging with us the full game. It brings more confidence to people knowing we have faced Sweden. We know what to expect but at the end of the day being at a World Cup is a different animal."

U.S. defender STEPHANIE COX

On the fan support for the tournament and for the Women's National Team:
"It's awesome to see all the support and attention women's soccer is getting. There are so many American fans that come out to the games, it's unbelievable. After the wins, going around the stadium feels like you're in your hometown with all the fans. I'm excited for women's soccer and what this tournament means."

U.S. forward ABBY WAMBACH

On Sweden:
"They are one of the strongest teams in the tournament and it's unfortunate that we both get paired in the same group. We know this game is not going to be easy. We believe it is going to be a hard-fought game and the best team will be left standing."

On if Sweden has a lot of similarities to the U.S.:
"I think that as a team we match up well with them. It's going to be not just an individual battle, but it will be a tactical battle and a coaching battle. I do think that there are going to be changes from us or them to try to capitalize where the spacing is and where the weaknesses are from the opponent."

On respecting every opponent:
"We have to respect every opponent. I think that's going to go a long way in this tournament. There are so many good teams that can and will beat another team, even if they are better than you, even if they are worse than you, it doesn't matter. Whoever is playing the best soccer that day is going to win that game. I think that is something this team has really understood, really learned."
USA vs. SWEDEN IS REMATCH OF FIRST GAME OF 2011: The USA and Sweden will meet for the second time in 2011 after opening the year against each other at the Four Nations Tournament in China on Jan. 21. Carli Lloyd scored early in the match on a header off a corner before Sweden came back to tie it in the 16th, also off a corner kick, and then got the winning goal on a scramble in the U.S. penalty area in the 61st. Interestingly, both of Sweden's goal scorers from that match did not make their Women's World Cup squad. The USA played without both Hope Solo and Abby Wambach, both of whom were returning from injuries last January. Sweden played without its top attacker, Lotta Schelin, who was in France with her club.

Match: U.S. Women's National Team vs. Sweden
Date: Jan. 21, 2011
Competition: 2011 Four Nations Tournament
Venue: Yongchuan Sports Centre Stadium; Chongqing, China
Attendance: 10,000
Weather: Cold, haze – 40 degrees
Scoring Summary: 1 2 F
USA 1 0 1
SWE 1 1 2
USA – Carli Lloyd (Lauren Cheney) 11th minute
SWE – Stina Segerström (Therese Sjögran) 16
SWE – Kosovare Asllani (Lina Nilsson) 61
Lineups:
USA: 18-Nicole Barnhart; 2-Heather Mitts, 6-Amy LePeilbet, 3-Christie Rampone (capt.), 19-Rachel Buehler; 9-Heather O'Reilly (26-Sydney Leroux, 86), 7-Shannon Boxx (4-Yael Averbuch, 46), 10-Carli Lloyd (16-Lori Lindsey, 46), 15-Megan Rapinoe (11-Tobin Heath, 71); 12-Lauren Cheney, 8-Amy Rodriguez (13-Alex Morgan, 72)
Subs not used: 14-Stephanie Cox, 21-Kelley O'Hara, 22-Becky Sauerbrunn, 24-Ashlyn Harris
Head Coach: Pia Sundhage
SWE
: 1-Hedvig Lindahl; 13-Lina Nilsson, 2-Charlotte Rohlin (capt.), 3-Stina Segerström, 4-Annica Svensson; 10-Kosovare Asllani (19-Johanna Almgren, 61), 17-Lisa Dahlkvist (18-Louise Fors, 78), 16-Linda Forsberg (6-Linda Sembrant, 81), 15-
Therese Sjögran
; 9-Antonia Göransson (5-Marie Hammarström, 62), 14-Josefine Öqvist (8-Madelaine Edlund, 73)
Subs not used: 12-Kristin Hammarström, 20-Johanna Frisk, 31-Tilda Heimerson
Head Coach: Thomas Dennerby
Statistical Summary: USA / SWE
Shots: 7 / 12
Shots on Goal: 4 / 8
Saves: 6 / 2
Corner Kicks: 6 / 9
Fouls: 6 / 9
Offside: 3 / 6
OPPONENT CAPSULE: Sweden
Current FIFA World Ranking: 5
USA All-time record vs. Sweden: 18-4-7
Last Meeting vs. USA: Jan. 21, 2011 (a 2-1 Sweden win at the Four Nations Tournament in China)
Head Coach: Thomas Dennerby
Key Players: M Therese Sjogran, G Hedvig Lindahl, D Sara Larsson, M Caroline Seger, D Charlotte Rohlin, F Lotta Schelin, F Jessica Landstrom

SWEDEN Quick Hits:
Sweden is one of seven countries that has qualified for every FIFA Women's World Cup.
Sweden's captain Caroline Seger is suspended for the match due to yellow cards picked up in each of the first two games.
Sweden's best-ever finish was in 2003 when it fell 2-1 in overtime to Germany in the Women's World Cup final.
In European qualifying Group 8, the Swedes were never in danger of missing out on the top spot in the group, waltzing past the Czech Republic, Belgium, Wales and Azerbaijan.
Sweden's playoff was against Denmark. Goals from Linda Forsberg and Lotta Schelin gave Sweden the first leg 2-1 and set the stage for a remarkable second leg. It was a tense affair that went to extra time, but defender Charlotte Rohlin's goals (73rd and 94th minutes) eventually secured a 4-3 aggregate victory for Sweden.
Sweden star Lotta Schelin was a key player for French club Olympique Lyon's run to the 2011 European title.
Schelin and Landstrom, who are both a towering 5-foot-10, give Sweden the tallest front line in the tournament. Schelin (11) and Landstrom (16) have combined for 27 international goals all-time for their country.
Six players on Sweden's roster play club soccer outside of their country. Two are in the U.S. with Caroline Seger plying her trade with the Western New York Flash along with U.S. forward Alex Morgan and Therese Sjogran playing for Sky Blue FC with Heather O'Reilly and Tobin Heath.
Three players play in Germany with defender Sara Thunebro and forward Jessica Landstrom on the books at FFC Frankfurt, where they played last season with U.S. defender Ali Krieger, and young star Antonia Goransson playing with Hamburg.
Therese Sjogran is Sweden's most capped player with 160 games played. She has scored 11 career goals.
Forward Josefine Oqvist is the top scorer on Sweden's World Cup team having found the net 17 times, including two goals against the USA at the 2004 Algarve Cup.

SWEDEN WWC ROSTER
GOALKEEPERS (3): 1-Hedvig Lindahl (Kristianstad), 12-Kristin Hammarstrom (Kopparbergs/Gothenburg), 21-Sofia Lundgren (Linkoping)
DEFENDERS (6): 2-Charlotte Rohlin (Linkoping), 3-Linda Sembrant (Kopparbergs/Gothenburg), 4-Annica Svensson (Tyreso), 6-Sara Thunebro (FFC Frankfurt, Germany), 7-Sara Larsson (KIF Orebro), 13-Lina Nilsson (Malmo)
MIDFIELDERS (8): 5-Caroline Seger (Western New York Flash), 10-Sofia Jakobsson (Umea), 11-Antonia Goransson (Hamburg), 15-Therese Sjogran (Sky Blue FC), 16-Linda Forsberg (Malmo), 17-Lisa Dahlkvist (Kopparbergs/Gothenburg), 18-Nilla Fischer (Malmo), 20-Marie Hammarstrom (KIF Orebro)
FORWARDS (4): 8-Lotta Schelin (Lyon), 9-Jessica Landstrom (FFC Frankfurt, Germany), 14-Josefine Oqvist (Tyreso), 19-Madelaine Edlund (Tyreso)