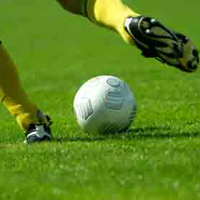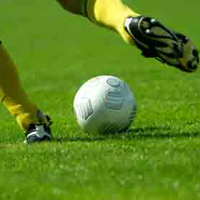 Juventus F. C. and Sporting Clube de Portugal have officially announced their match rosters for the July 23 game at Toronto's BMO Field.
Making the trip for Juventus for the Herbalife World Football Challenge will be: Andrea Barzagli,Leonardo Bonucci, Gianluigi Buffon, Giorgio Chiellini, Paolo De Ceglie, Elio De Silvestro, Alessandro Del Piero, Manuel Giandonato, Zdeněk Grygera, Ciro Immobile, Milos Krasic, Stephan Lichtsteiner, Alexander Manninger, Claudio Marchisio, Luca Marrone, Jorge Andres Martinez, Claudio Matri, Marco Motta, Cristian Pasquato, Michele Pazienza, Simone Pepe, Andrea Pirlo, Fabio Quagliarella, Fredrik Sorensen, Marco Storari, Luca Toni and Reto Ziegler.
For the Juventus game, Sporting Clube de Portugal's roster will feature: Rui Patrício, Daniel Carriço, Anderson Polga, Evaldo Fabiano, Marat Izmailov, Tiago Ferreira, Yannick Djalo, Helder Postiga, André Santos, João Pereira, Victor Golas, Bruno Pereirinha, Stijn Schaars, Andre Martins, Ricky Van Wolfswinkel, Atila Turan, Fabian Rinaudo, Ogucci Onyewu, Marcelo Boeck, Luis Aguiar Burgos, Diego Rubio, Valeri Bojinov, Ricardo Esgaio, Jose Lopes and Edgar Ie.
As part of the 2011 Herbalife World Football Challenge, Juventus will battle Sporting Clube de Portugal in this exciting international Challenge at BMO Field on July 23, 7:00P.M.
The Herbalife World Football Challenge is a tournament which runs from July 13th to August 6th and involves five MLS Teams and European giants Manchester United, Real Madrid, FC Barcelona, Manchester City as well as famed Mexican clubs Chivas de Guadalajara and Clube America in cities across Canada and the United States.