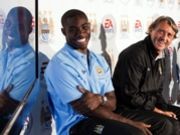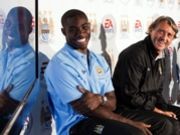 South Africa Continues To Face Challenges One Year After FIFA World Cup
Published July 25, 2011
Most of the 10 stadiums constructed for the World Cup stand empty
South Africa one year after hosting the FIFA men's World Cup is "a similar country, still struggling with inequality and a fragile infrastructure," according to the N.Y. TIMES MAGAZINE's Eve Fairbanks, who writes under the header "Overtime In Soccer City: South Africans Believed The World Cup Would Bump Their Country Into The First World. So Did It?" Many South Africans "imagined that hosting the tournament would create big, visible benefits, turning the country decidedly, glamorously first world . nearly overnight." But in a recent poll, 70% of South Africans said that they "now believe the World Cup actually brought the country economic disadvantages." The 10 host stadiums "are particular sources of dispute," as they "mostly stand empty, already monuments." Yet Fairbanks writes "something lingers: a sense of pride, even of nationhood." In the same poll "in which they lamented the World Cup's economic disappointments, 78 percent of the respondents said they thought South Africa derived 'social cohesion' from hosting it" (N.Y. TIMES MAGAZINE, 7/24 issue).
Source: sportsbusiness.com
MLS Commissioner Don Garber targets TV ratings boost
Monday, July 25, 2011
Major League Soccer (MLS) commissioner Don Garber has highlighted the challenge of generating larger audiences on TV as a key priority for the North American competition.
With online interest in MLS on the rise, Fox Soccer Channel is rebranding as Fox Soccer next month and bundling packages to encourage consumption across a range of platforms. Garber, though, is keen for the League not to lose focus on TV audience ratings. "In any business, you always can do better," the MLS commissioner told The Star-Ledger.
"We're seeing challenges on television," he said. "While our ratings have grown on ESPN and Fox this year they're not as large as we'd like them to be. We're seeing a smaller group of people watching MLS games than watch soccer overall on television. We're trying to figure that out. Is there too much soccer on? Is it scheduled improperly? Are people 'soccered-out,' playing and then giving them the opportunity to go and then watch again and again and again? We're working hard to grow our television ratings."
Garber also said that he would like to see League's revenues "grow faster…whether that's moving up our average ticket prices or getting better with our season ticket sales or growing the amount of money we get from sponsors – though, overall we feel pretty good commercially".
Source: SoccerEx Business Daily
Mohamed Bin Hammam pledges to fight FIFA life ban
Monday, July 25, 2011
Mohamed bin Hammam, the former FIFA presidential candidate, has insisted he will fight his life ban from football after labelling the decision by the game's global governing body as an act of "revenge".
FIFA imposed the ban on Saturday after its Ethics Committee found the suspended Asian Football Confederation president guilty of bribery in his campaign to replace Sepp Blatter at the helm of world football's governing body. Bin Hammam, who did not attend the hearing, denies the allegations and plans to clear his name by launching several appeals, including at the Court of Arbitration for Sport (CAS).
"The ban for life, that shows how much these people are angry, how much they are full of revenge," Bin Hammam (pictured) told the BBC's Sportsweek radio programme. "The first step for me is the appeals committee of FIFA which is another kangaroo court. Then after that when we go to CAS things are going to be much improved. At that time I think FIFA will not have the full stage themselves. Then I should go to the civil courts in Switzerland where we have full confidence to make the necessary justice."
According to The Associated Press, Bin Hammam also claimed that FIFA had not yet outlined the charges against him. "We wrote to FIFA about 10 days back asking them what the accusations (are) against Bin Hammam because so far there are no accusations known to us," he said. "Surprisingly, after some days, maybe one or two days before the trial, FIFA wrote back to my lawyers, telling them you will know the accusations on the 22nd (July). From that we knew that FIFA has already taken (the decision), they just wanted the platform to announce it."
Source: SoccerEx Business Daily
YouTube expands football coverage with German Super Cup
Monday, July 25, 2011
YouTube streamed live coverage of this season's German Super Cup, which took place on Saturday.
The Google-owned video-sharing website took another step towards becoming a significant player in sports broadcasting with the game aired online in India, Japan, Great Britain, Ireland and the USA. The match was also broadcast on TV in more than 170 countries across the globe.
The German Super Cup was the second major football event to be aired on YouTube this summer following the Copa America, which was aired in its entirety and concluded on Sunday with Uruguay beating Paraguay 3-0 in the final. YouTube is also a broadcast partner of the Indian Premier League, the hugely popular Twenty20 cricket tournament.
In the annual German Super Cup itself, Schalke 04 picked up the first silverware of the season by beating Borussia Dortmund 4-3 on penalties. Schalke goalkeeper Ralf Fahrmann was the hero as he saved two penalties after a goalless draw in normal time.
Source: SoccerEx Business Daily
Brazilian Football Confederation chief attacks FA
Monday, July 25, 2011
Ricardo Teixeira, the president of the Brazilian Football Confederation (CBF), has hit out at the Football Association (FA) in England in an astonishing verbal attack.
Teixeira used a magazine interview in his homeland to reveal his anger at Lord Triesman's allegations that he had asked for bribes during the World Cup 2014 bidding process. Brazil is slated stage the 2014 World Cup, but Teixeira claimed that his country had become the target of a campaign to shift the tournament.
"The islanders (Britain) are the pirates of the world," Teixeira told Revista Paui, according to ESPN. "It's all rubbish…these English people are annoyed because they lost (the 2018 World Cup tender to Russia). "Triesman had to explain in court how he spent US$50 million, $15 million of which was Government funds, on England's bid. It's a ridiculous sum…we spent only $1 million and we won."
Teixeira was also quoted as saying: "The BBC is a state organisation. It is of interest to the British Government to annul Russia's selection (for the 2018 World Cup) and to pull Brazil from its place because they think they can substitute us at the last minute. It's all orchestrated."
Source: SoccerEx Business Daily
ManU-Fire Match Sets Several Soccer Attendance Records In Chicago
This past weekend featured a slate of four Herbalife World Football Challenge matches throughout the U.S. and Canada, led by the Manchester United-MLS Fire game on Saturday at Soldier Field, which drew a sellout crowd of 61,308. The attendance was "the largest ever to witness a Fire game and the most to view international soccer since new Soldier Field opened" in '03. ManU defeated the Fire 3-1 (CHICAGO TRIBUNE, 7/24).
A crowd of 57,305 attended Saturday's Real Madrid-MLS Philadelphia Union match at Lincoln Financial Field. Real Madrid bested the Union 2-1 (PHILADELPHIA INQUIRER, 7/24).
A crowd of 24,897 attended Sunday's Manchester City-MLS Galaxy match at The Home Depot Center in Carson, Calif. Manchester City defeated the Galaxy on penalty kicks after regulation ended in a 1-1 tie (L.A. TIMES, 7/25).
A "rain-soaked crowd" of 10,028 attended Saturday's Sporting Club Portugal-Juventus match at BMO Field in Toronto. Sporting defeated Juventus 2-1 (CP, 7/23).
Source: sportsbusinessdaily.com
Adidas has announced that the official soccer ball for the '12 London Olympics will be called "The Albert," which was the winning submittion from a public poll. The word "ball" is a "cockney rhyming slang" term for iconic London venue Albert Hall (MARKETINGMAGAZINE.co.uk, 7/25).
Source: sportsbusinessdaily.com
ASEAN countries "serious" about 2030 FIFA World Cup bid
Tuesday, July 19, 2011
The 10 ASEAN member countries are "serious" about a bid to co-host the 2030 FIFA World Cup, according to a leading Indonesian politician.
The group of Southeast Asian nations will meet later today to discuss a strategy for a tilt at the 2030 tournament, with the possibility of introducing a unified travel visa for the competition set to be discussed, according to The Jakarta Post. The visa would be offered to people from non-ASEAN countries and would be a crucial step in persuading FIFA that the region could stage its showpiece tournament.
"We are serious with our plan to bid for hosting the 2030 World Cup. We will take the necessary steps, including pooling our resources and engaging the football association as a respective member for that goal," said Indonesian Foreign Ministry Director General for ASEAN Co-operation, Djauhari Oratmangun. "The single visa for non-ASEAN members will boost visitors and the tourism industry." However, Indonesian Foreign Minister Marty Natalegawa has admitted there could be hurdles to overcome, saying: "We have to consider the laws and rules of each country."
Most ASEAN countries have been issuing free visas for visitors from other member countries since 2005. Of Indonesia, Malaysia, Thailand, the Philippines, Brunei Darussalam, Singapore, Vietnam, Laos, Myanmar and Cambodia, only the last three have yet to implement the visa-free policy. Indonesia lodged an unsuccessful bid to host the 2022 World Cup, with FIFA rejecting the tender due to a lack of government support in March 2010.
Source: SoccerEx Business Daily
Manchester City enters virtual world with innovative EA Sports partnership
Tuesday, July 19, 2011
Barclays Premier League club Manchester City has linked up with global sports video game company Electronic Arts (EA) in an innovative move into the virtual content market.
City announced the deal at a press event (pictured) on a visit to EA's campus in British Columbia, Canada, during the club's pre-season tour of North America. The partnership will see dedicated team-focused virtual content distributed through the club and the digital channels of the EA Sports division, including match simulations prior to the fixtures and unique visuals of the City stars in action.
Having captured 360 degree 3D head scan shots of the entire first team squad, EA Sports has, for the first time, recreated authentic representations of the players to be featured in the UK release of the FIFA12 game on September 30. According to the club, EA Sports will also be investing in dedicated experiential gaming areas around City's Etihad Stadium. "The reputation of EA Sports is unparalleled, both within the video game industry and around the world," said the club's chief brand and commercial officer, Ian Cafferky.
"The fact that a company of EA's calibre has joined our stable of valued partners shows a clear indication of the club's growth and appeal to a global audience," Cafferky continued. Nick Harford, football business lead at EA Sports, added: "Through this agreement, EA Sports will invest in the creation of bespoke content and experiences that bring Manchester City fans across the globe closer to the team they love." City won the FA Cup last season by beating Stoke City in the final and will play in the UEFA Champions League for the first time this coming season.
Source: sportsbusinessdaily.com
Adidas extends Argentina kit partnership
Tuesday, July 19, 2011
German sportswear giant Adidas has extended its commercial partnership with the Argentine Football Association (AFA) through to December 2022.
Adidas, which first linked up with the AFA on the global stage at the 1974 FIFA World Cup in West Germany, will continue to provide the official kit for the Argentina national football team. Le Coq Sportif supplied Argentina's kit for a spell in the 1980s while Reebok was the national team's partner from 1999-2001.
"We are very proud and excited to announce the extension of our successful partnership with the Argentine Football Association," said Adidas CEO Herbert Hainer. "We are very much looking forward to continuing our successful partnership and to supporting the AFA in their preparations for the 2014 FIFA World Cup in Brazil and beyond." AFA president Julio Grondona added: "We appreciate the continuity and the confidence of Adidas. It contributes to building an unbreakable bond with the AFA."
Grondona continued: "This agreement fully satisfies the AFA and brings important values to continue to develop football in Argentina. The AFA is committed and will continue wearing the shirt with pride all around the world." Adidas is already the official sponsor, supplier and licensee of the World Cup and kitted out 12 teams at last year's World Cup in South Africa, including Spain and host nation South Africa. In Latin America, Adidas sponsors the national federations of Colombia, Mexico, Paraguay and Venezuela as well as Argentina.
Source: sportsbusinessdaily.com
MLS Attendance Up 6.3% To Date; Whitecaps, Timbers Continue Strong Debut Seasons
Published July 19, 2011
MLS clubs are averaging 17,526 fans per game this season to date, up 6.3% from the same period last year. The Sounders continue to lead all teams by a wide margin with 37,189 fans per game, up 2.9% at CenturyLink Field. The expansion Whitecaps and Timbers rank third and fifth, respectively, in league attendance. Sporting KC is benefiting from a move to the new Livestrong Sporting Park, with attendance up 81% to date. The Red Bulls, FC Dallas and Earthquakes also are seeing double-digit percentage increases. The Crew continue to see the sharpest drop in MLS, down 22.7% this season in Columbus. Listed below is club-by-club attendance for MLS through July 18, with comparisons to the same period last year (THE DAILY).
MLS ATTENDANCE THROUGH JULY 18
HOME TEAM GMS TOTAL AVG. % CAP. PREV. % +/- GMS ('10)
Sounders 11 409,077 37,189 104.8% 36,140 2.9% 9
Galaxy 10 226,411 22,641 83.9% 20,687 9.4% 7
Whitecaps 9 180,068 20,008 95.3% n/a n/a n/a
Toronto FC 11 218,637 19,876 99.4% 20,588 -3.5% 8
Timbers 10 186,270 18,627 100.0% n/a n/a n/a
Red Bulls 10 183,099 18,310 73.2% 16,277 12.5% 8
Union* 9 163,590 18,177 98.3% 22,619 -19.6% 5
Sporting KC** 5 90,535 18,107 98.1% 10,006 81.0% 8
Dynamo 11 185,918 16,902 52.8% 16,003 5.6% 9
Real Salt Lake 10 162,325 16,233 80.3% 16,277 -0.3% 8
DC United 9 141,267 15,696 33.4% 14,949 5.0% 9
Chivas USA 11 162,089 14,735 54.6% 14,451 2.0% 7
Rapids 10 145,324 14,532 80.4% 13,589 6.9% 7
Fire 9 128,630 14,292 71.5% 14,778 -3.3% 7
FC Dallas 12 158,888 13,241 64.6% 11,231 17.9% 8
Earthquakes*** 10 130,096 13,010 90.0% 9,515 36.7% 7
Revolution 10 121,486 12,149 60.7% 11,797 3.0% 8
Crew 10 108,455 10,846 53.8% 14,028 -22.7% 9
MLS Totals 177 3,102,165 17,526 74.0% 16,482 6.3% 124
NOTES: Teams can exceed 100% capacity because of standing-room-only ticket sales. All attendance figures are based on totals posted immediately following games. It may not reflect any subsequent adjustments made by teams or the league. * = The Union played their first two games at Lincoln Financial Field last season before moving into PPL Park. ** = Sporting KC moved to Livestrong Sporting Park this season, having relocated from CommunityAmerica Ballpark after the '10 season. *** = Includes a designated Earthquakes home game against the Red Bulls played at Stanford Stadium in July.
Source: sportsbusiness.com
Women's World Cup Final On ESPN Marks Sixth-Best U.S. Soccer Audience Ever
Published July 19, 2011
ESPN earned a 7.4 U.S. rating and 13.5 million viewers for the Japan-U.S. FIFA Women's World Cup Final on Sunday, marking the sixth most-viewed soccer telecasts ever in the U.S. The telecast also marks the highest-rated and most-viewed soccer telecast ever on ESPN, beating out last year's U.S.-Algeria men's World Cup match (6.2 million viewers), and also marks the second most-viewed daytime telecast ever on cable TV, behind only last year's TCU-Wisconsin Rose Bowl, which averaged 20.6 million viewers. Japan-U.S. also delivered 548,000 viewers on ESPN3.com, marking the broadband channel's best audience ever for a women's sporting event and eighth-best audience among all events (ESPN). Denver Post columnist Woody Paige said, "You're talking about the equivalent of major professional postseason ratings in our big sports over here" ("Around The Horn," ESPN, 7/18).
MOST-VIEWED SOCCER MATCHES ALL-TIME IN THE U.S.
DATE MATCH NET RATING VIEWERS (000)
7/10/99 Women's World Cup Final: U.S.-China ABC 11.4 17,975
7/11/10 World Cup Final: Spain-Netherlands ABC 8.4 15,905
6/26/10 World Cup Round of 16: U.S.-Ghana ABC 8.5 15,193
7/17/94 World Cup Final: Brazil-Italy ABC 9.5 14,510
7/4/94 World Cup Round of 16: Brazil-U.S. ABC 9.3 13,694
7/17/11 Women's World Cup Final: Japan-U.S. ESPN 7.4 13,458
7/9/06 World Cup Final: Italy-France ABC 7.0 11,961
FAIR AND BALANCED: In N.Y., Richard Sandomir writes it was "refreshing" during Japan-U.S. to hear ESPN announcers Ian Darke and Julie Foudy "play it nearly down the middle, offering praise for the Japanese players and providing personal tidbits about them, as if they were, well, American." ESPN "did a better job of humanizing the players" than ABC did when it broadcast the '99 U.S.-China final. However, Darke was "condescending, evoking stereotypes, when he called one player 'the tricky little Maruyama.'" Meanwhile, there were "moments when one could sense Darke and Foudy were rooting for the United States," but they were "not openly rooting." The announcers "repeatedly chastised the United States team for its multiple failures to convert scoring opportunities, especially during the first half" (N.Y. TIMES, 7/19). On Long Island, Neil Best writes ESPN "deserves credit for its thorough coverage, and for keeping the American flag-waving to a relative minimum." Foudy "did not hide that she was pulling for the United States," but she and Darke for the most part "struck a balance between objectivity and the understanding they were speaking to an American audience" (NEWSDAY, 7/19).
BACK TO REALITY: In DC, Deron Snyder notes the U.S. team's "thrilling performance" during the tournament was a "big hit at home, generating huge TV ratings and saturation coverage in print, cyberspace and broadcast reports." But "unfortunately for diehards, it won't result in a dramatic reshuffling of our pro sports preferences." Soccer "will still trail baseball, football, basketball and hockey, and women's pro soccer will still struggle to be viable" (WASHINGTON TIMES, 7/19). In St. Louis, Brian Burwell writes the ratings "say as much about the patriotic habits of American sports fans as they say about their appetite for world-class soccer" (ST. LOUIS POST-DISPATCH, 7/19). The AP's Jim Litke writes under the header, "Soccer Boom? No. Big Step Forward? Maybe." Traffic on social media during Japan-U.S. was "eye-popping, . generating at its peak more tweets-per-second than either Britain's royal wedding or the announcement of Osama Bin Laden's death." The U.S. team also will be "on the late-night and early-morning TV circuit this week." But Litke writes there is "no need to waste time wondering whether soccer will ever be as popular on these shores as the big three of football, baseball and basketball." Litke: "It won't, for the next decade at least" (AP, 7/19).
FINDING THEIR FOOTING: In Ft. Worth, Mac Engel wrote one "undeniable truth" that has emerged is that "after sinking hundreds of millions of dollars into women's sports and forcing the revenue-sucking Title IX down a nation's throats . there is an audience for women's sports." Engel: "The women who play and coach these sports should not necessarily just be happy with the status quo, and they should all be proud they have been part of a multi-generational movement that has established a tiny piece of footing that previously was likely thought as impossible" (STAR-TELEGRAM.com, 7/18). L.A. Times columnist Bill Plaschke said of the ratings Japan-U.S., "It's amazing how women's sports how far it's come in this country" ("Around The Horn," ESPN, 7/18).
Source: sportsbusinessdaily.com
World Cup Loss May Have Cost U.S. Players US$10M In Endorsements
Published July 19, 2011
Will U.S. World Cup loss cost Wambach (l), Solo big marketing opportunities?
The U.S. women's soccer team "might have just left $10 million in endorsements on the table after Sunday's shocking loss to Japan" in the FIFA Women's World Cup Final, according to Rich Thomaselli of AD AGE. U.S. F Abby Wambach and G Hope Solo were "likely the biggest endorsement losers." Both players "were looking at $3 million to $4 million a year in marketing deals — a modest sum predicted by sports marketing experts but still a decent amount for a sport that has had trouble sustaining roots with the American public." The experts said that another $2M "could collectively be brought in by remainder of the team." Baker Street Advertising Exec VP & Exec Creative Dir Bob Dorfman said, "The defeat cost the U.S. women some heavy endorsement dollars, but I don't think it's a total loss. The final was an epic match, it likely drew a huge audience, and it made household names of Wambach, Solo and (Alex) Morgan" (ADAGE.com, 7/18). Dorfman added that Sunday's loss "makes it a bit tougher for the players to move up in the world of sports marketing deals." Dorfman: "I heard there were some marketers who were planning on using them but decided not to because of the loss. Everyone loves winners" (USA TODAY, 7/19).
RESIDUAL EFFECTS: In L.A., David Wharton writes the Women's World Cup "provided enough drama to boost the Q score of the two biggest personalities" on the U.S. roster: Wambach and Solo. Wambach "developed into a fiery leader," as television shots of Wambach "encouraging her teammates, hollering, veins popping out, confirmed her role on the national squad." Solo came into the tournament "recognized as the world's top goalkeeper but won a new legion of fans with a dramatic turnaround against Brazil" in the quarterfinals (L.A. TIMES, 7/19). In Miami, Michelle Kaufman writes Solo "became a household name over the past few weeks." She went "from 10,000 Twitter followers to nearly 200,000." She and Wambach "are scheduled to appear on 'Late Show With David Letterman' on Tuesday night" (MIAMI HERALD, 7/19). Solo also appears on the cover of this week's Sports Illustrated (THE DAILY). Solo appeared on ESPN's "SportsCenter" this morning and was asked what her plans were for the immediate future. She said, "I still have a World Cup to win … and it's not like I have time for all this entertainment, crazy rock star status buzz because … there's so much going on in my professional career." Maksim Chmerkovskiy, a member of the "Dancing With The Stars" cast, has campaigned for Solo to be a contestant on the show. Solo said, "He's crazy. First off, I can't dance. Secondly, I can barely walk in high heels. He would have quite a challenge if he got his hands on me, I can assure. Plus, two fiery personalities, we might be going at it" ("SportsCenter," ESPN, 7/19).
RAUCOUS RECEPTION: The U.S. team today made appearances on all three network morning shows following their World Cup run. Wambach said, "The bitter part is obviously not winning and not bringing home a Cup for our country. The sweet part is the reception that we've gotten all across this nation. We got back here to Times Square yesterday, couldn't believe the crowds. It was amazing and honestly, as tough as it is to lose, it's making us all feel a little bit better just knowing how much this country supported us" ("GMA," ABC, 7/19). Solo said, "We showed America everything that they finally wanted to see in a final." NBC's Ann Curry added, "You should also take away from this a transcendent moment that you've created. . This was a victory for women's soccer" ("Today," NBC, 7/19). Wambach and F Lauren Cheney also appeared on CBS' "The Early Show" this morning (THE DAILY). USA TODAY's Aimee Berg notes the U.S. women's team bus "rolled into midtown Manhattan" yesterday to "supportive shouts from tourists and a sea of cellphone cameras." U.S. MF Heather O'Reilly: "I didn't expect to pull into Times Square and have this kind of reception" (USA TODAY, 7/19). Meanwhile, REUTERS' Alastair Himmer notes the Japan team received the "rock star treatment on Tuesday on their return from an astonishing World Cup triumph." The team arrived to a "media crush of around 300 reporters" (REUTERS, 7/19).
LITTLE IMPACT ON GROWTH OF GAME: CNBC's Darren Rovell said the U.S. team's performance during the World Cup "won't affect" the growth of women's soccer in the U.S. that much. Rovell: "This was more about — when you look at the ratings — the stakes and nationalism and less about the game of women's soccer. People were watching it because they knew there was a lot on the line, but not watching it because they loved soccer" ("OTL," ESPN, 7/18). CSNBayArea.com's Ray Ratto said, "We as a sporting culture are event-driven more than we are sport-driven, and this was an event." In a week, fans will not have members of the U.S. team "on their minds." Ratto: "They'll try to monetize them and market them, but no, the event is over. The moment was magic. The moment's over" ("Jim Rome Is Burning," ESPN, 7/18).
Canadian Soccer Association and Del Monte Canada Announce National Partnership
OTTAWA, 19 July 2011 – The Canadian Soccer Association and Del Monte Canada Inc. are pleased to announce their national partnership through to 2013. The agreement will see Del Monte become the official fruit snack for the association.
"This is a very exciting time to be involved with the Canadian Soccer Association", said Richard Parkinson, Director of Marketing for Del Monte Canada. "The Canadian National Teams are preparing for a crucial fall and winter season and garnering a lot of attention, especially just following the Women's National Team participation at the FIFA Women's World Cup Germany 2011T. We look forward to supporting the national teams as well as the nearly 850,000 grassroots players across the country."
As part of the agreement, Del Monte will become an associate level sponsor for the association, its national teams as well as the Nutrilite Active Start Soccer Fests. The festivals – an internationally recognized youth development program targeted at children under the age of eleven – is the largest national grass roots soccer program in the country, connecting hundreds of clubs and communities whose purpose is to introduce the sport of soccer through a fun-filled event for both children and their parents. Del Monte will have a presence at these festivals as well as provide product for its participants.
"We would like to welcome Del Monte to the Canadian Soccer Association and thank them for their commitment to the growth of soccer in this country," stated Peter Montopoli, General Secretary for the Canadian Soccer Association. He added that "it is the support of companies such as Del Monte and their recognition of the sport's importance to Canadians through the placement of the Canadian Soccer Association logo on up to 10 million products that will grow the brand of soccer in this country."
In addition, Del Monte Canada is proud to announce that it has signed world class athlete and Women's National Team captain Christine Sinclair as Del Monte Canada Athlete Representative.
"Christine Sinclair demonstrates, in her athletic and personal life, qualities such as hard work, leadership, team work and perseverance that make her such an inspiration for all Canadian youth", said Parkinson. "She is the perfect embodiment of a healthy and active lifestyle that is so important to Del Monte."
To celebrate this new partnership, Del Monte Canada is holding a sweepstake where consumers have a chance to win a soccer clinic for their club or school team with Sinclair. This promotion is already running in all Nutrilite Active Start Soccer Fests and will be hitting stores across the country in mid-August.
Del Monte Canada is committed to providing healthy, nutritious, natural foods that are convenient, easy to use and soccer provides an excellent platform to reach out to parents and support them in attaining and maintaining a healthy active lifestyle for their family. Parents want to know what is in their foods and they want real foods with real ingredients that they can pronounce. They are looking for convenient, easy, single serve items that are "school safe", from trusted brand names like Del Monte.