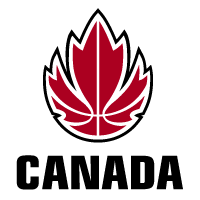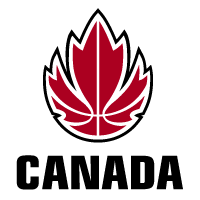 The Canadian Senior Men's National Team (SMNT) is currently in Phase 1 of its preparatory schedule leading up to the 2011 FIBA Americas Championship for Men in Mar Del Plata, Argentina.
The team wrapped up its first training camp, which began July 15, and ended this past weekend at Ryerson University in Toronto. The team has landed in Europe to partake on a European exhibition schedule to take on France, Italy and the Czech Republic, a trip that will last from July 24 – August 5.
They begin play in France on July 26 – 27, where they will play the French National Team in Pau and Toulouse. The SMNT will then travel to Italy to play Bulgaria on July 29 and Italy on July 30. The team will conclude their Phase 1 European Tour in the Czech Republic on August 3 – 4.
The roster in Europe is headlined by National Team veteran and New York Knicks' guard, Andy Rautins (Syracuse, NY). Rautins is coming off a knee injury that shortened his first NBA season, but is healthy and will represent Canada for the seventh straight year. Another long-time member of the program is Levon Kendall (Vancouver, BC), who has represented Canada since 2002 and is only six games away from playing his one-hundredth game for the red and white.
Following their tour across the Atlantic, the SMNT will return home to begin Phase 2. During Phase 2, the SMNT will play more exhibition contests, including a two-game series on August 13 and 14 against Belgium in the Jack Donohue International Classic (JDIC). The games will be held at Ryerson University in Toronto and McMaster University in Hamilton. Tickets for these events are only $10. For further information on the JDIC, please visit www.basketball.ca.
With the 2012 Olympic Games in London just a short year away, this year's FIBA Americas Championship for Men will be particularly intriguing because it is a chance for the SMNT to qualify for the Olympics. In order to qualify for the Olympics, Canada will need to finish in the top two at the 2011 FIBA Americas Championship.
Those teams who finish between third and fifth will play in the Olympic Qualifying Tournament with teams from other FIBA regions that will see the top three teams participate in London. The qualifying tournament is to take place from July 2-8 next year at a location yet to be decided.