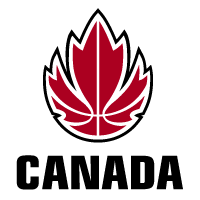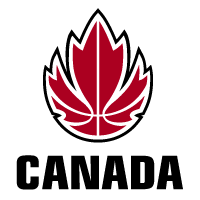 The Junior Women's National Team (JWNT) showed no signs of rust after a day-off as they beat Russia 66-50 in their opening game of the second round at the 2011 FIBA U19 World Championship for Women to move to 4-0.
"We played great in the first half – almost flawless," said Head Coach Rich Chambers. "Katherine Plouffe did a good job. Her role was guarding #4 (Ksenia Tikhonenko) and she was outstanding for us today."
Once again, the JWNT had a game plan on defense, which helped hold Russia to 38% (19/50) shooting from the field. Although the Canadians also shot 38% (23-61), their 40-28 rebounding advantage allowed them to shoot 11 more shots than their opponents. The JWNT also forced 23 Russian turnovers; while stealing the ball 19 times.
Leading the way defensively was the aforementioned Katherine Plouffe (Edmonton, AB), who grabbed a game-high 10 rebounds and added three steals. Nirra Fields (Lachine, QC) chipped in with seven rebounds; while Korissa Williams (Windsor, ON) and Michelle Plouffe (Edmonton, AB) added three steals each.
The offensive leader for not only Canada, but the entire tournament continues to be Fields, who scored a game-high 22 points. Michelle Plouffe scored 17, with all but two of them coming in the first half. Wumi Agunbiade (Pickering, ON) chipped in with nine points to round out the scoring leaders for the JWNT.
With the win, this summer's JWNT now holds the best record for any Canadian team at this point of any age-group at the FIBA World Championship ever, which is something Agunbiade is proud of.
"We struggled in the third but we came out with the win," said Agunbiade. "I'm very proud of all our players and the coaching staff for what we have accomplished thus far."
For the first time in the tournament, the JWNT trailed in the early going. However, two points by Fields, followed by a steal by Katherine Plouffe and a three-point play by sister, Michelle sparked a 14-1 scoring run, to end the first quarter, giving them an 18-8 lead.
The scoring continued into the second quarter, with the JWNT out-scoring Russia 26-6, taking a commanding 30 point lead at halftime. Fields and Michelle Plouffe combined for 31 points in the first half.
Russia made a charge in the third quarter, led by Yulia Polyanova, out-scoring the JWNT 30-14, cutting the lead to 14; however a low-scoring final quarter kept Russia at bay.
Chambers knew that there were some lapses for his team during the game, and will ensure he will prepare appropriately for the next game against Japan.
"Russia played harder and better than us in the third," said Chambers. "We stayed in halfcourt man too long in the third quarter. Russia is good team and we knew they'd hit some shots. We have confidence in all out players as we move onto the next game."