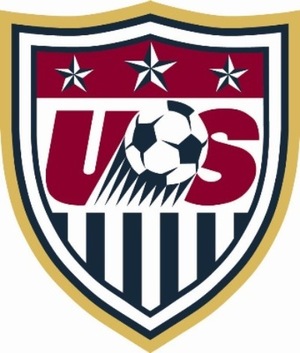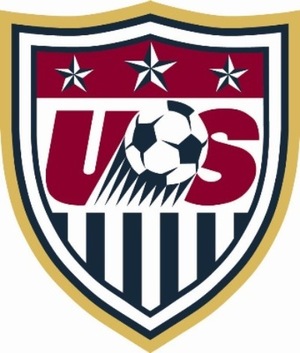 The U.S. Men's National Team plays the first leg of a domestic doubleheader when it faces Honduras on Oct. 8 at Sun Life Stadium. In their first visit to South Florida since 2004, the USA will take on their most familiar opponent from the last two years. Kickoff is set for 6 p.m. ET, and the match will be broadcast live on Fox Soccer and Univision. Fox Soccer also has as 30 minute pre-game show that starts at 5:30 p.m. Fans can also follow the match live on
ussoccer.com
's MatchTracker and Twitter @ussoccer.
U.S. ROSTER BY POSITION – Detailed Roster
GOALKEEPERS
(3): Bill Hamid (D.C.United), Tim Howard (Everton), Nick Rimando (Real Salt Lake)
DEFENDERS (7): Carlos Bocanegra (Rangers), Timmy Chandler (Nürnberg), Steve Cherundolo (Hannover 96), Oguchi Onyewu (Sporting Lisbon), Michael Orozco Fiscal (San Luis), Tim Ream (New York Red Bulls), Jonathan Spector (Birmingham City)
MIDFIELDERS (7): Kyle Beckerman (Real Salt Lake), Michael Bradley (Chievo Verona), Clint Dempsey (Fulham), Maurice Edu (Rangers), Jeff Larentowicz (Colorado Rapids), Brek Shea (FC Dallas), Danny Williams (Hoffenheim)
FORWARDS (5): Juan Agudelo (New York Red Bulls), Jozy Altidore (AZ Alkmaar), DaMarcus Beasley (Puebla), Edson Buddle (FC Ingolstadt), Teal Bunbury (Sporting Kansas City)
ROSTER NOTES
-Edson Buddle replaced Landon Donovan on the roster, joining the team Oct. 4 in Ft. Lauderdale. Juan Agudelo and Tim Ream arrived the next day following their 2-0 win against the LA Galaxy, while Nick Rimando flies to Florida on Friday after Real Salt Lake plays Vancouver.
– A total of 12 players on the roster play professionally in Europe, while two more play in Mexico. Eight play in MLS.
– Head Coach Jurgen Klinsmann has called nineteen of the players on the squad into at least one MNT camp. The neophytes: Oguchi Onyewu, Nick Rimando and Danny Williams.
– Williams certified his U.S. citizenship and obtained a passport Sept. 30 in Frankfurt, confirming his eligibility to play for the United States.
– Carlos Bocanegra is the leading capwinner on the U.S. roster with 96 appearances. DaMarcus Beasley is next in line with 93 caps.
– Williams and Bill Hamid are the only two players on the roster who can earn their first cap.
– Two players on the roster have started all three matches since Klinsmann began: Bocanegra and Tim Howard. Brek Shea has started two and entered as a sub once (against Mexico), while Agudelo has come on as a substitute in all three.
– Dempsey leads all U.S. scorers with 22 career goals. Bocanegra is next with 12.
– Three teams each contribute two players to the U.S. roster. Agudelo and Ream join from the Red Bulls, Bocanegra and Maurice Edu come from Rangers, and Kyle Beckerman and Rimando hail from Real Salt Lake.
– Beckerman and Rimando were also teammates on the Miami Fusion in 2000-01.
– Jozy Altidore has scored seven goals in all competitions for AZ Alkmaar, including two in the Europa League. Buddle has five goals in 10 matches for FC Ingolstadt.
– Michael Bradley returns after being excused from the last camp to sort out his club situation. Bradley has started the last two matches for Chievo Verona, collecting an assist on one goal and helping set up the other in the 2-1 win against Genoa last weekend.
– Agudelo became the first alumnus of the U.S. Soccer Development Academy to play and score for the full team when he tallied the game-winner on Nov. 17, 2010, against South Africa.
– Beasley, Beckerman and Onyewu were inaugural members of the U-17 Residency Program in Bradenton. The class of 1999 finished fourth at the 1999 FIFA U-17 World Cup in New Zealand.
IN THE RECORD BOOKS
– Clint Dempsey is the USA's fifth all-time scoring leader with 22 goals.
– Carlos Bocanegra has 12 career goals, one shy of the record for a U.S. defender currently held by Marcelo Balboa.
– Bocanegra is just four games shy of reaching 100 caps.
– Tim Howard is moving up the goalkeeper record charts, and with 36 wins he is third all-time and one behind Tony Meola. With 24 shutouts he is tied with Brad Friedel in third place.
IN FLORIDA
– The U.S. holds a lifetime record of 15-3-9 in the state of Florida.
– The team has played 25 times in this state in the last two decades.
– In Miami, the U.S. is 3-10-4. The last victory in the city came July 26, 2003, a 3-2 victory against Costa Rica in the third place match of the 2003 Gold Cup at the Orange Bowl.
– The U.S. is making its first visit to Sun Life Stadium since Feb. 21, 1998, a 2-0 loss to the Netherlands.
– Overall, the team is 0-4-1 in this building.
USA-HONDURAS SERIES
– The U.S. holds an 11-3-3 lifetime record against Honduras in a series dating back to 1965.
– The U.S. has an 8-2-2 record vs. the _Catrachos_ on home soil. The visitors won the last meeting, a 3-1 win on Jan. 23, 2010, at The Home Depot Center.
– The teams have faced each other five times since 2009, the U.S. collecting a 4-1-0 record. Four of those matches came in official competition, all won by the United States.
– Bocanegra and Onyewu are the only players on the U.S. roster with goals against Honduras, and both important game-winners. In Chicago, Bocanegra's header handed the U.S. a 2-1 win on June 6, 2009 <http://listmanager.ussoccer.com/t/17049/3090411/2743/0/>in a final round qualifying match for the 2010 World Cup. Four years earlier, Onyewu made his first goal for the United States count as he scored in the 92nd minute to lift the U.S. to a 2-1 win in the semifinal <http://listmanager.ussoccer.com/t/17049/3090411/2744/0/>of the 2005 CONCACAF Gold Cup.
LAST TIME: The U.S. Men's National Team's last match was a 1-0 defeat against a young and talented Belgium squad at King Baudouin Stadium. <http://listmanager.ussoccer.com/t/17049/3090411/2430/0/>Head coach Jurgen Klinsmann made three changes to the side that lost to Costa Rica on Sept. 2,
<http://listmanager.ussoccer.com/t/17049/3090411/2420/0/> bringing on Clint Dempsey for Landon Donovan, who remained in the States, while Clarence Goodson and Steve Cherundolo replaced Michael Orozco Fiscal and Edgar Castillo on the backline. The 4-3-3 formation led to the U.S. controlling the game in the first 20 minutes, before Belgium began to exert control as the half wore on. Nicolas Lombaerts' volley in the 55th minute turned the tide in the hosts' favor. The USA continued to push for a second half goal, with Maurice Edu having an effort ruled out for offside four minutes from time, but ultimately came up short on a rainy night in Brussels.
On the field for USA
1-Tim Howard; 2-Steve Cherundolo, 4-Clarence Goodson, 5-Carlos Bocanegra (capt.), 3-Timmy Chandler; 6-Maurice Edu, 10-Jose Torres (15-Jeff Larentowicz, 76), 8-Clint Dempsey; 7-Robbie Rogers (14-Kyle Beckerman, 46), 9-Jozy Altidore (18-Juan Agudelo, 46), 11-Brek Shea
JURGEN KLINSMANN FACT FILE: Head coach Jurgen Klinsmann is in the midst of his third camp in charge of the U.S. Men's National Team. Below are some of his past accomplishments as a player and coach.
– Klinsmann is the 35th coach in the history of the U.S. Men's National Team program.
– Klinsmann's record as head coach of the Men's National Team is 0-1-1 with 1 goal for and 2 goals against.
– As a player, Klinsmann was one of the game's premier forwards and enjoyed a 17-year career that included stints in four major European leagues for a number of clubs, including VfB Stuttgart, Inter Milan, AS Monaco, Tottenham Hotspur and Bayern Munich.
– One of the most well-known international players of all time, he earned 108 appearances for Germany and scored 47 goals while helping the team win the 1990 FIFA World Cup in Italy and the 1996 European Championship.
– Named manager of the German National Team in 2004, he guided Germany to a 20-8-6 record and a third place finish in the 2006 FIFA World Cup, earning him Coach of the Year honors in Germany.
– Klinsmann melded young players with proven veterans and emphasized fitness and an aggressive, attacking style of play. Despite stepping aside as Germany's manager after the World Cup, he left a foundation for ongoing success, including the core of the German National Team coaching staff and players.
– In July of 2008, Klinsmann became the head coach of his old club, Bayern Munich, where he aided in the design of a new player development and performance center. Bayern reached the quarterfinal of the Champions League that year, going 25-9-9 in all competitions under Klinsmann.
FRENZIED FOUR DAYS: The United States and Honduras share perhaps the most memorable four days in each team's World Cup qualifying history. The U.S. traveled to Honduras on Matchday 9 of qualifying for the 2010 FIFA World Cup needing three points to secure their place in the World Cup, facing a Honduran team that had not lost at home throughout the competition. Two goals from Conor Casey and a brilliant free kick from Landon Donovan gave the U.S. a 3-1 lead, then Honduras pulled within one and had a chance to equalize before Carlos Pavon missed a late penalty. The 3-2 win in San Pedro Sula <http://listmanager.ussoccer.com/t/17049/3090411/2745/0/>secured the USA's place in the 2010 FIFA World Cup, and four days later in Washington, D.C., the U.S. marched back from a two-goal deficit against Costa Rica <http://listmanager.ussoccer.com/t/17049/3090411/2746/0/>. Michael Bradley scored first andthe game-tying goal by Jonathan Bornstein in the 95th minute delivered Honduras their ticket to South Africa.
SUNSHINE STATE OF MIND: Florida has been one of the most popular hosts for the U.S. Men's National Team in the past few decades, with more than 15 games in the 1990s and more than 10 in the 2000s. The MNT's all-time record in Florida is 15-3-9. ussoccer.com takes a look back at some of the team's most memorable matches <http://listmanager.ussoccer.com/t/17049/3090411/2747/0/>in the Sunshine State as the men prepare for Saturday's game against Honduras in Miami. This will be the first time the U.S. has returned to Miami since 1994.
LATE CALL TO CAMP: Edson Buddle did not find out he would be joining the Men's National Team in Miami until the morning after ussoccer.com announced he would be replacing Landon Donovan in the squad. But as an alternate in the original squad, the news did not totally surprise the forward. Buddle arrived in Ft. Lauderdale Tuesday from Germany, and ussoccer.com caught up with him ahead of Saturday's match <http://listmanager.ussoccer.com/t/17049/3090411/2748/0/>against
Honduras.
PUBLIC TRAINING SESSION: Come watch the U.S. Men's National Team train when the host a public training session Friday, Oct. 7 from 5-6 p.m. at Sun Life Stadium. See the stars of the U.S. up close and personal as they hold their final training session before taking on Honduras. Admission and parking are free.
MEET JOZY ALTIDORE ON OCT. 6 AT MICKEY BYRNE'S IRISH PUB: U.S. forward Jozy Altidore was at Official U.S. Soccer Bar Mickey Byrne's <http://listmanager.ussoccer.com/t/17049/3090411/2749/0/> on Oct. 6. Altidore took questions from fans and faced off against one member of the audience in FIFA 12. Jozy showed his prowess with a 3-0 win.
BE OFFICIAL WHEN YOU'RE WATCHING THE MNT: What's the next best thing to being at a game surrounded by your fellow screaming fans? Watching a game at an Official U.S. Soccer Bar surrounded by your fellow screaming fans! Bars across the U.S. are becoming the destination spots to gather and watch your U.S. teams in an atmosphere that is loud and rowdy. Check the latest listings on ussoccer.com <http://listmanager.ussoccer.com/t/17049/3090411/600/0/> for the Official U.S. Soccer Bar in your area.
IT'S ALL @ussoccer: Track the #USMNT in South Florida by following the team on Twitter @ussoccer <http://listmanager.ussoccer.com/t/17049/3090411/1495/0/>, now with more than 290,000 followers! We have training tidbits, news, photos and links to all ussoccer.com videos.
JOIN THE 650K FACEBOOK FANS OF U.S. SOCCER: U.S. Soccer is offering a fantastic way to follow its teams with the "Official U.S. Soccer Page" on Facebook. <http://listmanager.ussoccer.com/t/17049/3090411/479/0/> Visit the page to watch videos, view photo galleries, interact with other fans and follow the latest news from all U.S. Soccer teams. The Official U.S. Soccer Page on Facebook is the best place to keep up with your favorite teams and make your voice heard in the U.S. Soccer community.
IN FOCUS: HONDURAS
Federación Nacional Autónoma de Fútbol de Honduras
*Founded* : 1951 (Joined FIFA the same year)
*Head Coach* : Luis Suarez (Colombia)
*World Cup* : Two (1982, 2010)
*Best World Cup Finish* : First Round (1982, 2010)
*Best CONCACAF Gold Cup Finish* : Runner-up (1991)
*Caps Leader* : Amado Guevara (130)
*Top Scorer* : Carlos Pavon (56)
*Key Players* : Donis Escobar, Carlo Costly, Maynor Figueroa
HONDURAS UPDATE
– Honduras continues to be one of the main threats in the region. After qualifying for the 2010 FIFA World Cup, they reached the semifinal of the 2011 CONCACAF Gold Cup, where they pushed Mexico to the limit before falling 2-0 in extra time.
– Honduras has been drawn into Group C in the Third Round of qualifying for the 2014 FIFA World Cup, along with Cuba. Depending in the results from the Second Round, they could also be joined in the group by Canada.
– This summer, the _Catrachos _have served as a sparring partner for South American teams preparing for World Cup qualifying. After defeating Venezuela 2-0 in Ft. Lauderdale, they suffered consecutive shutout losses to Colombia and Paraguay.
HONDURAS ROSTER BY POSITION
GOALKEEPERS (2): Donis Escobar (Olimpia), Donaldo Morales (Motagua)
DEFENDERS (6): Bryan Beckeles (Vida), Osman Chavez (Wisla Krakow), Maynor Figueroa (Wigan Athletic), Jhonny Leveron (Motagua), Erick Norales (Marathon), Mauricio Sabillon (Marathon)
MIDFIELDERS (7): Marvin Chavez (FC Dallas), Jorge Claros (Motagua), Roger Espinoza (Sporting KC), Boniek Garcia (Olimpia), Julio Cesar de Leon (Shandong Luneng), Mario Martinez (Out of Contract), Alfredo Mejia (Real Espana)
FORWARDS (3): Jerry Bengston (Vida), Carlo Costly (Houston Dynamo), Roger Rojas (Olimpia)
HONDURAS ROSTER NOTES
– Luis Suarez has called on a squad with a mix of domestic and foreign-based players, while a few key players remained unavailable.
– Stoke City midfielder Wilson Palacios was forced to withdraw with a knee injury and has been replaced by Motagua midfielder Jorge Claros.
– Julio Cesar de Leon, otherwise known as "Rambo," has scored three times against the United States, and all in World Cup qualifying. He scored both goals in the USA's 3-2 win in San Pedro Sula.
– Roger Espinoza (Sporting Kansas City) is teammates with Teal Bunbury, and Marvin Chavez (FC Dallas) plays at Pizza Hut Park with Brek Shea. Carlo Costly is a striker for the Houston Dynamo.
LAST TIME
On the field for USA:
Sept. 6, 2011 – King Baudouin Stadium – Brussels, Belgium – International Friendly
USA 0
Belgium 1 Nicolas Lombaerts 55
USA: 1-Tim Howard; 2-Steve Cherundolo, 4-Clarence Goodson, 5-Carlos Bocanegra (capt.), 3-Timmy Chandler; 6-Maurice Edu, 10- Jose Torres (15-Jeff Larentowicz, 76), 8-Clint Dempsey; 7-Robbie Rogers (14-Kyle Beckerman, 46), 9-Jozy Altidore (18-Juan Agudelo, 46), 11-Brek Shea
Subs not used: 12-Bill Hamid, 13- Michael Orozco Fiscal, 16-Sacha Kljestan, 17- Jonathan Spector
Head Coach: Jurgen Klinsmann
BEL: 1-Simon Mignolet; 2-Laurent Ciman, 3-Toby Alderweireld, 4-Vincent Kompany (capt.), 5-Nicolas Lombaerts; 6-Timmy Simons; 7-Eden Hazard (16-Marvin Ogunjimi, 63), 10-Axel Witsel, 8-Marouane Fellaini (15-David Hubert, 63), 11-Dries Mertens; 9-Igor de Camargo (14-Romelu Lukaku, 63)
Subs not used: 12-Jean-Francois Gillet, 13-Timothy Derijck, 17-Jelle Vossen 18-Moussa Dembele, 19-Vadis Odjidja-Ofoe, 20-Jelle van Damme, 21-Thibaut Coutois
Head coach: George Leekens
On the field for Honduras:
Sept. 6, 2011 – Estadio Francisco Morazan – San Pedro Sula, Honduras –International Friendly
Honduras 0
Paraguay 3 Nestor Camacho 30, Oscar Rene Cardozo 86, 90*
HON: Noel Valladares, Mauricio Sabillon, Víctor Bernardez (Rommel Murillo 46),, Jhony Leveron, Maynor Figueroa, Edder Delgado, Oscar Boniek Garcia (Mario Martinez 80), Andy Najar (Arnold Peralta 46), Marvin Chavez (Javier Portillo 27), Jerry Ricardo Bengtson (Roger Rojas 80) , Marco Tulio Vega (Allan Lalin 46)
Head coach: Luis Suarez
PAR: Paraguay: Joel Silva (+67 Anthony Silva), Iván Piris, Paulo Da Silva, Darío Verón, Elvis Marecos, Enrique Vera (+46 Jorge Mendoza), Víctor Cáceres, Christian Riveros (Wilson Pittoni), Néstor Camacho (Oscar Cardozo), Dante López (Hernán Perez), Oswaldo Martínez.
Head coach: Francisco Arce
Against Honduras:
January 23, 2010 –The Home Depot Center –Carson, Calif.
International Friendly_
USA 1 Clarence Goodson 70
Honduras 3 Carlos Pavon (pen) 19, Jerry Palacios 37, Roger Espinoza
53
USA: 1-Troy Perkins; 12-Jonathan Bornstein, 15-Jimmy Conrad (capt.), 8-Chad Marshall (2-Heath Pearce, 61), 4-Marvell Wynne; 14-Robbie Rogers (6-Brad Davis, 61), 5-Benny Feilhaber (10-Dax McCarty, 77) 7-Kyle Beckerman (9-Conor Casey, 60), 16-Sacha Kljestan (20-Alejandro Bedoya, 61); 19-Jeff Cunningham (3-Clarence Goodson, 46), 17-Robbie Findley
Subs not used: 18-Nick Rimando
Head Coach: Bob Bradley
HON: 12-Donis Escober; 5-Erick Norales, 6-Johnny Palacios, 23-Mauricio Sabillon, 17-Roger Espinoza (7-Mariano Acevedo, 90); 19-Danilo Turcios, 20-Amado Guevara (capt.) (13-Melvin Valladares, 56), 21-Emilio Izaguirre, 15-Walter Martinez (14-Oscar Garcia, 68); 9-Carlos Pavon (25-Georgie Welcome, 78), 16-Jerry Palacios (10-Ramon Nunez, 61)
Subs not used: 1-Ricardo Canales, 2-Osman Chavez, 4-Carlos Palacios , 18-Noel Valladares
Head Coach: Reinaldo Rueda
– ussoccer.com <http://listmanager.ussoccer.com/t/17049/3090411/17/0/> –