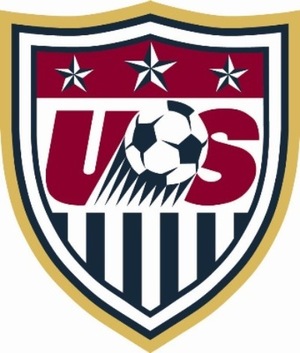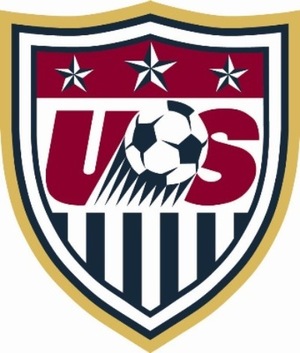 USA's First Match at the Stade de France will be Broadcast Live on ESPN2, ESPN3, Univision and Univision.com
The U.S. Men's National Team will face 1998 FIFA World Cup champion France on Nov. 11 in Paris <http://listmanager.ussoccer.com/t/17200/3090411/2774/0/>,
marking the second visit to Europe under head coach Jurgen Klinsmann. Kickoff at the Stade de France is set for 3 p.m. ET (9 p.m. local time), and the match will be broadcast live on ESPN2, ESPN3 and Univision and Unvision.com. Fans can also follow the match live on ussoccer.com's MatchTracker and on Twitter @ussoccer.
The match falls on an international fixture date, giving Klinsmann the ability to call in a full selection of players. As part of a double fixture date, U.S. Soccer expects to announce a second friendly for Nov. 15 in Europe in the near future.
"France is traditionally one of the best teams in the world," said U.S. head coach Jurgen Klinsmann. "When you look at their history, the players that have come through their team and what they have accomplished, you have to be impressed. This is an awesome opportunity for our players to play in a stadium that has hosted a World Cup Final, and a great experience for their careers."
The U.S. has faced France twice in its history, losing both matches played in 1979. In those matches, the U.S. did not score a goal, losing 6-0 in East Rutherford, N.J. on May 2 and 3-0 in the return match on Oct. 10 in Paris.
The United States has competed twice in official competitions on French soil. In the 1998 World Cup, the U.S. did not advance out of its group, losing to Germany, Iran and Yugoslavia. Klinsmann appeared for Germany in the opening group match against the USA, scoring in the 2-0 win.
The U.S. was back in France for the 2003 FIFA Confederations Cup, falling to Turkey 2-1 and reigning World Cup champion Brazil 1-0, before drawing 0-0 with Cameroon.
Ranked No. 12 in the world, France qualified for the 2012 European Championship in Poland/Ukraine by finishing atop Group D on Tuesday, Oct. 11 after a 1-1 draw with Bosnia and Herzegovina. Les Blues will be looking to win their third European Championship title and first since 2000.
The storied French team has produced some of the finest players in world soccer, including New York Red Bulls forward Thierry Henry and three-time FIFA World Football Player of the Year Zinedine Zidane, and the current crop is no exception. Coached by former World Cup champion Laurent Blanc, France has an array of talent led Manchester City midfielder Sami Nasri, Bayern Munich midfielder Frank Ribery and Manchester United defender Patrice Evra.