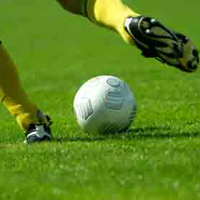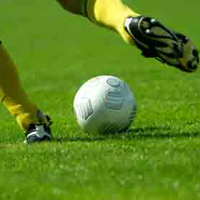 U.S. Soccer has named Caleb Porter the head coach of the U.S. Under-23 Men's National Team, effective immediately. Porter will lead the U-23 team in its quest to qualify for the 2012 Olympic Games when they compete in CONCACAF qualifying in March next year.
In addition to Porter, U.S. Soccer has hired former U.S. international and three-time World Cup veteran Tab Ramos to coach the U.S. Under-20 Men's National Team.
"We are excited to have Caleb join our National Team program," said U.S. Soccer President Sunil Gulati. "Still early in his career, Caleb has been extremely successful and has demonstrated the ability to mentor and develop young players. A proven winner, we believe he will do a great job of leading our Under-23 Men's National Team as they look to qualify for the Olympic Games next summer."
"Tab Ramos has been one of the pioneers of the sport in this country and will bring a wealth of experience in his role as the Under-20 Men's National Team head coach. His addition to our national team program will be a benefit as we continue to concentrate on the development of our youth players at the international level."
The 36-year-old Porter will continue in his role as the head coach of the University of Akron, where he has coached since 2006 and led the Zips to the 2010 NCAA Division I National Championship.
"I am honored and feel extremely privileged to be given this once in a lifetime opportunity to lead the U.S. Under-23 Men's National Team," said Porter. "I'm eager to start the process of putting the pieces together in preparation for Olympic qualifying in March."
Entering this year with a 90-13-10 record spanning five seasons, Porter has the highest winning percentage amongst any active NCAA Division I coach and helped Akron to top-five finishes for goals scored and goals-against-average in both the 2009 and 2010 seasons, the only program in the nation to do so. Porter was named the 2009 NSCAA National Coach of the Year, and has won the Mid-American Conference Coach of the Year award four consecutive times since 2007.
Porter has recruited and developed 12 players at Akron who have been drafted into MLS in the last five years, including the 2009 No. 1 overall pick Steve Zakuani, No. 4 pick Teal Bunbury in 2010 and No. 2 pick Darlington Nagbe in 2011. Moreover, Akron set an MLS record with five of the first eight selections in the 2011 SuperDraft and seven draftees overall.
In addition to his time at Akron, Porter has contributed to the U.S. Soccer youth national teams as a U-18 assistant coach and U.S. Soccer Development Academy scout. Porter began his professional playing career in 1998 with the San Jose Clash as the 26th overall pick in the MLS College Draft. He joined the Tampa Bay Mutiny the next season before a knee injury forced him to retire only a year later.
Porter is hoping to lead the team to its second consecutive Olympic Games and its fifth since the tournament became an Under-23 event in 1992. The USA's best finish came in 2000, when the team reached the semifinal round before falling to Spain and finishing fourth.
The U.S. will hold a training camp next month from Nov. 7-16 in Germany that will feature players from both the U-23 and U-20 player pools. Ramos will run the camp along with U.S. Soccer Youth Technical Director Claudio Reyna. The full coaching staff and the team schedule for Germany will be announced at a later date, as well as future camps for the U-23s prior to qualifying.
Ramos brings a wealth of professional and international experience to the U.S. National Team programs. He has been a member of the U.S. Soccer Federation Player Development Task Force since 2006, and after receiving his "A" coaching license in 2007, became the U.S. U-20 MNT assistant coach two years later. Ramos served as interim head coach in late 2011, guiding the U-20 Men through training camp and two friendlies in France.
"It is an honor for me to once again be representing the United States," said Ramos. "After ending my playing career, I've been working extremely hard to develop as a coach. I have had the
opportunity to work with the youth national teams with some great coaches, and now I look forward to contributing in a much bigger way."
The 1990 U.S. Soccer Male Athlete of the Year, Ramos had a storied career with the U.S. National Team. Earning 81 caps, he was a part of three World Cups. He tallied eight career goals, and is the only U.S. player to score at least one goal in World Cup qualifying in three different decades. With experience playing in Spain and Mexico, Ramos became the first player signed to Major League Soccer in 1995, completing seven seasons with the NY/NJ MetroStars.