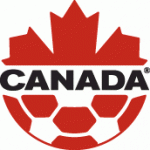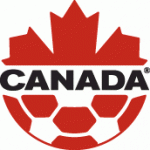 Canada to face Colombia in semi-final stage of the XVI Pan American Games
Canada will face Colombia in the semi-final stage of the XVI Pan American Games Women's Football Tournament. The two sides will meet this Tuesday 25 October at the Estadio Omnilife in Guadalajara, Mexico. The match will kick off at 20.00 local (21.00 ET / 18.00 PT).
Canada finished second in its group as a result of a drawing of lots. Both Canada and Brazil finished dead even on points, goal differential and goals scored after three group matches from 18-22 October, including a 0:0 draw on Saturday night. As group winner, Brazil will face host Mexico (second place from the opposite group) in the first semi-final match at 17.00 local, also on 25 October.
Canada and Brazil posted two wins and a draw in the group phase. Canada won its first two matches 3:1 over Costa Rica and 1:0 over Argentina. Brazil, meanwhile, won its first two matches 2:1 over Argentina and 2:0 over Costa Rica.
In the opposite group, Colombia won back-to-back matches before falling 0:1 to Mexico on 22 October. Mexico, meanwhile, had posted back-to-back draws before winning its match on Saturday.
Also on 22 October, Chile won 3:0 over Trinidad and Tobago to claim third place in Group A. Argentina and Costa Rica, meanwhile, drew 3:3, so Argentina maintained third place in Group B. All four teams are eliminated from the competition.