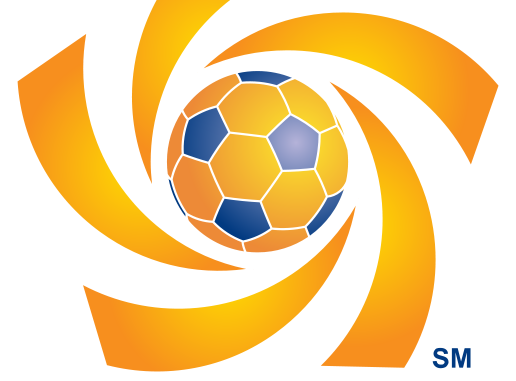 CCL Championship Round draw to take place on November 8
CONCACAF announced Tuesday that the draw for the 2011/12 Champions League Championship Round will be conducted November 8 at the confederation's New York headquarters.
The draw will set pairings for the quarterfinals, semifinals and finals. Each match-up throughout the remainder of the competition will be contested over two legs.
The first-leg quarterfinal games will be played March 6-8 with second legs being completed March 13-15. Group Stage winners will be paired against Group Stage runners-up. Teams that played in the same group may not be drawn against one another, however, a team may be drawn against another team from its own country . The runners-up will host the first leg.
The four group winners are the LA Galaxy (USA), Santos Laguna (Mexico), Pumas UNAM (Mexico) and last-year's champion, Monterrey (Mexico). The runners-up, each advancing to the knock-out stages for the first-time are Morelia (Mexico), Toronto FC (Canada), Isidro Metapan (El Salvador) and the Seattle Sounders (USA).
First leg semifinal games will be played March 27-29, while second leg matches will take place April 3-5.
The first leg of the finals will be played between April 17-19 and the second leg April 24-26.
Panama wins first leg of Olympic playoff
Panama grabbed a 2-1 lead over Costa Rica following the first leg of the Central American playoff for the region's third and last berth in the CONCACAF Olympic qualifying finals.
Costa Rica will return home to Estadio Alejandro Morera Soto in Alajuela on November 3 for the second leg.
Both teams are looking to join already qualified fellow Central American neighbors El Salvador and Honduras as well as automatic qualifiers Canada, Mexico and the United States in next year's eight-team finals.
The Caribbean's two qualifiers will be decided in a final round of regional qualifying in Basseterre, St. Kitts, November 24-28, between the host, Cuba, Suriname and Trinidad & Tobago.
Mexico wins gold in men's competition
Jeronimo Amione scored the games only goal as host Mexico captured the gold medal at the Pan American Games with a 1-0 win over Argentina on Friday at Omnilife Stadium.
The victory gave Mexico its fourth title in competition history and first since 1999. It had finished as runner-up to Argentina in two previous editions of the tournament (1955 in Mexico City and 1995 in Mar del Plata, Argentina).
On its way to the title, Mexico went unbeaten in five games (four wins and a draw), plus scoring a tournament-best 12 goals.
In the third-place game, Uruguay scored two second-half goals to defeat Costa Rica 2-1 on Friday, also at Omnilife Stadium.
Complete schedule announced for 2012 Women's Olympic qualifiers
Host Canada will take on Haiti on the opening day of the CONCACAF Olympic women's qualifying finals while the United States will face Mexico on the last day of the group stage.
The complete schedule for the January 19-29 event in Vancouver, British Columbia, was released Wednesday, two days after the draw set the first-round groups.
The United States-Mexico game on January 24 will be a rematch of their CONCACAF Women's World Cup qualifying semifinal in November 2010, when Mexico upset the Americans 2-1 in Cancun for its first victory against its northern neighbors in 26 tries.
Beijing Olympics qualifier Canada will have its biggest test when it plays two-time semifinalist Costa Rica on January 23 in the last Group A match.
The semifinals of the Olympic qualifying tournament will be played January 27 with the winners qualifying for the Olympics and facing off two days later for the CONCACAF Championship.
Canadian women win gold in Guadalajara
Christine Sinclair equalized with three minutes remaining and then converted one of Canada's four penalty attempts Thursday night to lead the North Americans past Brazil for their first Pan American Games women's soccer title on Thursday at the Omnilife Stadium.
Sinclair's goal tied the game at 1-1, eventually sending it to the penalty shootout. Sinclair, Diana Matheson, Melanie Booth and Sophie Schmidt all converted their attempts and goalkeeper Karina LeBlanc blocked tries by Brazil's Grazielle Nascimento and Debor de Oliveira for a 4-3 victory.
Host Mexico defeated Colombia 1-0 on a goal in the 10th minute of extra time to claim the bronze medal. It was the third medal in four tries for Canada in the women's soccer competition at the Pan Ams after taking bronze in 2007 and silver in 2003.
It was fourth in 1999 when women's soccer made its debut in the regional Olympics. For Mexico, the bronze was its second at the Pan Am Games, also finishing third in 2003 after claiming silver in 1999.
Jamaica tops Cuba in U-20 women's qualifying
Khedine Salmon and Sasalee Cooper each scored for a second straight match and led Jamaica to a 2-0 victory over Cuba on October 25, a result that sent both teams to the second round of Caribbean qualifying for the CONCACAF Under-20 Women's Championship.
Jamaica finished atop first-round Group A with six points, three better than Cuba. St. Lucia finished last in the three-team group with no points. Both Jamaica and Cuba advance along with Trinidad & Tobago and the Cayman Islands, which finish atop Group B last week.
Group C began yesterday as Haiti defeated Puerto Rico 4-0. Saint Kitts & Nevis will face Puerto Rico tomorrow and Haiti will play with St. Kitts on Thursday in the three-team group. Puerto Rico was added to the group when the British Virgin Islands dropped out.
Group D, which includes Antigua & Barbuda, Anguilla, Guyana and the Dominican Republic, will begin play tomorrow when Anguilla plays the Dominicans and Guyana hosts Antigua in Providence, Guyana.
The group will conclude on Sunday. Eight teams will play in two second-round groups December 5-12 with the group winners qualifying for the CONCACAF finals next year.