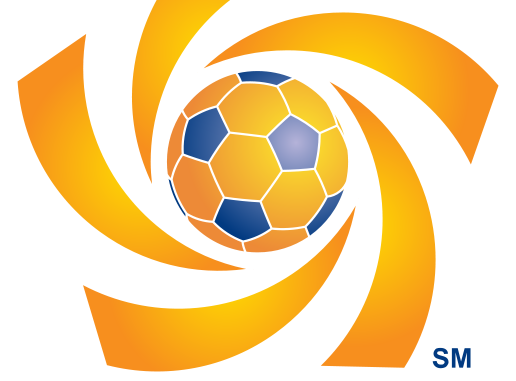 The Confederation of North, Central American and Caribbean Association Football (CONCACAF) announced today the schedule of matches for the third round of FIFA World Cup qualifying in the region, starting next June.
In the upcoming round (also known as the semifinal round), winners of the six second round groups (El Salvador, Guyana, Panama, Canada, Guatemala and Antigua & Barbuda) join six teams that have thus far received byes (Costa Rica, Cuba, Honduras, Jamaica, Mexico and the United States) to form three groups of four teams apiece.
Matchday 1 opens on Friday, June 8, highlighted by a Group A pairing between the USA, the nation with largest population in the confederation, and Antigua & Barbuda, which at approximately 88,000 inhabitants has the smallest population of any country remaining in the competition.
Group B is led by 2011 CONCACAF Gold Cup champion Mexico and is expected to be highly competitive. A game between El Salvador and Costa Rica on Matchday 5 could decide the group's fate.
Honduras, which qualified for the 2010 World Cup finals in South Africa along with the USA and Mexico, heads Group C. The current Central American champion starts play on June 8 at home against regional-rival Panama.
Matchdays 3 and 4 promise much excitement, as the top seeds from each group will meet each other on both days in a home-and-home series.
Times and locations for all matches will be confirmed at a later date.
The top two teams from each of semifinal groups will advance to round four of qualifying – commonly known as the "hexagonal".
Three teams from CONCACAF are guaranteed to qualify for the 2014 World Cup in Brazil, with the fourth-placed team from the hexagonal facing off against the Oceania winner.
CONCACAF World Cup Qualifying – Round Three
Group A
United States
Jamaica
Guatemala
Antigua & Barbuda
Group B
Mexico
Costa Rica
El Salvador
Guyana
Group C
Honduras
Cuba
Canada
Panama
SCHEDULE OF MATCHES
(home team listed first)
MATCHDAY 1
Friday, June 8, 2012
Group A
United States vs. Antigua & Barbuda
Jamaica vs. Guatemala
Group B
Mexico vs. Guyana
Costa Rica vs. El Salvador
Group C
Honduras vs. Panama
Cuba vs. Canada
MATCHDAY 2
Tuesday, June 12, 2012
Group A
Guatemala vs. United States
Antigua & Barbuda vs. Jamaica
Group B
El Salvador vs. Mexico
Guyana vs. Costa Rica
Group C
Canada vs. Honduras
Panama vs. Cuba
MATCHDAY 3
Friday, September 7, 2012
Group A
Jamaica vs. United States
Guatemala vs. Antigua & Barbuda
Group B
Costa Rica vs. Mexico
El Salvador vs. Guyana
Group C
Cuba vs. Honduras
Canada vs. Panama
MATCHDAY 4
Tuesday, September 11, 2012
Group A
United States vs. Jamaica
Antigua and Barbuda vs. Guatemala
Group B
Mexico vs. Costa Rica
Guyana vs. El Salvador
Group C
Honduras vs. Cuba
Panama vs. Canada
MATCHDAY 5
Friday, October 12, 2012
Group A
Guatemala vs. Jamaica
Antigua & Barbuda vs. United States
Group B
El Salvador vs. Costa Rica
Guyana vs. Mexico
Group C
Canada vs. Cuba
Panama vs. Honduras
MATCHDAY 6
Tuesday, October 16, 2012
Group A
United States vs. Guatemala
Jamaica vs. Antigua & Barbuda
Group B
Mexico vs. El Salvador
Costa Rica vs. Guyana
Group C
Honduras vs. Canada
Cuba vs. Panama