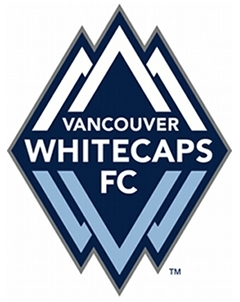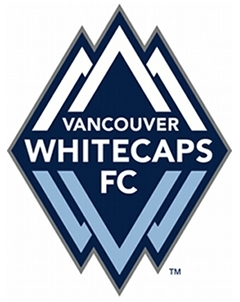 Vancouver Whitecaps FC announced today that 2010 Canadian U-17 Player of the Year Bryce Alderson has been signed to the club's Major League Soccer roster as a Home Grown Generation adidas player. Per club policy, terms of the contract were not disclosed.
"Bryce is an intelligent, gifted player that has already played at a very high level in his young career," said Whitecaps FC head coach Martin Rennie. "He captained Canada at last summer's U-17 World Cup, and has continued his development in our Residency program and by training with our first team. We're excited to add another young Canadian talent to our MLS squad."
Alderson, 17, joins Vancouver's MLS roster after a successful year at both the club and international level. Currently with the Whitecaps FC Residency U-18 side in the United States Soccer Development Academy, Alderson has scored two goals in six matches this season. He is set to join the first team for the start of their 2012 MLS preseason camp in mid-January.
Last summer in the United Soccer Leagues Premier Development League, Alderson made 11 appearances and added one assist with the Residency team. The 5-foot-10, 160-pound central midfielder also made two appearances with Whitecaps FC reserves in the MLS Reserve League.
"Since joining Whitecaps FC last fall, I have had the opportunity to continue my growth as a player," said Alderson. "I now look forward to making the next step in my career as a player in Major League Soccer, and helping Whitecaps FC become a top club in MLS and CONCACAF."
Prior to joining the Residency program in September 2010, Alderson played with the Toronto-based club Portugal FC in the Canadian Soccer League Reserve Division. He also captained his home province of Ontario to two silver medals at the Canadian All-Star Championship tournaments in 2008 and 2010 at the U-14 and U-16 levels respectively. Starting his soccer career with the Kitchener Youth Soccer Club, Alderson also played for Kitchener Spirit of the Western Ontario Youth Soccer League.
At the international level, the native of Kitchener, Ontario, captained Canada to a runners-up finish at the 2010 CONCACAF U-17 Championship in Montego Bay, Jamaica. That earned Canada a berth in last summer's FIFA U-17 World Cup in Mexico. Alderson started all three of Canada's matches in Group C at Mexico 2011.
Alderson becomes the club's fifth Home Grown player signing after goalkeeper Brian Sylvestre and midfielders Philippe Davies, Nizar Khalfan, and Russell Teibert. The Whitecaps Foundation supports athletes like Alderson through the Residency program. Help support the next generation of Canadian soccer players at whitecapsfoundation.org.
Bryce Alderson
Position: Midfielder
Height: 5-10
Weight: 160
Born: February 5, 1994, in Kitchener, Ontario
Hometown: Kitchener, Ontario
Citizenship: Canada
Last Team: Vancouver Whitecaps FC Residency
How Acquired: Signed to a MLS Generation adidas contract by Whitecaps FC on November 17, 2011