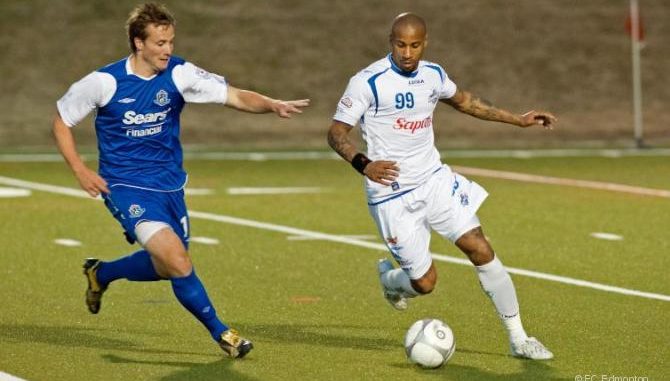 FC Edmonton Ink Former Impact Defender
FC Edmonton have come to terms with import defender/midfielder Kévin Hatchi on a one year contract.
Hatchi last played in the NASL for the Montreal Impact in 2011 before being released from the team in June. Prior to that, Hatchi was training with Cyprus clubs Olympiakos Nicosie and Ermis Aradippou.
"Hatchi is the big, strong, two-footed centre back we've been looking for," said director of soccer operations Joe Petrone. "Signing the veteran professional will allow us to develop young players like Paul Hamilton, Niko Saler, Antonio Rago and Justin Farenik."
Hatchi, 30, comes from France and speaks both English and French. At 5'11", 172 lbs, Hatchi has played professionally in France, Belgium, South Korea, Romania and Cyprus and was a Belgium Football Cup Finalist in 2005-06 with the Royal Excelsior Mouscron.
"I am happy to be coming to play for FC Edmonton," Hatchi said. "I look forward to helping the club write a new page in their history books. I would like to thank FC Edmonton and my agents at NTL Sports Management for giving me this opportunity to be part of this club and great city."
Hatchi will join his new club on Jan. 8, 2012.