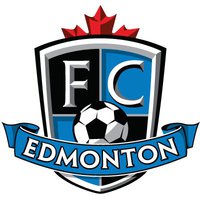 This article was last updated on April 16, 2022

Assistant coach Dave Randall was released by owner Tom Fath on Monday afternoon.
Randall was hired, along with current assistant coach Hans Schrijver and former head coach Dwight Lodeweges in February, 2010 and was the longest serving coach in the team's short history.
"It was not an easy decision letting Dave go but we feel that the club is moving in a different direction when it comes to coaching," Fath said.
"Dave has been a positive influence on our entire club and players specifically, I expect him to turn back up in the soccer world before too long. We wish Dave the best in all his future endeavours."
In FC Edmonton's 2010 exhibition season, the team played to a 4-2-2 record and followed that up with a 10-6-12 record in its inaugural season in the North American Soccer League in 2011.
Head coach Harry Sinkgraven and assistant Hans Schrijver will continue to lead the team.
You can publish this article on your website as long as you provide a link back to this page.