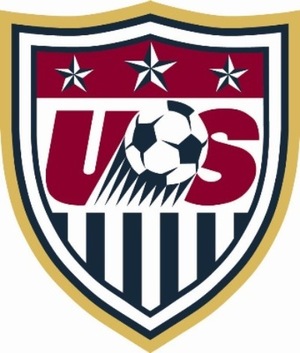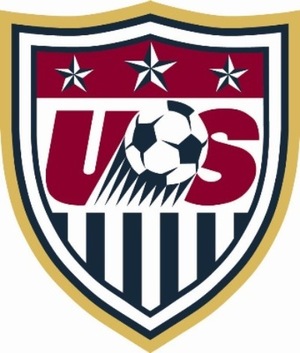 e final round of the ninth edition of the Nike International Friendlies will be held today with the featured match pitting group leaders USA facing Brazil at 5 p.m ET. The U.S. sits in first place based on goals scored, with Brazil in second and tied with the U.S. on points with four each. In the undercard m, France takes on Turkey. With two ties in their first two games, France has a chance at the title but needs a win if they want to have any chance to claim the title.
Date Match Result/Kickoff (ET) U.S. Goalscorers/TV
Nov. 30 Brazil vs. Turkey 1-0 —
Nov. 30 USA vs. France 2-2 Robinson, Wade
Dec. 2 France vs. Brazil 1-1 —
Dec. 2 USA vs. Turkey 2-1 Turner, Flores
Dec. 4 Turkey vs. France 2 p.m. —
Dec. 4 USA vs. Brazil 5 p.m. FOX Soccer
DAY TWO IN THE BOOKS AT PREMIER SPORTS CAMPUS: The busiest day of the 2011 Winter Showcase concluded Saturday after teams contesting 78 games across 12 hours of action. Day three of the Showcase sees 40 games kick off throughout the morning, with many teams enjoying an off day and a chance to watch the USA take on Brazil at the Nike International Friendlies. Complete results
ACADEMY SELECT TEAMS ROUND OUT SATURDAY: Development Academy Select Teams took the field in prime time at the Winter Showcase, with U-15/16 and U-17/18 teams contesting two games on Saturday night. Select Team players were chosen by the Development Academy scouting network, technical advisors and youth national team coaches, many of whom were on hand to watch the games along with a boisterous crowd on the stadium field at Premier Spots Campus in Lakewood, Fla. In the U-15/16 game, Brian Pacheco of Pateadores and Joab Santoyo of Arsenal FC scored goals for the Red in a 2-1 win against Blue. Zach Johnson of Texans SC grabbed the consolation strike for Blue in the loss. In the U-17/18 game, Paul Arriola of Arsenal FC scored for Blue and Benji Lopez of Real Salt Lake AZ equalized for Red in a 1-1 draw to conclude the full slate of Saturday matches in Florida.
YNT BLOG IN FOCUS – VISITING THE REFEREE CENTER: One of the main focuses of every Development Academy event is referee training and development. From seminars to on-field training from professional referees, the Academy games are used to identify promising referees and put them on the track to reaching the elite levels. ussoccer.com visited the Referee Center at Premier Sports Campus to speak to some current referees about their experiences at the event and how they are using the Winter Showcase to elevate their performances. Read More at the YNT Blog
NICK RIMANDO CALLING: U.S. Men's National Team goalkeeper Nick Rimando will be at the Development Academy Winter Showcase and Nike International Friendlies on Sunday, December 4 from 3-7:30 p.m. The U.S. Men's National Team goalkeeper and two-time MLS Cup champion will be signing autographs and taking pictures at AT&T's interactive area at the Athletes Lounge and playing soccer tennis. Rimando will also watch the U.S. U-17 MNT take on Brazil with several lucky fans while participating in a Q&A during pre-game and halftime.
CONTINUED COVERAGE ON ussoccer.com: As the showcase moves past its halfway mark, ussoccer.com is providing all the coverage of the event in Florida. There are video highlights and features from the Showcase, and Studio 90 is on hand to provide updates throughout the weekend. It's easy to follow what's happening throughout the day, with the YNT Blog providing inside access and @ussoccer_YNT giving you instant info from the Showcase.