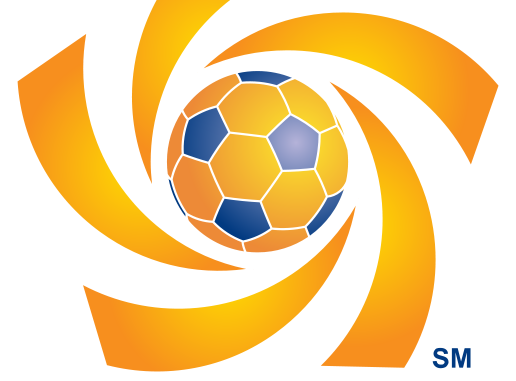 Toronto FC to play quarterfinal home leg at Rogers Centre
Toronto FC announced that the club will play its home CONCACAF Champions League quarterfinal match against the LA Galaxy indoors at Rogers Centre. The match is set to take place on Wednesday, March 7, with the second leg in Carson, California, on Wednesday, March 14.
Rather than stage the game at its regular stadium, the 25,000-seat BMO Field, "The Reds" will move the match to the 45,746-capacity stadium, which has a retractable roof. Temperatures in Toronto average a high of 37 degrees and a low of 26 Fahrenheit (2 to minus-3 Celsius) in March.
"While we would have loved to host our quarterfinal match at our home, BMO Field, ultimately the decision came down to our ability to deliver a safe and enjoyable event in a venue that could withstand the unpredictability of March's weather conditions," said Toronto FC Senior Director of Business Operations Paul Beirne.
Good news gives USA lift before Women's Olympic qualifying
The United States received two pieces of good news heading into next month's CONCACAF Women's Olympic Qualifying tournament. On Friday, it retained its place atop the FIFA/Coca-Cola Women's World Rankings, five points ahead of second-place Germany.
Just three days earlier, Abby Wambach was named the Associated Press 2011 Female Athlete of the Year. The forward is the first individual soccer player — man or woman — to win one of the AP's annual sports awards, which began in 1931.
Canada, which is hosting the Olympic qualifiers, moved up two spots to seventh in the FIFA rankings, boosting the team before the January 19-29 event at BC Place in Vancouver, British Columbia.
Mexico also progressed a place to 21st and now trails 20th ranked Finland by 28 points.
For the complete CONCACAF Women's Olympic Qualifying tournament schedule please click here.
Caribbean qualifiers to be determined in January
The last three qualifiers for the 2012 CONCACAF Women's Under-20 Championship will determined in the final round of Caribbean qualifying, which gets underway in early January.
The Dominican Republic will host the Cayman Islands, Jamaica and Haiti in Group E January 6-10, while Guyana, Puerto Rico and Trinidad & Tobago will travel to Havana January 7-11 to play in Group F. The group winners and the best second-place team among the two groups will qualify for the eight-team finals in Panama from March 1-11.
Costa Rica beats Venezuela
Costa Rica closed out 2011 with a 2-0 victory over Venezuela on Thursday in Barquisimeto, Venezuela.
Rodney Wallace scored in the 41st minute and Jose Miguel Cubero added a second in the 63rd to give Jorge Luis Pinto his first win in his second stint as the national team's head coach.
El Salvador defeats Venezuela
El Salvador defeated Venezuela 10-4 in a beach soccer friendly on Thursday in the amphitheater at San Salvador's Centro Internacional de Ferias y Convenciones.
Agustin Ruiz and Tomas Hernandez scored three goals each for the Cuscatlecos.
El Salvador finished fourth in the FIFA Beach Soccer World Cup in Ravenna this past September.