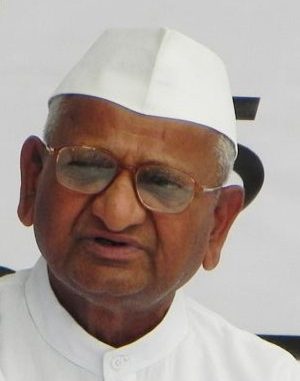 Even as several supporters turned up at the extensive MMRDA ground to articulate their backing to Anna Hazare's fast, some policemen too shouted slogans in the Gandhian's favor. However, these policemen in plain-clothes were not Hazare sympathizer but were combine with the crowd to spot troublemakers at the 30,000 square meter ground to avoid any annoying incident and gather information.
"We were trained to do so to spot scoundrel if there were any. Wearing civil dress, we sometimes raised slogans for Hazare and mixed up with the crowd as supporters," said a constable. Another constable, who was found singing patriotic songs along with other supporters, said, "We regularly rationalized our seniors about the circumstances at the venue." "With no separate corral for males and females, we had to pose as supporters to avoid any untoward incident," he said.
When contacted, Deputy Police Commissioner (spokesperson) Nisar Tamboli refused to comment. Extensive police deployment was made at the venue with 2,000 police constables, 200 sub inspectors, six platoons of CRPF, three teams of QRT, two BDDS, six emergency exits, fire extinguishers 16 and six metal detector units pushed into service at the venue.
Article viewed on Oye! Times at www.oyetimes.com.