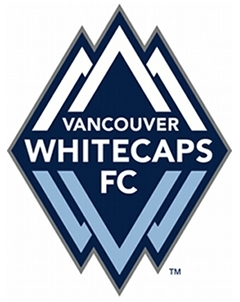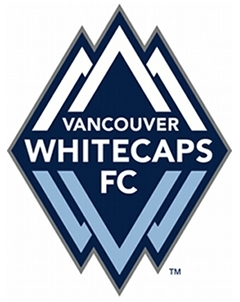 Playing their first preseason match of the 2012 preseason, Vancouver Whitecaps FC were held to a 1-1 draw by Pacific Northwest rivals Seattle Sounders FC at Grande Sport World in Casa Grande, Arizona, on Monday afternoon.
In what was their first spell of competitive action since the start of preseason training two weeks ago, Whitecaps FC took the lead in the opening seconds of the friendly contest through last season's top goalscorer Camilo Sanvezzo. Seattle earned the draw early in the second period of play, as midfielder Servando Carrasco equalized just after the break. While there were further chances at both ends, these two Cascadia Cup rivals had to settle for a stalemate on a warm and sunny winter's day in The Grand Canyon State.
With Monday's training match coming in the early stages of preseason for both Major League Soccer clubs, Vancouver and Seattle agreed to an extended 120-minute match that included two periods of 45 minutes, plus an additional period of 30 minutes after that. The format allowed the 'Caps and Sounders FC to play a different line-up in each of the three periods of play, as both coaching staffs took a closer look at their respective training camp rosters in competitive action.
The first 45 minutes saw both sides play their strongest line-ups, with Whitecaps FC making an explosive start to the match from the opening kickoff. Just 35 seconds in, Atiba Harris set up fellow striker Camilo to give Vancouver an early 1-0 lead.
The first-minute goal livened proceedings among both sides in the first 45-minute period, as the match referee issued yellow cards to Harris and 'Caps teammate Martin Bonjour, while former Vancouver centre back Jeff Parke was booked for Seattle. The last chance of the first period fell to Whitecaps FC striker Eric Hassli, but the Frenchman's low shot was tipped around the post by Seattle's Austrian international goalkeeper Michael Gspurning.
Following the first break and a first change of line-ups, Seattle levelled matters from a 'Caps turnover, as David Estrada set up Carrasco to beat Whitecaps FC goalkeeper Brad Knighton from close range for a 1-1 scoreline on 48 minutes.
The second 45-minute period was evenly contested, with Vancouver creating chances through youngster Omar Salgado. In fact, the United States youth international's shot in the 88th-minute found the back of the net after deflecting off his teammate Floyd Franks. However, Franks was in an offside position and the goal was called back.
Following a second break and a second change of line-ups, Whitecaps FC's third-period XI had opportunities to win the match, with midfielder Michael Nanchoff forcing Sounders FC goalkeeper Bryan Meredith into a fine save from his free-kick strike on 113 minutes, while Residency product Caleb Clarke struck a shot over the crossbar in the Seattle box six minutes later. There was also a red card to Sounders FC's Jason Banton for a late challenge, but both clubs agreed to allow Carrasco to replace him to see out the dying stages of the game with even numbers.
Whitecaps FC will continue training at Grande Sport World throughout the remainder of this week before facing MLS Western Conference rivals Real Salt Lake in their second training match of preseason on Friday morning. Kickoff from Casa Grande, Arizona, is set for 10 a.m. PT.
Scoring Summary:
1′ – VAN – Camilo Sanvezzo (Atiba Harris)
48′ – SEA – Servando Carrasco (David Estrada)
Cautions:
4′ – VAN – Atiba Harris
14′ – VAN – Martin Bonjour
20′ – SEA – Jeff Parke
77′ – VAN – Michael Boxall
94′ – SEA – Alex Caskey
101′ – SEA – Andrew Vanzie
103′ – VAN – Russell Teibert
110′ – VAN – Patrick Cregg
119′ – SEA – Harlinton Gutierres
Ejections:
116′ – SEA – Jason Banton
Vancouver Whitecaps FC
Group 1: 1.Joe Cannon; 12.Young-Pyo Lee, 15.Martin Bonjour, 6.Jay DeMerit, 4.Alain Rochat; 9.Atiba Harris, 27.Jun Marques Davidson, 11.John Thorrington, 37.Camilo Sanvezzo; 7.Sebastien Le Toux, 29.Eric Hassli
Group 2: 18.Brad Knighton; 32.Greg Klazura, 19.Carlyle Mitchell, 2.Michael Boxall, 3.Jordan Harvey; 14.Lee Nguyen, 43.Floyd Franks, 28.Gershon Koffie, 22.Darren Mattocks; 20.Davide Chiumiento, 17.Omar Salgado
Group 3: Andrew Fontein; 26.Chris Estridge, 30.Bilal Duckett, 19. Carlyle Mitchell, 31.Russell Teibert; 23.Long Tan, 43.Floyd Franks (36.Bryce Alderson 106′), 41.Patrick Cregg; 13.Michael Nanchoff; 16.Matt Watson, Darren Mattocks (34.Caleb Clarke 106′)
Seattle Sounders FC
Group 1: Michael Gspurning, Adam Johansson, Jeff Parke, Jhon Kennedy Hurtado, Leo Gonzalez, Mauro Rosales, Osvaldo Alonso, Brad Evans, Alvaro Fernandez, Fredy Montero, Mike Fucito (Roger Levesque 29′)
Group 2: Andrew Weber, Wes Fieghner, Zach Scott, Andrew Duran, Marc Burch, Michael Seamon, Servando Carrasco, Andy Rose, Lamar Neagle, David Estrada, Sammy Ochoa
Group 3: Bryan Meredith, Amadou Sanyang, Tim Pontius, Harlinton Gutierres, Ever Alvarado, Cordell Cato, Andrew Vanzie, Alex Caskey, Jason Banton (Servando Carrasco 116′), Roger Levesque, Babayele Sodade