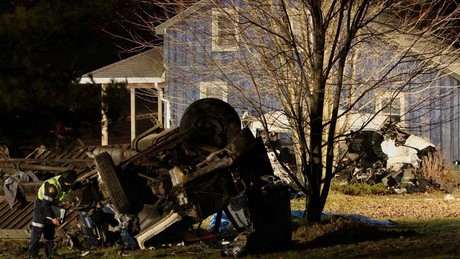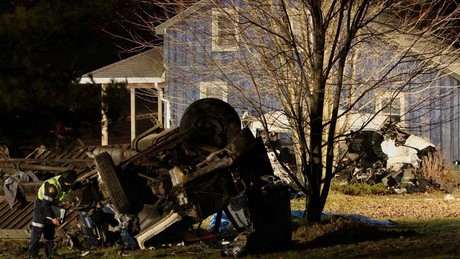 Ten workers and a driver died Monday afternoon in Hampstead, a tiny community northeast of Stratford, after a truck crashed into a large passenger van. Authorities are calling it one of the worst accidents in the history of Ontario. They believe it's a miracle anyone survived it.
Ontario provincial police Const. Kees Wijnands said: "That's really very amazing considering the crash that we saw there, the impact and the carnage that was out there. It's a miracle that these people are still living."
Provincial Labour Minister Linda Jeffrey says some of the deceased migrant farm workers belong to Peru and a few from Jamaica. Three passengers survived the crash and were immediately rushed to the hospital. A patient in Stratford is still in critical condition.
Bill Hunter, the fire chief for the Township of Perth East said: "It's certainly something that no one ever expects to see that much carnage. It was definitely a terrible scene. I've never seen that much damage in a motor vehicle collision before."
The Police department is engaged in searching and contacting the relatives of the victims.
"We are somewhat limited in what we can put out there at this point because of the investigation and the way it's going," Const. Kees Wijnands said. "Identity of next of kin has been the big issue, and that is going to really hamper us in putting out details."
Article viewed on Oye! Times @ www.oyetimes.com