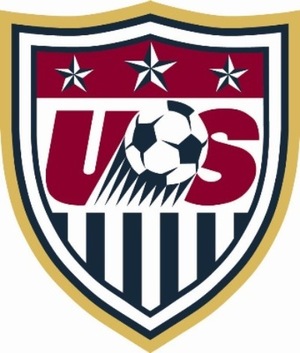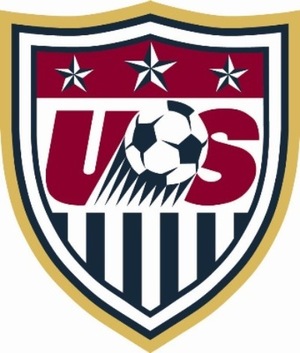 National Soccer Hall of Famer Started for USA During Stunning Upset of England in 1950 FIFA World Cup
Former U.S. Men's National Team defender Harry Keough, one of the key players on the U.S. squad that upset England during the 1950 FIFA World Cup, passed away on Tuesday at the age of 84 at his home in St. Louis.
"We are all saddened by the loss of such an important man in the history of U.S. Soccer," said U.S. Soccer President Sunil Gulati. "Harry was a true pioneer, representing the finest of a generation of men and women who built the foundations for soccer in the United States on which we stand today. While his participation on the U.S. team that beat England in the 1950 FIFA World Cup remains a memory that fans around the world treasure, it is his lasting contribution to soccer in St. Louis and around the country as a player and a coach that will be his true legacy. Our thoughts and prayers are with his wife Alma, and his children Ty, Colleen and Peggy."
The National Soccer Hall of Famer was a member of the U.S. MNT in the 1940s and 1950s. He earned 19 caps for the United States, highlighted by the USA's 1-0 victory against England on June 29, 1950, at the FIFA World Cup. Keough helped anchor a U.S. backline that kept a clean sheet against one of the tournament favorites.
Keough also played for St. Louis Kutis, which won the 1957 U.S. Open Cup and the National Amateur Cup six consecutive times between 1956 and 1961.
The St. Louis native made his U.S. MNT debut on Sept. 14, 1949, when the USA played Cuba to a 1-1 draw in a World Cup qualifying match. Keough also scored the USA's lone goal during the team's 5-1 loss to Canada in World Cup qualifying on June 22, 1957, in Toronto.
Keough served as the U.S. captain during the team's World Cup opener against Spain on June 25, 1950. Four days later, Keough and the U.S. unseated England in one of the greatest upsets in World Cup history. Keough was in the starting 11 and the U.S. withstood a heavy England attack before Joe Gaetjens' diving header in the 37th minute gave the U.S. a lead that held up therest of the way.
Following his playing career, Keough became a coach at Florissant Valley Community College. He then took over as head coach of the St. Louis University soccer team in 1967, where he posted a 213-50-23 record before retiring from coaching in 1982.
In his first season with the Billikens, Keough's team shared NCAA championship honors with Michigan State. Keough guided St. Louis to four outright titles during the next five years. Keough's Billikens won national titles in 1969 (4-0 win against San Francisco), 1970 (1-0 win against UCLA), 1972 (4-2 victory against UCLA) and 1973 (2-1 overtime win against UCLA). The Billikens also advanced to the 1971 and 1974 championship games, and Keough's six straight appearances in the championship final from 1969 to 1974 remains a men's soccer record to this date.
Keough was inducted into the National Soccer Hall of Fame in 1976, along with his other U.S. teammates from the 1950 World Cup team. Keough's other honors included an induction into the St. Louis Soccer Hall of Fame (1972), the St. Louis University Athletic Hall of Fame (1995) and the NSCAA Hall of Fame (1996).
Keough is survived by wife Alma and his three children, Ty, Colleen and Peggy.