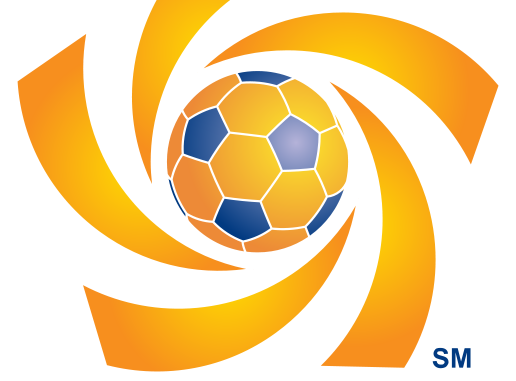 Santos defeats Pumas; Metapan go top and Galaxy sign Buddle
For a third-consecutive week, two Champions League quarterfinal teams met in Mexico as first-place Santos posted a 3-1 home win over Pumas on Saturday.
Rodolfo Salinas and Christian Suarez scored for the Torreón-based team.
Earlier in the day, Monterrey comfortably got past visiting San Luis 3-0 thanks to goals from Aldo De Nigris, Cesar Delgado and Jesus Zavala.
Also, Morelia came from behind to beat host Chivas 2-1 in Guadalajara. Miguel Sabah scored both goals, including the game-winner in the 82nd minute.
In other Champions League team news:
Isidro Metapan remained as leader of the El Salvador Clausura standings after a 1-1 tie with Juventud Independiente. Metapan is unbeaten after seven matches, with four wins and three draws.
In MLS, the LA Galaxy announced the return of striker Edson Buddle, who played the last year with FC Ingolstadt in Germany. The club also traded for former U.S. U-17 international Kyle Nakazawa from the Philadelphia Union.
Toronto FC announced the signing of Chilean defender Miguel Aceval on Thursday. Aceval most recently played for Universidad de Concepcion in his native country and started his career at Colo Colo.
Cancun Cup beach event to start this Friday
CONCACAF champion Mexico will face regional foes the United States and El Salvador, plus five-time Euro league champion Spain, at the Cancun Cup beach soccer tournament February 10-12.
The four-team, round-robin event, conducted by Beach Soccer Worldwide, will be staged at the Sunset Royal resort on the Caribbean Sea, with a 3,000-seat stadium being erected for the competition.
On Friday, Spain will play the United States, while Mexico will meet El Salvador in a rematch of the 2011 CONCACAF Beach Championship final.
Mexico will take-on the Americans in a clash of two-time CONCACAF champions to finish the event on Sunday, which will also feature a celebrity match.
For a complete schedule please click here.
St. Kitts to play in futsal finals
St. Kitts & Nevis will join Cuba from the Caribbean in the finals of the CONCACAF Futsal Championship, advancing automatically after the Dominican Republic, Guyana, Haiti and Trinidad & Tobago withdrew from regional qualifying.
Although guaranteed a berth in the CONCACAF finals in Guatemala July 2-8, Cuba was to host a Caribbean qualifying competition February 17-23. That event has been cancelled.
The withdrawals leave only one berth to be decided for the CONCACAF championship. Costa Rica, Guatemala, Mexico, Panama and the United States automatically qualified.
With St. Kitts and Cuba also assured berths, Canada and El Salvador will play for the eighth and final spot.
Costa Rica to host Mexico in two-match friendly series
As part of its preparations for the 2012 CONCACAF Futsal Championship, Costa Rica will host Mexico in a two-match friendly series.
The opener will take place on February 29 at the Palacio de los Deportes in Heredia. On March 2, the two sides will meet again at the Gimnasio Nacional in San Jose.
The CONCACAF finals, which will qualify four teams for November's FIFA Futsal World Cup, are scheduled for July 2-8 in at the Domo Polideportivo in Guatemala City, Guatemala.
Former Honduran Youth Team coach passes away
Former Honduran national team player and youth coach Rodolfo Trinidad Ramírez Godoy, nicknamed "Popo", passed away February 2 in Tegucigalpa at the age of 83.
A 13-year veteran of the Honduras' full men's national team, Godoy was at the helm of youth squad that finished second (lost to Mexico in final on penalties) at the 1976 CONCACAF Youth Championship in Puerto Rico and qualified the country's to its first-ever FIFA tournament (U-20 World Cup) in Tunisia 1977.
Porfirio Betancourt, Ramon Maradiaga, Gilberto Yearwood and Héctor Zelaya all played for "Popo" Godoy at the FIFA event in Tunisia and those players also went on to help the Catrachos qualify for their first World Cup (Spain 1982).
U.S. World Cup hero Keough dies
Harry Keough, a defender on the U.S. team that beat England 1-0 at the 1950 World Cup in one of the greatest upsets in tournament history, died at 84 of natural causes Tuesday at his home. He made 19 international appearances between 1949 and 1957 for the United States.
The former St. Louis University coach was known for regaling his listeners with stories, particularly from that June 29, 1950, win over England in Belo Horizonte, Brazil.
His death leaves only three surviving members from the 1950 U.S. World Cup team: Walter Bahr, Clarkie Souza and Frank Borghi.
97th edition of Cuban football league commences
One of the oldest leagues in the CONCACAF region, Cuba's Campeonato Nacional commenced last Saturday with its 97th edition as defending champion Villa Clara posted a 2-1 victory over Granma thanks to a game-winner by national team defender Yenier Marquez.
Other resulted featured: La Habana 2-1 triumph against Las Tunas; Ciego de Ávila blanked Camagüey 3-0, while last season's runner-up Guantánamo played to a 1:1 draw against Cienfuego.
Costa Rica starts preparations for 2014 Women's U-17 World Cup
The FIFA U-17 World Cup (Costa Rica 2014) officially started its operations on Feb. 1 with a meeting of the Local Organizing Committee's board and operational staff.
The Board of the Committee is chaired by Eduardo Li, while Dr. Yolanda Camacho Kortman serves as Executive Director. Others attending the gathering included Juan Carlos Quiros (Venues and Stadiums), Fernando Vargas (Marketing), Mariana Soto (Communications) and Mainor Sequeira (Development and Legacy).
The first mission of the task force is to submit to FIFA the master organization plan at the meetings meetings on Feb. 12-15.
U.S. women head to Spain
The U.S. Under-20 Women's National Team will participate in the Four Nations Tournament beginning this week in La Manga, Spain.
Head coach Steve Swanson has called up 20 players for the competition that will see the U.S. play Switzerland (Feb. 9), Germany (Feb. 11) and Norway (Feb. 13).
Fifteen of the players are affiliated with college soccer teams, while five are in high school, including both goalkeepers, Bryane Heaberlin of the Clearwater Chargers and Abby Smith of the Dallas Texans.
Swanson is preparing his squad for the 2012 CONCACAF Under-20 Women's Championship, which will take place March 1-11 in Panama City, Panama.
Canada to hold training camp and play friendlies in Costa Rica
Canada will begin preparations for next month's CONCACAF Under-20 Women's Championship with a training camp in San Jose, Costa Rica, February 13-27.
The camp will be led by Andrew Olivieri, the newly appointed head coach. A panel of 22 players was selected from schools and teams based in Canada and USA.
As part of the camp, Canada will face Costa Rica's "B" side, as well as club champion Arenal Coronado.
Canada and Germany play to scoreless draw
Canada and Germany tied 0-0 in a women's under-17 international friendly on Saturday. The match was part of Canada's 10-day camp in Sunrise, Florida, USA.
The Canadians, who are preparing for the 2012 CONCACAF Under-17 Women's Championship this May in Guatemala, will face Florida International University on Wednesday.