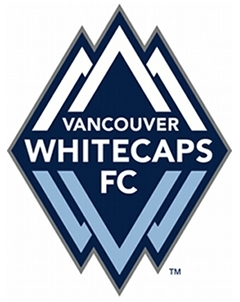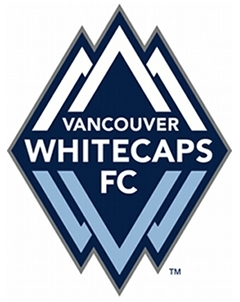 Playing their second training match of the 2012 preseason, Vancouver Whitecaps FC were held to a 1-1 draw by Major League Soccer rivals Real Salt Lake at Grande Sports World in Casa Grande, Arizona, on Friday.
After drawing with another MLS Western Conference club in Seattle Sounders FC on Monday afternoon, Martin Rennie's side had to settle for a second-straight 1-1 result in The Grand Canyon State to wrap up their 10-day stay at Grande Sport World. Like Monday's game, Whitecaps FC took the lead through 2012 MLS SuperDraft pick Darren Mattocks before Salt Lake earned a draw with a penalty strike from Fabian Espíndola. Friday's game was an extended contest of two 45-minute periods, followed by a third period of 35 minutes.
The first 45-minute period was a physical affair, with the match referee issuing four bookings before the first break. The first chance of the match fell to 'Caps striker Camilo Sanvezzo, as the Brazilian brought the best out of RSL goalkeeper Nick Rimando on 17 minutes.
Ten minutes later, Vancouver opened the scoring from a quick attacking move. MLS Supplemental Draft pick Greg Klazura intercepted a Salt Lake pass before finding Atiba Harris. The St. Kitts & Nevis international then fed fellow Caribbean native Mattocks on the left side of the RSL box before the former University of Akron star struck a low finish past Rimando to give Vancouver the lead.
However, on 39 minutes, the Utah-based outfit were awarded a penalty after midfielder Ned Grabavoy was taken down in the 'Caps box. Espindola stepped up to put his spot kick past Whitecaps FC goalkeeper Joe Cannon and level matters at 1-1. The second 45-minute period saw RSL head coach Jason Kreis bring on three former 'Caps players in Cody Arnoux, Wes Knight, and Jonny Steele. Salt Lake then created chances to take the lead through Espindola, Steele, and substitute Sebastian Velasquez. On 80 minutes, Whitecaps FC playmaker Davide Chiumiento struck the outside of the RSL post with a 20-yard free kick. It meant the match remained deadlocked at 1-1, heading into the third and final 35-minute period.
Whitecaps FC looked the more likely side to win the game after a second break. RSL goalkeeper Lalo Fernandez denied 'Caps youngster Omar Salgado on 103 minutes before Vancouver trialist Patrick Cregg's close-range volley hit the crossbar on 112 minutes. The last chance of the match fell again the to former Republic of Ireland U-21 international Cregg on 123 minutes, but his rising volley near the edge of the Salt Lake box flew wide of the target.
Friday's training match brought Whitecaps FC's preseason training spell in Arizona to an end, with Rennie's squad set to fly home to Vancouver on Saturday. They will train through next week at the Burnaby Lake Sports Complex in Burnaby, BC, before playing their third preseason friendly on Vancouver Island, as they visit reigning Canadian Interuniversity Sport champions University of Victoria Vikes on Sunday afternoon, February 19, at 1 p.m. PT.
Scoring Summary:
27′ – VAN – Darren Mattocks (Atiba Harris, Greg Klazura)
39′ – RSL – Fabian Espíndola (penalty kick)
Cautions:
18′ – VAN – Atiba Harris
21′ – RSL – Samir Bengelloun
26′ – RSL – Terukazu Tanaka
45′ – VAN – Camilo Sanvezzo
51′ – RSL – Jonny Steele
54′ – RSL – Luis Gil
75′ – RSL – Jorge Salcedo
79′ – RSL – Chris Schuler
90′ – VAN – Gershon Koffie
Vancouver Whitecaps FC
Group 1: 1.Joe Cannon; 32.Greg Klazura, 19.Carlyle Mitchell, 6.Jay DeMerit, 3.Jordan Harvey; 9.Atiba Harris, 27.Jun Marques Davidson, 43.Floyd Franks, 37.Camilo Sanvezzo; 22.Darren Mattocks, 29.Eric Hassli
Group 2: 18.Brad Knighton; 12.Young-Pyo Lee, 19.Carlyle Mitchell (30.Bilal Duckett 73′), 2.Michael Boxall, 4.Alain Rochat; 13.Michael Nanchoff, 11.John Thorrington, 28.Gershon Koffie, 20.Davide Chiumiento; 16.Matt Watson, 7.Sebastien Le Toux
Group 3: Andrew Fontein; 26.Chris Estridge, 30.Bilal Duckett, 2.Michael Boxall, 32.Greg Klazura; 23.Long Tan, 36.Bryce Alderson, 41.Patrick Cregg, 31.Russell Teibert; 14.Lee Nguyen, 17.Omar Salgado
Real Salt Lake
Group 1: Nick Rimando; Terukazu Tanaka, Jamison Olave, Leone Cruz, Samir Bengelloun; Nico Muñiz, Ned Grabavoy, Mike Banner, Luis Gil; Paulo Jr., Fabian Espíndola
Group 2: Kyle Reynish; Terukazu Tanaka (Wes Knight 62′), Leone Cruz (Carlos Salcedo 62′), Chris Schuler, Samir Bengelloun (Mike Banner 62′) (Diogo de Almeida 80′); Yordany Alvarez, Jonny Steele, Mike Banner (Lewis Neal 62′), Luis Gil (Sebastian Velasquez 55′); Paulo Jr. (Cody Arnoux 62′), Fabian Espíndola (Emiliano Bonfigli 62′)
Group 3: Lalo Fernandez; Wes Knight, Carlos Salcedo, Chris Schuler (Julio Alarcon 115′), Diogo de Almeida; Jonny Steele, Yordany Alvarez, Lewis Neal, Enzo Martinez; Cody Arnoux, Emiliano Bonfigli