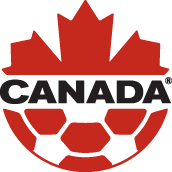 This article was last updated on April 16, 2022

Canada left it all on the pitch, playing its heart out in a semi-final loss at the 2012 CONCACAF Men's Olympic Qualifying tournament in Kansas City, KS. Canada scored once, but conceded three in a loss that eliminated Canada from both the competition and a shot at the London 2012 Men's Olympic Football Tournament. The Canadian team had been undefeated in three previous matches before falling to the older Mexican team.
"They have to be proud of themselves," said Candian coach Tony Fonseca. "They left everything on the field." Marco Fabián, Alan Pulido and Miguel Ponce scored for Canada, while Marcus Haber scored for Canada. Haber was selected Canada's player of the match.
In the first half, Canada got off to a quick start, finding its chances to push into the Mexican offensive end. After getting a first shot on target from distance (albeit easily handled), Canada won successive corner kicks that nearly led to the opening goal.
Doneil Henry had the right height for the almost perfectly-placed header, but the Mexican defender did his job and cleared the ball off the line in the air.
From there, it was Mexico's turn to attack. Canada's opponent won multiple corner kicks and a couple of dangerous free kicks from just outisde the box in the first quarter of an hour. On defence, Andrés Fresenga, Russell Teibert, Henry and Nana Attakora all had their turns breaking up the Mexican attack.
Finally in the 20th minute, Mexico found a hole and Fabián opened the account with his fourth goal of the tournament.
Mexico was not done with its attack, creating another terrific chance just moments later. This time, Michal Misiewicz dove to make a terrific save.
Just over 10 minutes later, Canada and Mexico traded goals in under a minute. First up was Canada with the Haber goal, a well-timed header in the 32nd minute after a cross from Philippe Davies.
Davies was magical with his feet down the right side, twice turning the poor defender in the wrong direction before unleashing a perfect cross into the box for Haber to finish.
At the other end in the 33rd minute, however, Mexico went right back up on top as Alan Pulido made it 2-1.
"You score in a situation like that and you think you are right back in the game, but then all of sudden you go down again," said Fonseca. "I thought that we kept fighting and we kept battling after that. That particular moment, however, was painful to watch."
In the second half, Mexico picked up right where it left off, taking the offence to the Canadian end. Still Canada held strong, most notably with another big save by Misiewicz in the 48th minute.
After Henry's first of two yellow cards in the 58th minute, Mexico was awarded a free kick from just outside the box. On the kick, Misiewicz made an excellent save as he tipped it off the crossbar
Then in the 59th minute, Mexico got its third goal as Ponce deked Henry and blasted his shot into the top right corner of the goal.
In the 77th minute, Canada went down to 10 men after Henry was shown his second yellow card in the second half. Now with a two-goal cushion and a one-man advantage, Mexico had but a dozen minutes to play to victory.
Canada did not give up, though, as it defended well and pushed forward on several more occasions. In particular, Haber had one last excellent attempt on goal, but could not convert.
Canada's starting XI featured Michal Misiewicz in goal, Andrés Fresenga at right back, Nana Attakora and Doneil Henry at centre back, Russell Teibert at left back, and Kyle Bekker, Samuel Piette, Marcua Haber, Lucas Cavallini, Philippe Davies and Evan James from the midfield up to the attack.
Coach Fonseca made two changes in the second, switching Cavallini for Carl Haworth (57′) and Fresenga for Matt Stinson 67′).
Mexico's starting XI featured Liborio Sanchez (goal), Israel Jimenez, Hiram Mier, Darvin Chavez, Hector Herrera, David Cabrera, Marco Fabián, Javier Aquino, Diego Reyes, Miguel Ponce, and Alan Pulido.
Coach Luis Fernando Tena made three changes in the second half, switching Cabrera for Jorge Enriquez (63′), Aquino for Javier Cortes (84′), and Pulido for Erick Torres (89′).
Along with the two yellow cards issued to Henry, both Cavallini and Fresenga were also booked in the match.
Attendance at LIVESTRONG Sporting Park for the semi-final double header was 16,112. In the earlier match, Honduras won 3:2 a.e.t. over El Salvador.
You can publish this article on your website as long as you provide a link back to this page.