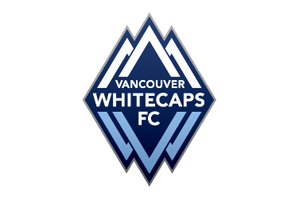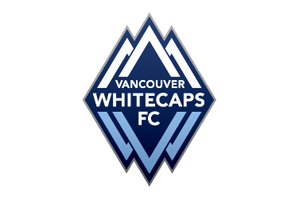 Paulo Jr. scores his first of the preseason
Vancouver Whitecaps FC rounded off their preseason trip to Arizona with a victory against local side Arizona Sahuaros at Grande Sports World in Casa Grande, Arizona on Monday afternoon.
After a goalless first half, Whitecaps FC scored the only goal of the match after the break with substitute Paulo Jr. getting the decisive strike.
Coach Martin Rennie named a young Vancouver side and gave a start to several trialists who have been training with the Whitecaps during their stay in Arizona. There was also a first start in central defence for Adam Clement, the 31st overall pick in the 2013 Major League Soccer Supplemental Draft.
The match took a while to get going before Arizona Sahuaros' Jose Ramos fired in a low shot from just inside the area on 26 minutes, which drew a reaction save from Canadian international goalkeeper Simon Thomas.
This served as a wake up call for Whitecaps FC who almost opened the scoring in the 33rd minute when trialist Evan James' header flew just wide of the post. On 40 minutes Jacob Lensky let fly with a free kick from 20 yards, which the Sahuaros goalkeeper saved to keep the score at 0-0 going in to the break.
After the interval Vancouver were looking to make the breakthrough with Paulo Jr. carrying the ball forward before finding himself space to strike an effort off the post in the 54th minute. Ten minutes later, Paulo Jr. again found space outside the penalty box and this time launched an unstoppable effort past the 'keeper to make it 1-0.
The goal stirred Sahuaros into action and on 72 minutes they forced Thomas to make a fine double save to keep Vancouver ahead.
With seven minutes remaining, the Whitecaps almost grabbed a second as an inviting cross from substitute Russell Teibert found Evan James who could only direct the ball onto the post.
Vancouver held on to record a third win in three games in Arizona and Rennie was pleased with the improvement in their performance after the break.
"In the first half the tempo wasn't quite fast enough and the pressure wasn't quick enough from us but in the second half it was," said Rennie. "We played much better and created a lot of chances. Paulo Jr. scored a good goal and I was really pleased with how the team played in the second half.
"We leave that game with a good feeling and another win against a team that I thought played really well, kept a high tempo and good pressure throughout the match. It was a really competitive game."
Following the run of victories in Arizona, the team heads back to Vancouver on February 8 for a few days of training before heading out to South Carolina for the Carolina Challenge Cup.
Scoring Summary:
64′ – VAN – Paulo Jr.
Misconduct Summay:
none
Vancouver Whitecaps FC
39.Simon Thomas; 33. Andres Fresenga (31.Russell Teibert 45′), 38. Beto Navarro, 45. Adam Clement, 32. Greg Klazura; 25. Jaime Peters, 35. Crispin Olando, 43. Jacob Lensky, 41. Evan James, 37. Joseph Lapira (22.Paulo Jr. 23′), 34. Caleb Clarke
Arizona Sahuaros roster
1. Brian Holt, 2. Nick Sykes, 6. Travis Campbell, 7. Malcolm Alig, 8. Saeed Robinson, 9. Brian Green, 10. Chris Green, 11. O'Shane Brown, 12. Jose R. Ramos, 14. Donny Toia, 16. Cordero Young, 17. Kareem Smith, 18. Rodolfo B. Collazo, 21. Andrew Szerlag