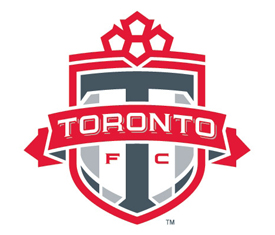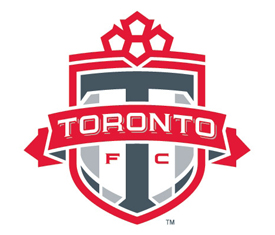 Toronto FC Captain Torsten Frings announced Tuesday he is retiring after 18 seasons as a professional football player.
Frings, 36, signed with Toronto FC on June 29, 2011, and went on to make 46 appearances, scoring two goals and adding three assists in all competitions for the club. On August 2, 2011, he was named the fourth captain in club history.
"During preseason we discovered that my recovery would take longer than expected. I always want to do what's best for the team and that is why I have decided to step away," said Toronto FC Captain Torsten Frings. "I really enjoyed my time in Toronto and playing for Toronto FC. I wish the club all the best this season and hopefully they can continue to embrace the winning spirit that I brought to the team."
Frings scored his first goal in Major League Soccer in a 3-0 victory over the Impact in Montreal on June 27, 2012. The veteran midfielder was hampered by injuries throughout the 2012 season and in September he underwent arthroscopic surgery on his hip, ending his season.
During his time with Toronto FC, Frings played a key role in the club's run to the semi-finals of the 2011-2012 CONCACAF Champions League and won the 2012 Amway Canadian Championship, which marked the fourth consecutive Canadian title for the club.
"Everyone is sorry that Torsten will be unable to lead our team this year but the injury he had often requires a lengthy period of rehab, and that is the case here," said Toronto FC President and General Manager Kevin Payne. "We appreciate Torsten's commitment to Toronto FC and are pleased he has agreed to work with us, particularly in Europe, on future projects. We part as the best of friends and wish him nothing but the best."
The Würselen native, earned 79 caps for Germany in his career and played in two FIFA World Cups including Germany's run to the 2002 Final. Frings was also part of Germany's second place finish at UEFA Euro 2008.
His club career spans 14 seasons in the German Bundesliga, starting and finishing at Werder Bremen along with Borussia Dortmund and Bayern Munich. His club career achievements include the Bundesliga title and DFB-Pokal (domestic cup) and the DFB-Ligapokal with Bayern Munich during the 2004-05 season.
At Werder Bremen, Frings was part of the 2007-08 side that finished second in the Bundesliga and runners up in the 2009 UEFA Cup. He won two DFB-Pokal's and one DFB-Ligapokal at Bremen. Frings also played in numerous UEFA Champions League matches throughout his club career in Germany.